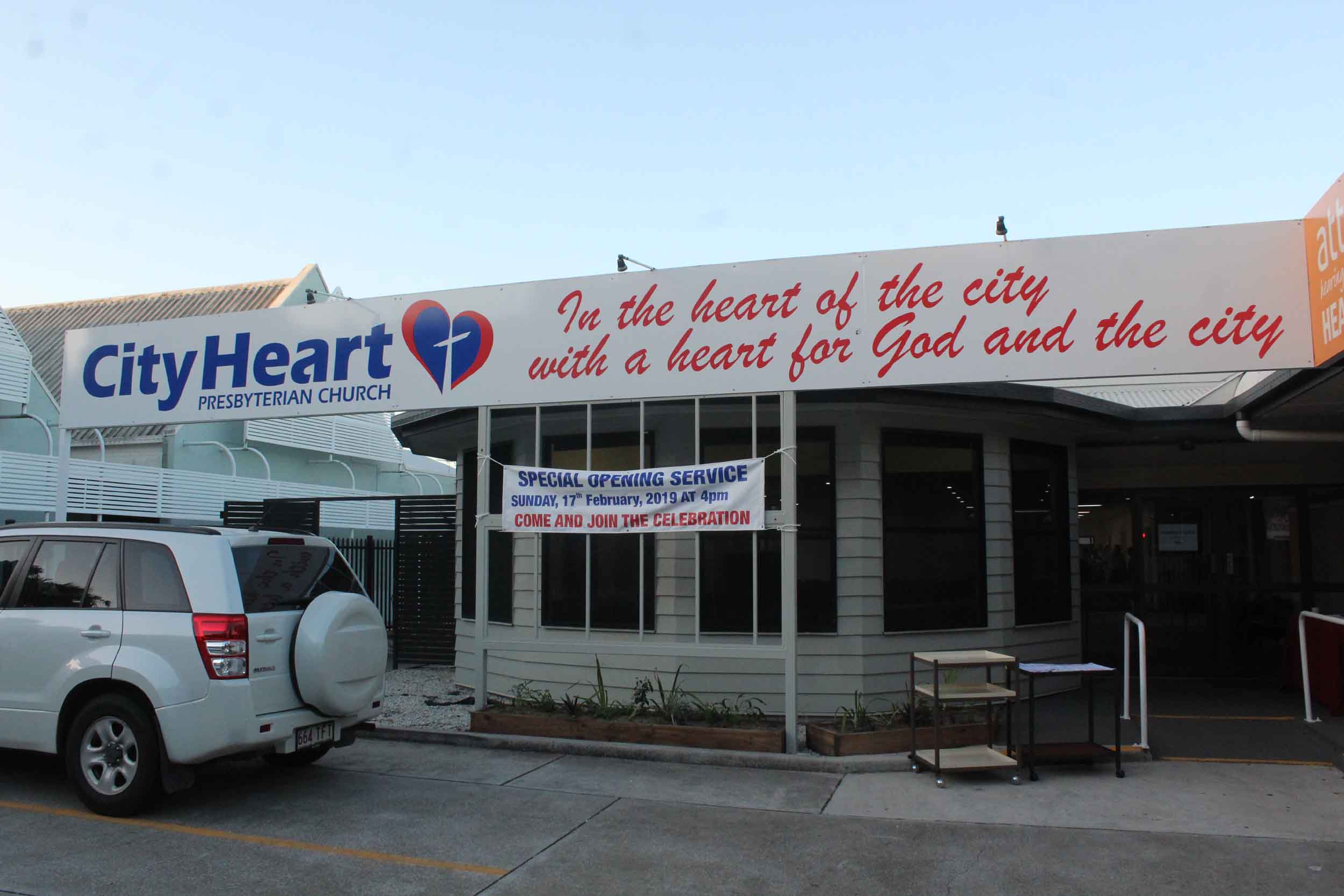 CityHeart Official Opening offers heart and hope in the Caboolture
At 4 pm on Sunday afternoon February 17th over 200 people gathered together as a hopeful community to ensure a grand opening starts with many hearts attending for the newest church in Caboolture CityHeart
Special guest speaker the State Moderator for the Presbyterian Church Of Queensland  Rt. Rev Mike O'Connor who is also lead pastor at Salt Church on The Gold Coast  was on hand to offer hope and a future for the church in Caboolture.
Minister John Nicol from CityHeart says its hoped to be open daily with a number of days offering a breakfast to those homeless people missing out on vital nutrition and spiritual needs.
Located at 1/11 Hasking Street right opposite of The Moreton Bay Regional Council Library and car park its ideally placed being central to everything and everyone.
Inside a stage for mini concerts or presentations can be held as well as for general congregational gatherings, a rear courtyard for church and social gatherings makes this the ideal venue for offering hope and light to locals.
There will be prayers and call to worship on a regular basis and welcomes people to get to know your CityHeart
Their Website will begin to have content shortly at https://www.cityheartpc.org.au/ or via facebook at https://www.facebook.com/CityHeart-PC-Caboolture-305790679973785/