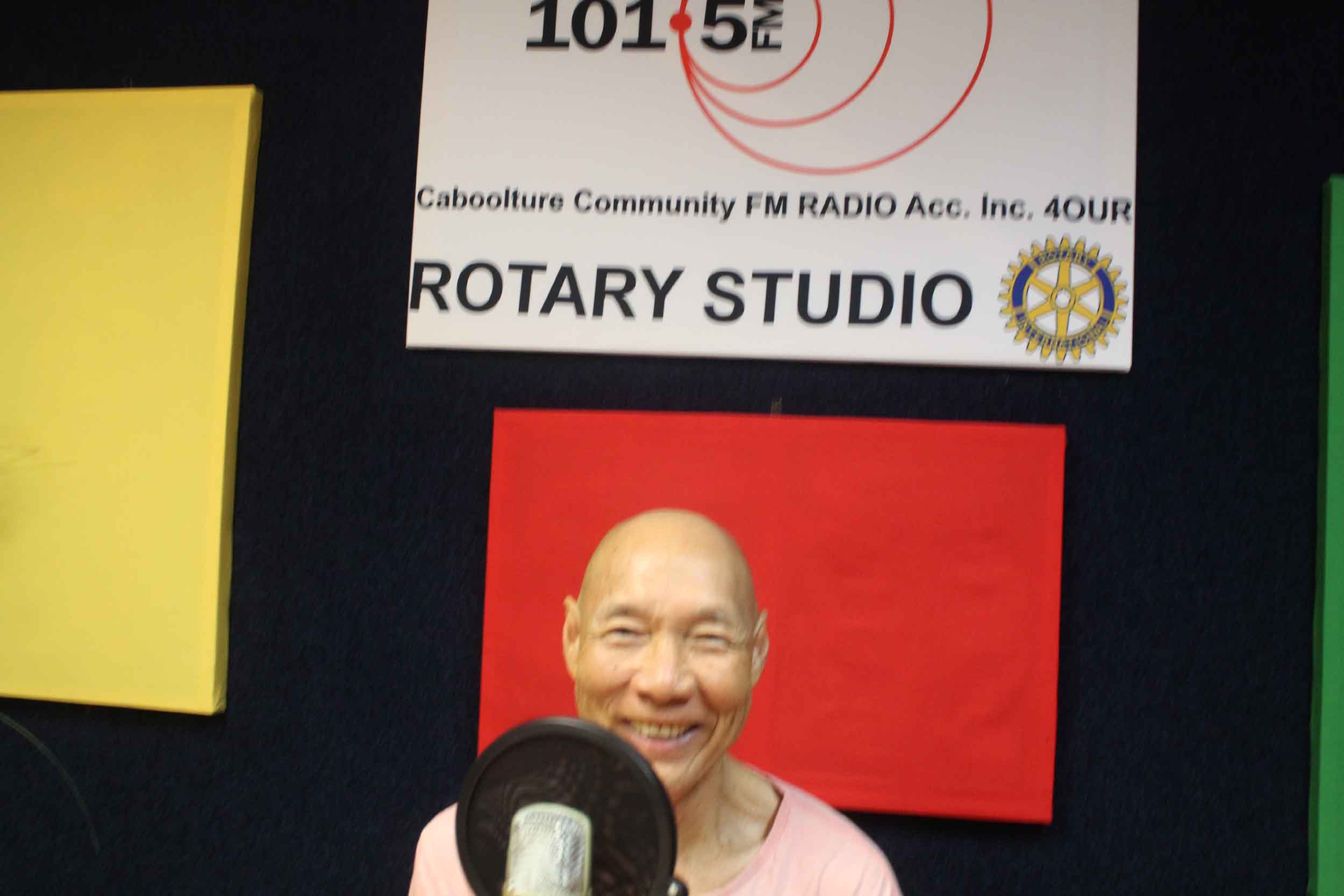 Robert Ahoon Pres. Menswellbeing.org on 101.5 2019-01-30
Robert Ahoon the President of Mens Well Being a volunteer for over 20 years with Greg McGrath live on air
Mens Wellbeing was founded 20 years ago as the Men's Health and Wellbeing Association of Queensland, after several men already involved in men's personal growth work noted the deep lack of Government or community resources for men.
Totally self-funded and incorporated as a not-for-profit community association, it has since grown to have a current active membership base of over 350. It is steered by an elected management committee of volunteers and employs part-time staff.
Men's Wellbeing is a not -for -profit association of men supporting men….
It is non-aligned, inclusive & has a mission: To enhance the wellbeing of men to promote  healthy families, relationships & communities. We run Mens Gatherings, Mens's Groups  & our signature program is COMMON GROUND.
Common Ground is one of the programs of Mens Wellbeing. It recruits men who come to the Mens Wellbeing gatherings and also receives men who hear about Common Ground from a variety of sources.
Common Ground has been running well in excess of 15 years and has had more than 1500 men attend. The program is unusual in that it aims to weld the men into an ongoing group which continues to provide support in the future. It has been very successful with many groups running for several years.
The other important aspect that sets Common Ground apart is the use of non-professional facilitators drawn from men who have themselves done the program. This gives it a credibility and authenticity which contributes significantly to its success. Facilitators undergo specific training.
           Connecting with others is even more powerful when conditions of emotional safety and honest,      
              respectful communication are present. These are the conditions established in Common Ground
              programs.
             Men from all kinds of backgrounds, who have completed a Common Ground program, have found the safety 
             to be real with one another, building an ongoing community that is called a Men's Group.
             Men's lived experience is often different from public expectations, with pressure to live up to an image of
             masculinity that allows for no weakness. Men who have formed a men's group report that they feel seen for
             who they really are. They are not just relating better with the men in their group, they are also relating
             better with others in their lives, such as family, neighbours and colleagues.
Their Website is http://menswellbeing.org/ and facebook journey is at https://www.facebook.com/menswellbeing