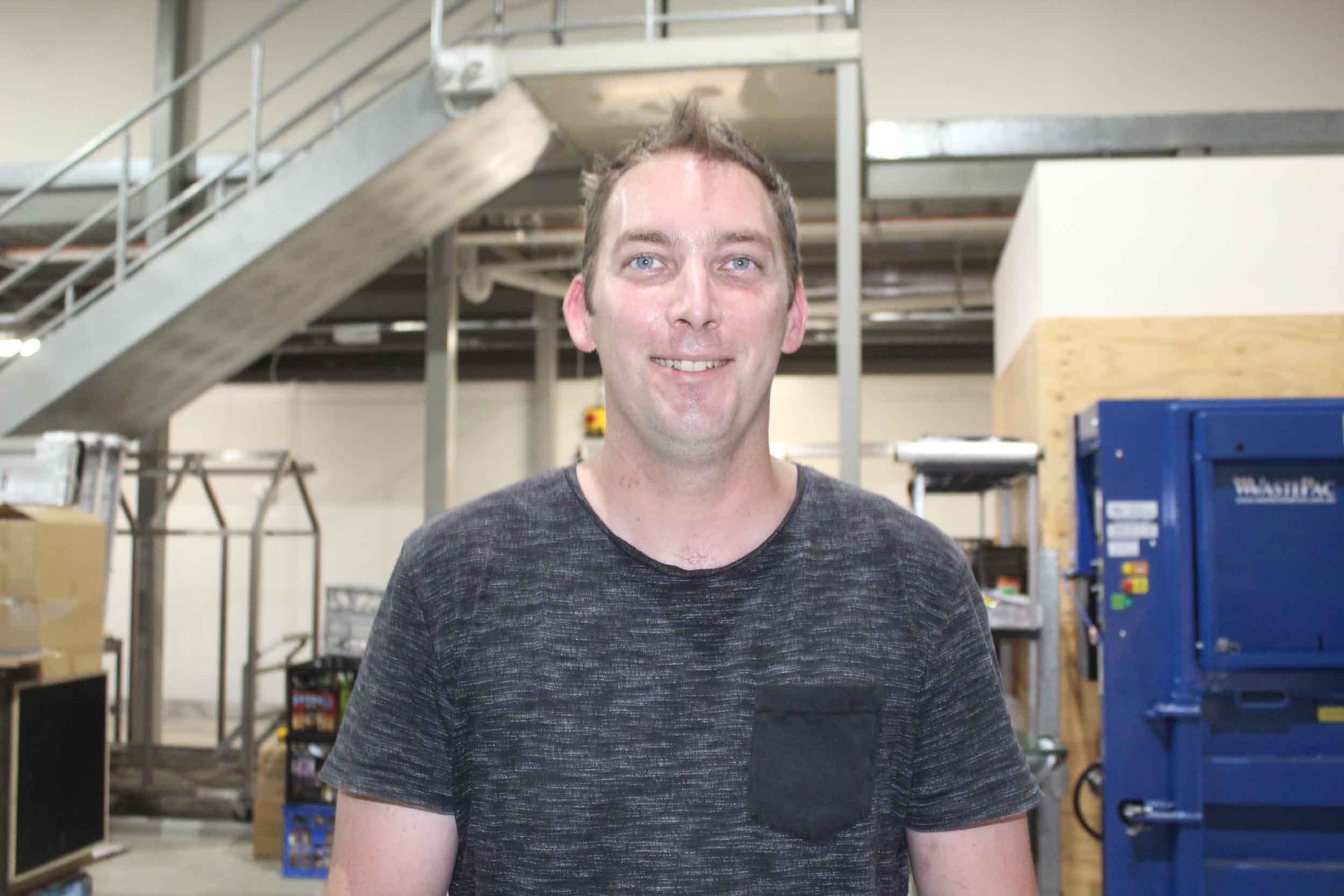 One on One with Paul Graham from the New Drakes Supermarket at Pumicestone Road
Paul Graham has been around the traps for quite some time in the food chain so to speak, from the bottom up and it looks like he is about to stay in one place.
Previously working at Drake Supermarkets in South East Queensland and last time we met was at the North Lakes store about three years ago, however a lot of activity has passed since then gaining knowledge and people along the way.
Today speaking with Paul Graham the Manager of the New Pumicestone Road Drakes supermarket, is with a different perspective, as he is the man who is tasked with the the day to day, routine of keeping to schedule the building of the brand new Drakes Supermarket and then embarking on a management role once opened in late January.
Paul says "it's a high honour and a privilege to open a new store", as he explains further, all the hard work up to now has been the grounding needed to take on this role, which he says with his expertise has been an enjoyable journey and is now ready to open the doors.
Having been with Drakes for over 12 years and 5-6 stores,  that knowledge building has come in handy .
Living local is a key component of the Drakes formula, so that management and staff can enjoy a great work and personal life balance, with the added bonus of a short commute.
What can we expect from this design specific new store, Paul explains that aside from the great service and variety of stock inside with targeted price points that Drakes are well known for holding their own against the Big 3.
A big plus is the extra wide isles so that the big squeeze doesn't happen, allowing for a more pleasurable journey to the new supermarket.
Paul adds that gaining ground with a new store  from the local customer base,  will be key in the growth of the new Pumicestone store.
One major difference customers will see as soon as they walk in the store, is the Kids Corner and Community Library in the front near the Produce department, as a way of catering to the needs of growing families in the area
Paul says "this is something completely new to the Drakes Formula",  which is being looked at as innovative, a first for Caboolture and Australia.
There will be tables and benches to do colouring or other activities, these activities will be regularly updated and varied to keep return visits as interesting as possible.
The Library will have a variety of education and entertainment books available, that will be regularly updated but books can also be swapped, so as a child finishes a book they can exchange it for another on next visit,  as well as sit down space for the library area will be provided.
Mr Graham explains these, are the cutting edge of the customer experience at Drakes with a big difference.
Most Drakes stores have over 20,000 lines available to the customer and this will be maintained, here however each store has some ability to listen to customer needs and if there is something not available, all you have to do is request to speak with Paul and he will be more then happy to take your suggestions on board, as a way of keeping customer satisfaction high on the list of priorities.
In The Store will be fresh produce, meats, deli, the frozen,  dairy  and bakery sections as well as a huge range of general groceries
The Store will be open 7 am through to 9 pm Monday through Saturday and 9am to 6 pm on Sunday.
Eventually on site there will be a café, a medical centre, a chemist, so this will be a model that will add convenience to locals.
In the store there are 75 staff currently and as the store operates  withmore people shopping here, then there will be opportunities to hire more local staff.
Paul Graham is keen to point out that that those looking for work, should both drop off a resume as well as go to the Drakes Supermarket website details later and submit a resume electronically as a way of perhaps, getting that start at the Pumicestone Store.
Paul is proud to point out from logistics to IT, payrole to ordering, on the floor packers and cashiers it is the complete team effort.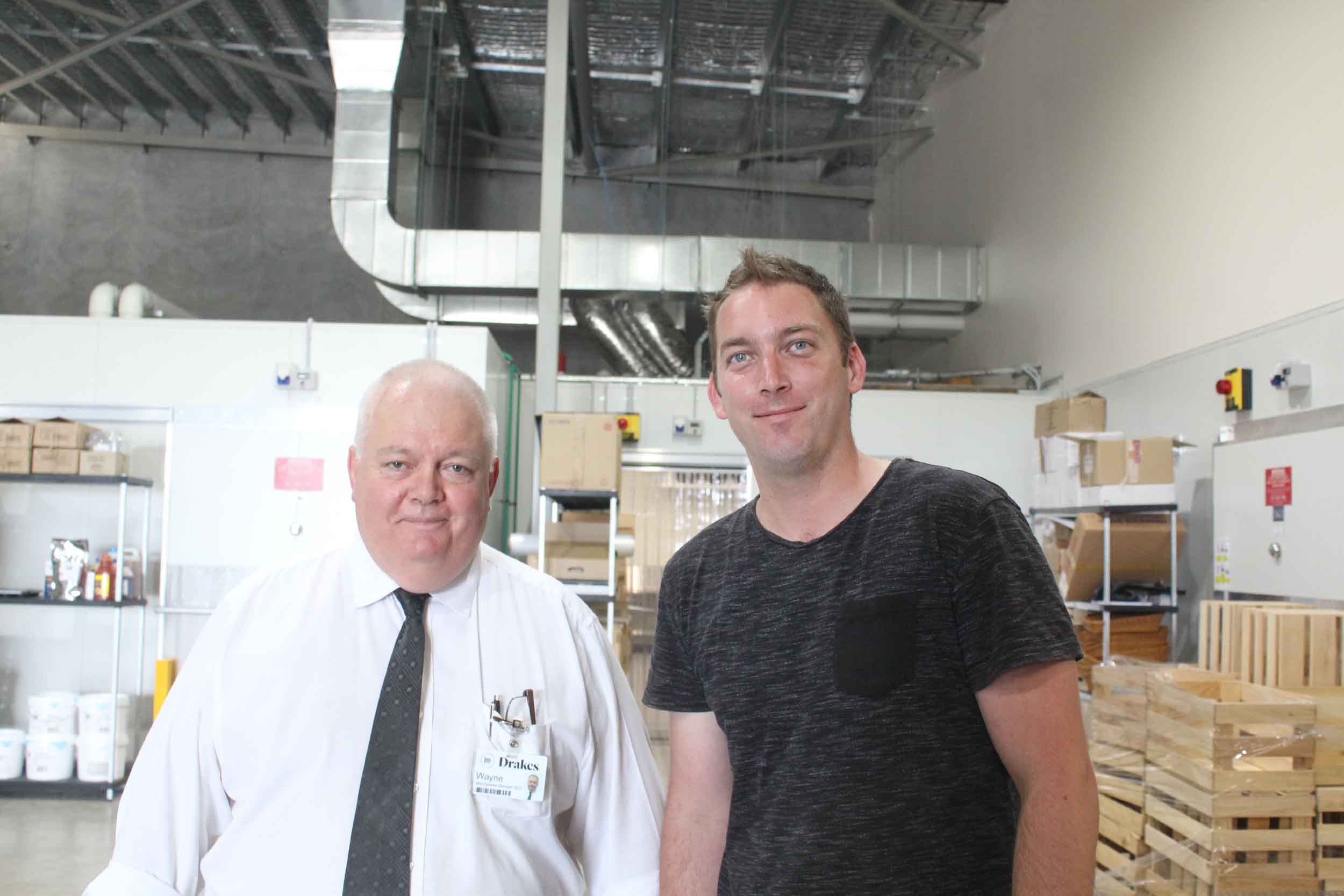 Wayne Lehmann the State Merchandise Manager for Drakes Queensland was on hand to see progress of the new store.
The soft opening is planned for Tuesday January 29 at 2 pm, and then on Wednesday January 30 the store will open from 7 am with a store full of specials, so come on down meet the staff and say hello to Mr Paul Graham and get to know your new team in shopping.
A more celebratory grand opening is scheduled for Saturday February 23, from 9 or 10 am with all sorts of activities, family fun day, jumping castles, demos, food freebies, face,painting for this kids and lots more and is expected to finish sometime in the afternoon a truly full hectic day of fun and give aways.
Drakes is here to  stay with Paul Graham as manager and now its time for everyone to get to know the store and its staff remember the address 1 Ardrossan Rd, Caboolture QLD 4510, just off Pumicestone Road you can not miss it! or visit https://www.drakes.com.au/stores/ and search 4510 to find the Pumicestone Road store.
For those looking to submit a resume https://drakesupermarkets.expr3ss.com/home which vacancies will also be listed.
Podcast below: