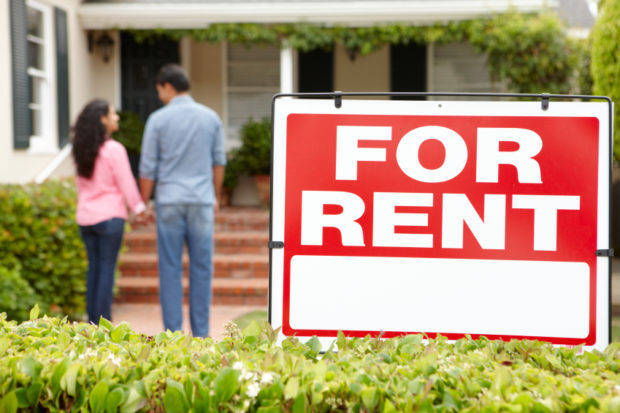 Victorians' vote on rental reform a good guide for Queensland.
After a 9-week consultation into the current rental laws in Queensland, the Palaszczuk Government has received a record breaking 130,000 responses from Queenslanders wanting to see change.
Minister for Housing and Public Works Mick de Brenni said the consultation reflected a national trend in the need for greater housing affordability.
"This is the first time the Queensland State Government has delivered a consultation on this scale. It has completely surpassed our expectations and I expect that this is down to the fact that housing security is a huge issue for Queenslanders," Mr de Brenni said.
"We're reaching a crisis point for housing in Australia, where most people are locked out of home ownership.
"The Palaszczuk Government promised before the election to conduct a review into rental standards and introduce minimum standards into rental properties to make sure that all Queenslanders could have a safe, secure and sustainable place to call home.
"What this consultation has done is help us identify the issues and potential solutions to give Queensland rental households real rental security whilst protecting property owners investment."
"We are still counting some of the last mailed surveys, but as of yesterday there were 19,961 responses to the online survey, 13,508 postcard survey responses, 456 written submissions and 96,651 responses to our quick polls," he said.
"We are listening to what everyone has to say so we ensure the system is fair for everyone."
Mr de Brenni said the consultation had asked for sentiment about a range of issues, including security of tenure, no grounds evictions, minimum standards and accommodation for family pets.
"The Andrews Government asked the same sort of hard hitting questions of voters with regards to rental reform at their most recent election."
"Clearly we need to look closely at what sort of reforms the Andrews Government enacted."
"I've spoken to the new Victorian Minister for Housing Richard Wynne who reckons their election platform consisting of strong rental reforms played a massive factor in their 6% swing at the last election."
Mr de Brenni said that currently 34 per cent of Queensland households are rentals, and with more and more Australians being priced out of the housing market this number was set to increase.
"If your home isn't sorted, its pretty difficult to think about anything else," he said.
"Labor understands that in 2018 renting is not a short-term solution, and we need to ensure all levels of government are working towards making housing more accessible."
Mr de Brenni said the silence from the Commonwealth Government on the issue of housing affordability had been deafening.
"The Abbott-Turnbull-almost Dutton-Morrison Government has been too busy trying to avoid another leadership spill to focus on what really matters.
"What we really need is a federal government who is going to take this seriously. It's not ok that last year more Australian's bought their seventh home than their first."
Mr de Brenni said the consultation was a successful first step in the review of the Residential Tenancies and Rooming Accommodation Act 2008.
"The next step is to analyse all the feedback and data collected throughout the consultation," he said.
"Department of Housing and Public Works staff are already working with the Residential Tenancies Authority to analyse the many thousands of online surveys, written submissions, snap poll results and discussion forum comments.
"We will then identify priorities for reform and I'll be providing regular updates about the process in coming months."
The renting consultation ran from the 30th of September to 30th November 2018.
Key findings of the Queensland consultation found-
Of those surveyed 50% of people thought the rules were swayed in the property owners favour, 24.3% thought they were weighted in the tenants favour, 18.2% thought the rules were balanced and 7% said they didn't know.
12.3% of people thought the condition of their rental property was poor, 50.3% thought it was good and 37.3% thought they were excellent.
Many tenants are seeking transfer their bond from one property to another, while property owners reported that bonds were often insufficient if tenants were behind in rent or did not take responsibility for damage.
Tenants claimed nothing was flagged in their quarterly inspections but were then losing their bond when they moved out.
Many tenants had asked for application forms to be standardised and simplified, and many tenants felt it was an invasion of privacy to be asked for bank statements in addition to pay slips when applying for a property.
Tenants also reported paying between an additional 60 cents up to $5 each time they paid their rent in processing fees.
Respondents also said there needs to be clearer expectations around fair wear and tear and cleaning requirements at the end of leases.
On the issue of pets, many tenants said they found it difficult to find a rental property that accepted pets.
Making minor changes to a property also created a lot of discussion. Tenants would like to be able to make their house feel more like a home by hanging pictures and safer by fixing furniture to walls.
We heard that property owners would like to have a say on what changes can be made to their properties and ensure modifications are installed correctly and safely. They also want to be able to ask for the property to be returned to its original condition if the tenant leaves.