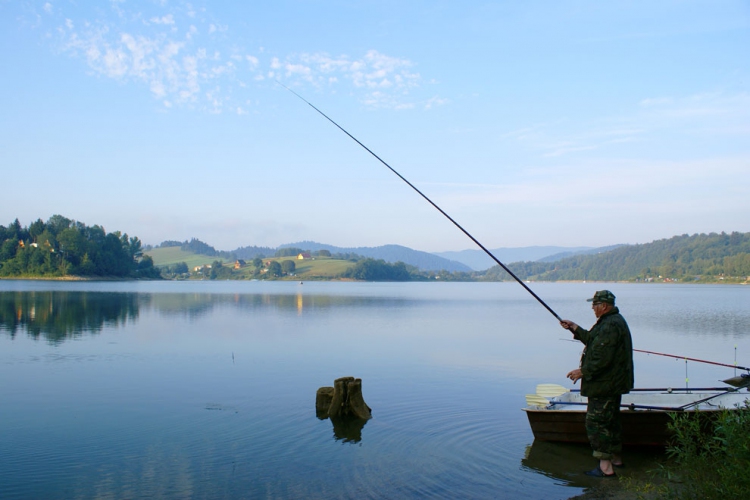 The fish are biting in South East Queensland
The fish are biting in South East Queensland with the Palaszczuk Government landing $243,000 to boost native fish numbers in local dams and weirs for recreational anglers.
Minister for Agricultural Industry Development and Fisheries Mark Furner said the release of more than three million fingerlings across Queensland over the coming year would be funded by the sale of recreational fishing permits.
"Baby barramundi, Australian bass, golden perch and Murray cod are among the iconic species finding new homes to ensure South East Queensland continues to enjoy some of Australia's best freshwater fishing," Mr Furner said.
"Many of our native fish are reluctant to breed in dams and weirs, but Queensland's permit scheme ensures reeling in the catch-of-the-day is enjoyable and sustainable."
State Member for Morayfield Mark Ryan and Member for Kurwongbah Shane King are pleased that the Stocked Impoundment Permit Scheme would see fingerlings released by local fish stocking groups at: 
Caboolture River Weir
Hinze Dam – Gold Coast
Lake Dyer – Laidley
Lake Kurwongbah
Moogerah Dam – Scenic Rim
North Pine Dam
Somerset Dam
Wivenhoe Dam
Woodford Weir
Maroon Dam – Rathdowney
Wyaralong Dam
Baroon Pocket Dam – Sunshine Coast
Borumba Dam – Sunshine Coast
Ewen Maddock Dam – Sunshine Coast
Lake MacDonald – Sunshine Coast
Mr Ryan said the Palaszczuk Government had listened to the views of recreational fishers and acted.
"Half of all fingerling funding this year has been cast into areas near popular fishing spots as a direct result of feedback from permit holders on improving freshwater angling experiences," Mr Ryan said.
"The Palaszczuk Government is also giving local fish stocking groups the flexibility to spend the funding they receive from permits not only on fish releases but also habitat improvements and facility upgrades."
More than 43,000 recreational fishers have taken out a permit for Queensland's 63 stocked dams and weirs with 75 percent of the $1.067 million from permits returned to fish stocking volunteers.
The cost of an annual permit is $50 per person, $36 for concession card holders or $10 for a weekly permit and available online at www.fisheries.qld.gov.au, or any Australia Post outlet in Queensland.
"The permit scheme means Queensland families can continue to throw in a hook, line and sinker for generations to come," Mr King said.