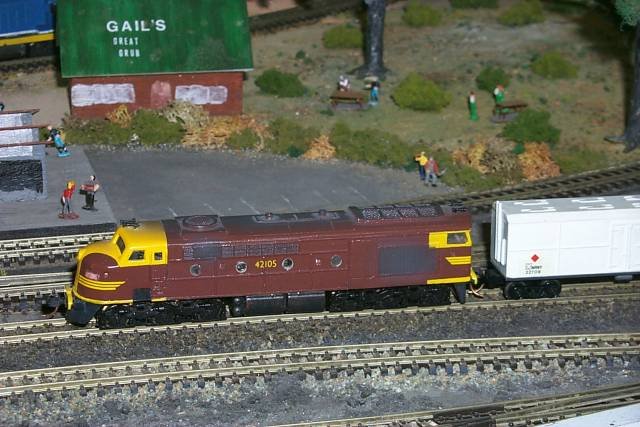 More than $27,000 in council community grants for Division 9
Local community groups in Division 9 will share in more than $27,000 in the first round of Moreton Bay Regional Council's Community Grants Program for 2018/19.
Councillor for Division 9 Mike Charlton said funding of more than $5,000 would be allocated to the Railway Modellers Club of Queensland to construct a garden railway and an extra $4800 for Moreton Bay United FC to upgrade the organisation's current website.
"I am also excited to announce more than $9600 for the Bunya Community Environmental Association Inc. to construct a weather proof roof over their veranda," he says.
"Council's Community Grants Program is really about empowering community organisations and individuals to take pride and ownership in making the Moreton Bay Region an even better place to live and visit and this council grant will help them to achieve their goal with greater ease," Cr Charlton said.
"These grants will also enable the Albany Creek Swim Club Inc. to purchase a new laptop, accessories and outdoor chairs with more than $1900 in funding and $2000 for the North Brisbane Mountain Bike Club to purchase hand tools and equipment.
"All these clubs and groups provide the community with a range of opportunities to get more people involved in getting active and creative.
"So it's only fitting they receive funding to be able to cater for growing membership with quality infrastructure and comforts."
Other community groups to receive funding under this round of grants include:
Queensland Society of Model and Experimental Engineers - $1980 to purchase stackable chairs
Albany Creek Excelsior Football Club  - $1289 for the purchase of behind-goal netting
Council's Community Grants Program, which is offered in two rounds each year, is comprised of six grant categories that aim to develop and support organisations and individuals to positively contribute to the region's community wellbeing, environmental sustainability, economic prosperity and cultural life.
Cr Charlton congratulated all successful applicants and encouraged other community groups and individuals interested in applying for the next round of the Community Grants Program to visit council's website for more information.
Applications for the second round of the 2018-19 program will open on February 1, 2019.
For more information on council's Community Grants Program visit www.moretonbay.qld.gov.au/grants