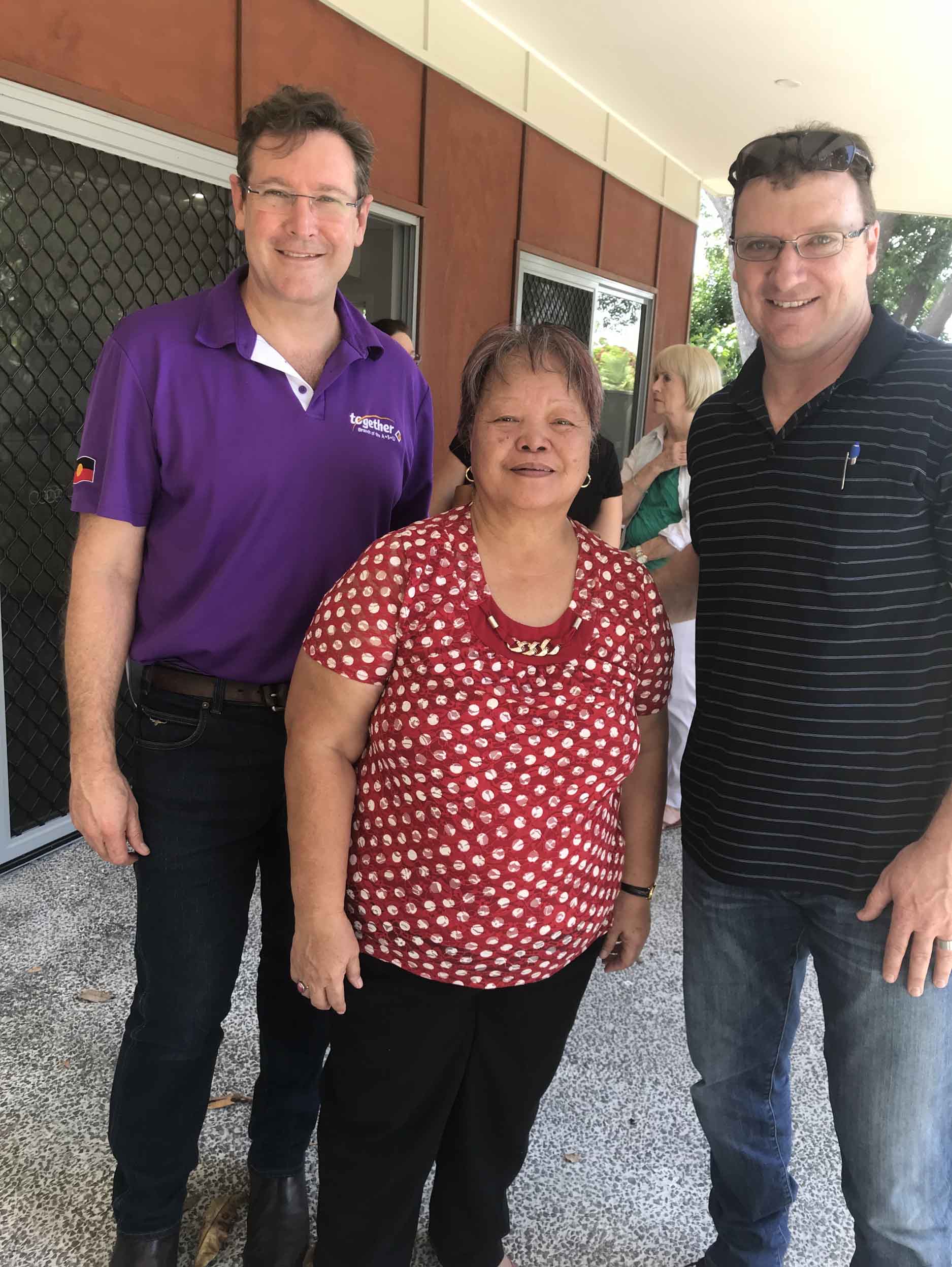 Kids Matter in Preventing Domestic & Family Violence in Deception Bay
Chris Whiting has opened a new service in Deception Bay to help young children in the Moreton Bay area who have experienced or witnessed domestic violence.
The KidzMatter2 Deception Bay Partnership Response will provide support, education and therapy to young people and their primary care giver through a multi-partner agency based in Deception Bay.
"Preventing domestic violence and healing the damage caused by it has been at the core of what the Palaszczuk Government has done since we were first elected," said Chris Whiting.
"We have accepted all 140 recommendations of the Not Now Not Ever Report, and are implementing the 121 government recommendations of the report.
"We know that it is true partnerships at a community level that will lead the way to make the changes.
"This is why the Department of Child Safety has funded the Centre Against Domestic Abuse (CADA), yourtown and Mindle Bygul Aboriginal Corporation to deliver this program in the Deception Bay area.
"CADA will be the lead agency and will co-ordinate all referrals from organisations such as Education Queensland and the Department of Child Safety.
"The partners will provide therapeutic counselling, education to the child's safe parent and implement joint recovery processes.
"More than one million Australian children are affected by domestic violence, according the Personal Safety Survey by the Australian Bureau of Statistics.
"The Deception Bay community has been loud in advocating for a co-operative and co-ordinated approach in our community, and we are proud to now welcome this new program.
"If any member of our community would like a referral to the Kids Matter 2 Program, they can talk to their support worker in the community or contact either CADA: jason@cada.org.au or Mindle Bygul at:
 Cherie.mindlebygul@gmail.com," said Chris Whiting.