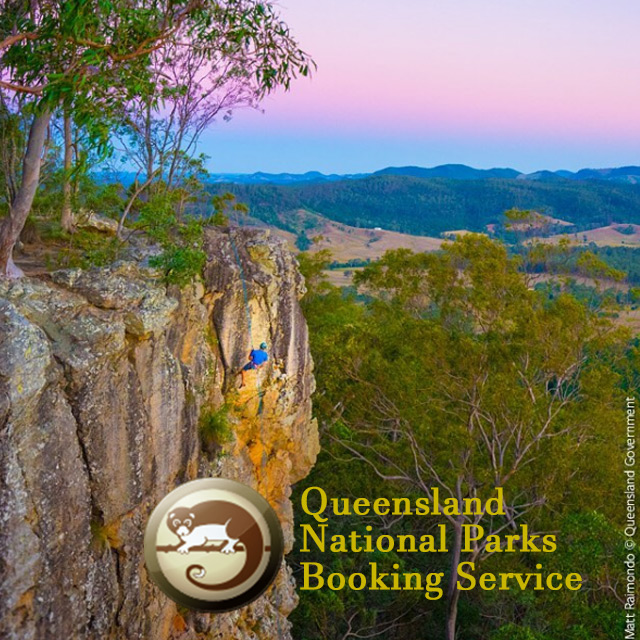 Get out and about these summer holidays
The summer holidays are the perfect time to get out and enjoy Queensland's great outdoors.
Environment Minister Leeanne Enoch encouraged all Queenslanders to go out and enjoy the natural wonders that Queensland has to offer these summer holidays.
"Queensland is home to some of the most iconic destinations that are the envy of not only Australia but the world," Minister Enoch said.
"Whether it's the Great barrier Reef, the largest living reef in world, or the Dinosaur footprints at Lake Quarry, we have so many magnificent outdoor experiences.
"This summer use your time off to do something new and different. Queensland offers so many opportunities, whether it's catching some waves, experiencing the world's oldest continuous living culture, exploring ruins or trekking through a rainforest – our parks have your need for adventure covered."
Here are a few of the experiences on offer at Queensland parks and forests over summer:
     See nesting turtles at Mon Repos near Bundaberg
Home to the largest concentration of nesting marine turtles on the eastern Australian mainland, the Mon Repos Conservation Park is a hub for visitors and marine turtle conservation. At Mon Repos Turtle Centre you can learn about the special journey turtles and people have taken at Mon Repos.
The Mon Repos Conservation Park offers a unique opportunity for visitors to catch a glimpse of a turtle's world.From November to March, visitors can book a tour to see nesting and hatching turtles on the beach at night.
Details: https://parks.des.qld.gov.au/parks/mon-repos/
     Visit the Walkabout Creek Discovery Centre
The Walkabout Creek Discovery Centre is right in Brisbane's backyard! The newly upgraded centre is a must do this summer. The whole family can experience a full day of adventure, learning about diverse wildlife at the Wild Life Centre, going on a Nature Play mission, or exploring the natural surroundings.
Situated near the century-old Enoggera Reservoir, there are many ways to enjoy Walkabout Creek—on foot, on a bike, or on the water. Walkabout Creek Adventures are open daily during school holidays and offer Segway, kayak, stand up paddle boards and mountain bikes for hire.
Details: https://parks.des.qld.gov.au/parks/daguilar/walkabout-creek.html
     Enjoy the David Fleay Wildlife Park Twilight Experience
Nestled in the heart of Burleigh Heads, David Fleay's is a wildlife park with a difference!
For a limited time David Fleay's is offering an opportunity for visitors to discover the wildlife at twilight and experience one of the oldest living cultures in the world as the Yugambeh Aboriginal people take you on a mesmerising journey of storytelling, song and dance. Spaces are limited and a booking is required.
If you can't make the Twilight experience, a day trip is always on the cards. Stroll through the tranquil surroundings to experience some of Queensland's most iconic natural habitats and meet the resident wildlife. Explore the park on your own or join our dedicated Park Rangers at the daily wildlife shows.
Details: https://www.qld.gov.au/davidfleay
     Have a picnic and learn about an Aussie icon—the Koala 
A little gem hidden in the southern suburbs of Brisbane. The Daisy Hill Conservation Park comprises 435 hectares of open eucalypt forest. It has long been a popular bushland retreat for people and is home to many native animals including koalas.
Have a barbecue or picnic in the day-use area and see live koalas up close with a free visit to the Daisy Hill Koala Centre. The Centre sits amongst the eucalypt trees and features a large outdoor koala enclosure and many interactive displays, the Daisy Hill Koala Centre is a unique place to learn about koalas and their conservation.
Details: https://environment.des.qld.gov.au/wildlife/daisyhill-centre/ 
     Step back in time walking through Queensland's Gondwana Rainforest
Spectacular waterfalls, cascades and tumbling creeks are dominant features in Springbrook National Park's World Heritage listed rainforests. The park covers 6725ha and provides a wide range of walking opportunities from easy short walks through to the 54km Gold Coast Hinterland Great Walk.
Enjoy a barbecue or picnic in the day use area, camp overnight or enjoy the sights and sounds provided by nature's beautiful symphony orchestra with more than 3500 different species calling Springbrook home, including the rare and threatened Richmond birdwing butterfly and the very small pouched frog found exclusively within the Gondwana Rainforest.
Details: https://parks.des.qld.gov.au/world-heritage-areas/gondwana_rainforests_of_australia.html
     Pitch a tent or pop up your trailer
If you like to enjoy sea views, listen to the sounds of the rainforest, or gaze at the stars, camping is the way to go. There is no better way to experience Queensland's beautiful landscapes and see native wildlife than to pitch a tent or pop up a trailer. Jump online and book your favourite spot or explore somewhere new!  Before heading out check Park Alerts as some National Parks may be closed or partially closed.
You'll also need to get in early and book a camping space. 
Details: http://www.qld.gov.au/camping
Need more top ideas for summer fun in the outdoors? Visit www.qld.gov.au/nationalparks