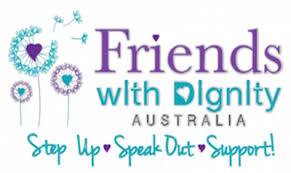 Friends with Dignity helping to create a brand new start for children living in refuge
Domestic and family violence support charity and Australian Charity of the Year 2018, Friends with Dignity aims to provide school supplies to hundreds of children living in refuge as part of its annual Back to School Drive.
While the rush of back-to-school shopping is often dreaded by many, this annual ritual is a luxury for the thousands of families who have escaped domestic violence.
Every day, domestic violence forces hundreds of people to flee their homes, and leave everything behind – apart from the hope of a safer and brighter future.
Friends with Dignity believes all children deserve to live safely, and be guaranteed a new beginning.
"Leaving behind your home, school, friends and family to escape the ravages of domestic violence, drastically affects the confidence of young people," said Friends with Dignity Co-Director and Chief Financial Officer, Julia McKenna
"Starting the new school year is hard enough for all children, but starting at a new school, not knowing anyone and not having the essentials that every other child has, can be all too much to handle."
One in five children witness and/or experience violence at home, and the assistance provided by charities such as Friends with Dignity give children the opportunity to ease into new schools following family upheaval.
"We are aiming to provide over 500 backpacks nationally to children who have faced the trauma of domestic violence, and had to leave their much loved belongings behind," said Ms McKenna.
Friends with Dignity's Chief Executive Officer, Manuela Whitford said children living in refuges were required to enrol at the nearest school but often had nothing to take to class, due to their unstable living circumstances and lack of resources.
"Going to school can be frightening for so many children. You don't want kids to stand out for the wrong reasons and if they come to school without a backpack or any belongings, then they do stand out as the kid with nothing," said Ms Whitford.
"We at Friends With Dignity want every child to have equal opportunity. Through our Little Friends Scholarship program and the Back to School Drive we strive to ensure that every child stands out for their personality, and not for what they lack in their backpack!"
Donations are being collected by volunteers to make back-to-school packs now until the 16th of January, 2019.
Something as simple as a pencil case or a lunch box can go so far to supporting the most vulnerable members of our community, and help promote learning and stability for these children.
"We are looking for people to donate new or excellent condition backpacks, drink bottles, lunch boxes, colouring pencils, lead pencils, erasers, glue sticks and exercise books," said Ms McKenna.
If you would like to register as a Drop-off point for your local area, or locate your nearest Drop-off location, please visit the Friends with Dignity website: www.friendswithdignity.org.au.