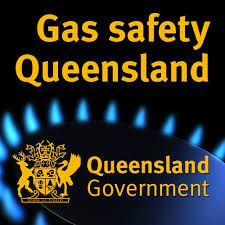 Avoid the hospital emergency room and use gas safely
Queenslanders are being cautioned to play it safe with gas appliances over summer to avoid ending up in a hospital emergency room.
Natural Resources, Mines and Energy Minister Dr Anthony Lynham said LP gas and butane appliances could be lethal when used incorrectly.
"Queenslanders need to be gas safe to ensure they enjoy their summer," Dr Lynham said. 
"We use a huge range of LPG and butane powered appliances such as barbeques, refrigerators, camp stoves and lanterns in our homes, picnic areas, workplaces and camping grounds.
"These can be dangerous if they aren't checked regularly for damage, transported safely, and connected and used according to manufacturer's instructions.
"Our state's gas inspectors regularly report on near misses and injuries from gas incidents, including a caravan that recently caught fire because of a faulty gas fridge.
"Fortunately, no-one was hurt in the fire but it is a reminder to everyone using caravans or going camping this summer to check their gas safety appliances before they hitt the road.
"Ensure your gas fridge has been installed correctly by a certified gas fitter. Three-way gas fridges and stoves can pose major safety risks if they aren't installed correctly.
"Also ensure gas control valves are tightened and make sure your caravan is parked on a flat surface before using gas appliances."
Dr Lynham recommended inspection or testing for gas appliances that haven't been used since last summer.
"By following some simple tips, you can ensure your family stays out of the hospital emergency room this summer," he said.
Look for any damage or faults in your gas hose and fittings – fading, fraying, cracking or splitting fittings and hoses or missing 'O' ring seals.
Check the test date on LPG cylinders and look for any signs of damage on the cylinders or valves such as corrosion and damaged or clogged connectors.
Empty the grease tray on your BBQ -overfilled drip trays can become highly flammable. 
Spray or sponge soapy water onto connections to check for bubbles to ensure there are no leaks.
Only operate portable gas appliances outside, not inside a house or confined space where lethal carbon monoxide gas can build up.
Gas bottles must be transported safely - secure them while travelling and ensure a plug is fitted in the valve outlet and tightened to prevent gas escape if the valve handle is knocked during transport. Rules for transporting gas bottles inside a vehicle can be found here and for on the outside of a vehicle here.
Keep children and others at a safe distance when you light up.
Keep a portable fire extinguisher nearby.Turn off your appliances off at the gas bottle first. Ensure your gas bottles are stored outside in a well-ventilated space, standing upright and away from an ignition source. If any leaks are detected or suspected, move the gas bottle to a safe location at least 20 metres from any possible source of ignition.
For more information about the safe use of portable gas appliances visit qld.gov.au/emergency/safety/gas-safety and stay up to date this summer by liking GasSafetyQld on Facebook.