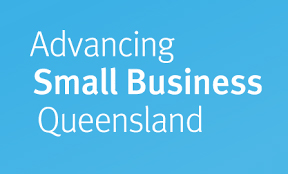 A Christmas boost for Queensland Small Business
Christmas has come early for more than 200 small businesses that will share in almost $1.8 million from the latest round of small business grants.
Minister for Employment and Small Business Shannon Fentiman congratulated the 228 successful businesses.
"We know that small businesses are the engine room of our diverse Queensland economy and investing in their growth leads to more local jobs," Ms Fentiman said.
"The Small Business Digital Grants of more than $1 million will allow 210 businesses to create more than 630 jobs while 18 businesses will receive Business Growth funding of almost $726,000 to take their business to the next level.
"The State of Small Business 2018 report released today shows that we have helped more than 1,000 small businesses with more than $6.2 million in grants in 2018," Ms Fentiman said.
"The report showsthe thriving small business sector is growing in number and confidence, particularity when it comes to innovating for the future.
"The number of small businesses is on the rise in Queensland with more than 426,000 small businesses contributing around $113 billion to the state's economy and employing more than 900,000 Queenslanders.
"99.8% of businesses reporting increased capability after taking part in one of our small business grant programs.
"This highlights how important our funding, programs and services have been to the success and growth of Queensland small businesses."
Ms Fentiman said the latest recipients of the Digital and Business Growth grants represented a diverse range of professions and businesses throughout Queensland.
"The businesses that will benefit range from sausage manufacturing, specialised diving equipment, the beauty industry, military and aerospace production, wastewater eco systems, to shed and cubby house framing," Ms Fentiman said.
Successful Digital Grant recipient and owner of The Dog Mum, Emma Karanges was thrilled at hearing the good news for her dog-centred merchandise business.
"This money will go towards employing a brand agency to ensure our brand is consistent across all our on-line platforms including social media," Ms Karanges said.
As a Business Growth Grant recipient, R.F. Technologies Aust Pty Ltd, Director Michael Symes sees positive future growth ahead now the business will have the ability to upgrade.
"We will use this financial assistance to add critical manufacturing and testing capabilities, that will enable us to meet the requirements of sophisticated defence and aerospace opportunities," Mr Symes said.  
Chris Colbert is the owner of The Herbal Connection Company, which has been a direct importer and wholesaler of organic herbs, spices and teas for 35 years.  
"This grant will enable The Herbal Connection to grow more quickly through reduced stock holdings and increased competitiveness. 
"The milling machine will be a huge boost to our business," Mr Colbert said.
The State of Small Business Report can be viewed at www.desbt.qld.gov.au/small-business