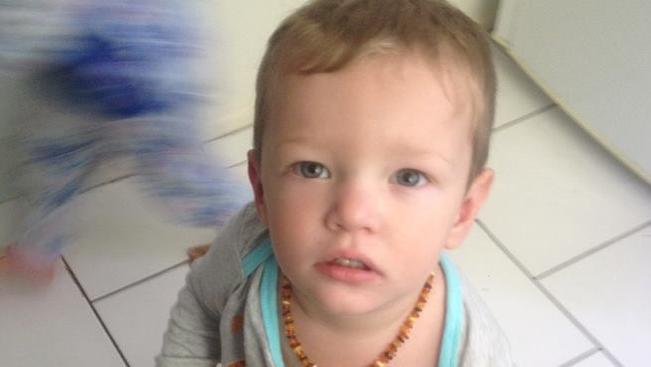 The Mason Jett Lee Laws: The LNP's plan for Australia's toughest child killer laws
LNP Leader Deb Frecklington has vowed to introduce Australia's toughest punishment for child killers if her party wins the next state election.
Ms Frecklington said she was determined to bring penalties into line with community expectations after the killer of toddler Mason Jett Lee was jailed for nine years - with a non-parole period of just six years.
A future LNP Government will introduce a new offence of child manslaughter that will ensure similar crimes are punished with a mandatory 15-year jail penalty.
The LNP will also increase the minimum non-parole period for the murder of a child under 18 from 20 to 25 years.
"Enough is enough, no more soft punishments. It is time to act," Ms Frecklington said.
"The current laws for child killers are too weak in Queensland and I'm determined to strengthen them.
"It breaks my heart to think about what Mason suffered - and I'm appalled his killer could be free in four years.
"That's why we will introduce the Mason Jett Lee laws – Australia's toughest child killer laws.
"I want to make child killers pay for their crimes."
Shadow Attorney-General David Janetzki said the average sentence for child manslaughter in Queensland was just 6.8 years, compared to 8.5 years for adult manslaughter.
"The law as it stands has failed to deliver justice for Mason and we must act to toughen it", Mr Janetzki said.
"Our child manslaughter offence puts value on the life of a defenceless child".
Shadow Minister for Women (and Act for Mason patron) Ros Bates has supported the relatives of several child abuse victims in their fight for tougher penalties.
"There is nothing more evil than killing a child," Ms Bates said.
"Children cannot fight back - which is why it's up to us to protect them.
"It's time for Queensland to get tougher on animals who kill defenceless children."
LNP Shadow Minister for Prevention of Family and Domestic Violence Stephen Bennett said the Mason Jet Laws show that the LNP will do whatever it takes to keep Queensland kids safe.
"Community safety should always come first," Mr Bennett said.
"An LNP Deb Frecklington government will care about protecting our kids and we want Queensland to be the safest place to raise a family."