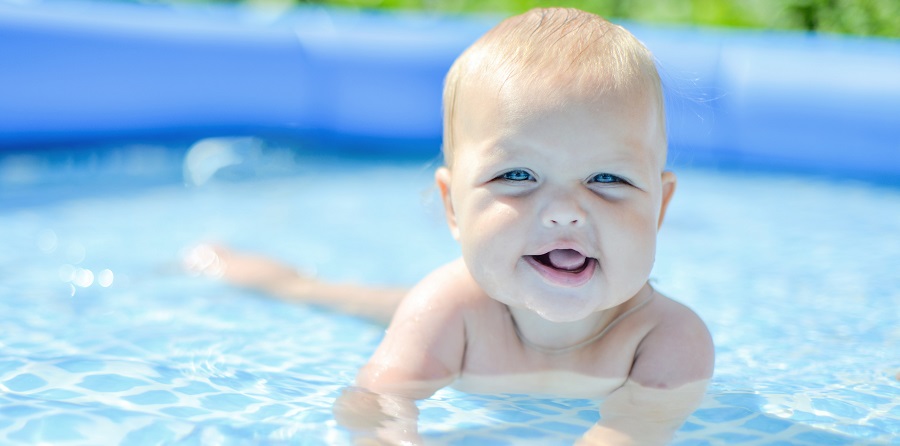 Safety warning for portable pools this summer
On average, one child a year drowns in a portable pool in Australia and more are hospitalised, some with severe brain injuries.  
 These statistics have prompted the Office of Fair Trading (OFT) to join forces with Royal Life Saving Australia as part of a national campaign to remind parents and carers to use portable pools safely.
 Fair Trading Consumer Product Safety Manager Adrian Roudenko said portable pools could be popular in warmer weather as a cheaper alternative to below-ground pools, but even though they contain less water, portable pools could be just as dangerous.
 "Small blow-up or plastic paddling or kiddie pools, bigger wading pools, inflatable spas or high-sided flexible plastic pools on a frame may seem like a fun and easy option for keeping cool this summer," Mr Roudenko said.  
 "But parents and carers of small kids need to know a smaller pool does not equal a smaller risk.
 "Along with Royal Life Saving Australia, we're launching the 'Don't duck out. Make it SAFE' campaign to highlight this important message."
 Royal Life Saving Queensland CEO Paul Barry said the aim was to work towards having no deaths or hospitalisations from drowning this summer.  
 "Our statistics show children who drown in portable pools are almost always under five years old, and are more likely to be male," Mr Barry said.
 "Adults following the 'Don't duck out. Make it SAFE' tips, such as keeping constant watch of kids around portable pools, can reduce the risk and potentially save lives.
 "SAFE in this case stands for Supervise, Act, Fence, and Empty."
 Under the Australian Consumer Law, portable pools and their packaging must have labels drawing the buyer's attention to drowning risk, the need for active supervision, proper storage and local fencing laws.
 Suppliers of portable pools that do not comply with the mandatory standard can face hefty penalties.
These include fines for companies up to the greater of $10 million, three times the value of any benefit received, or 10 per cent of the company's turnover for the previous 12 months.
 Mr Roudenko said people considering buying a portable pool should think carefully about the risks, and make sure it is used safely.
 "Many people may be considering a portable pool as a Christmas gift, or for the kids for the summer holidays," he said.
 
"I would encourage you to check out the information on the OFT's website before you buy, or call on 13 QGOV (13 74 68) for advice."
 If you spot a portable pool without a warning label you should report it to the OFT at www.qld.gov.au/fairtrading.
 More information on the 'Don't duck out. Make it SAFE' campaign is available at www.productsafety.gov.au/makeitsafe.   
 Supervise. Actively watch children within arm's reach. Don't leave older children in charge. 
Act. Learn emergency response including CPR.
It's important to start compressions and breaths as soon as possible when a child is pulled from the water and to call triple zero (000) for help.
If there are two people, one should make the phone call while the other does CPR. Fence. In Queensland, if a pool has more than 30cm or 2,000L of water in it, there's a legal requirement to have a compliant safety barrier.
More information is available here: https://www.qld.gov.au/law/your-rights/legal-and-property-rights/laws-for-buildinghouses-and-pools/pool-fencing-and-safety-laws 
Empty and store safely.
After keeping watch all day, pour out water and put the pool away where children can't reach.
Never leave it where it can refill with rain or sprinkler water.