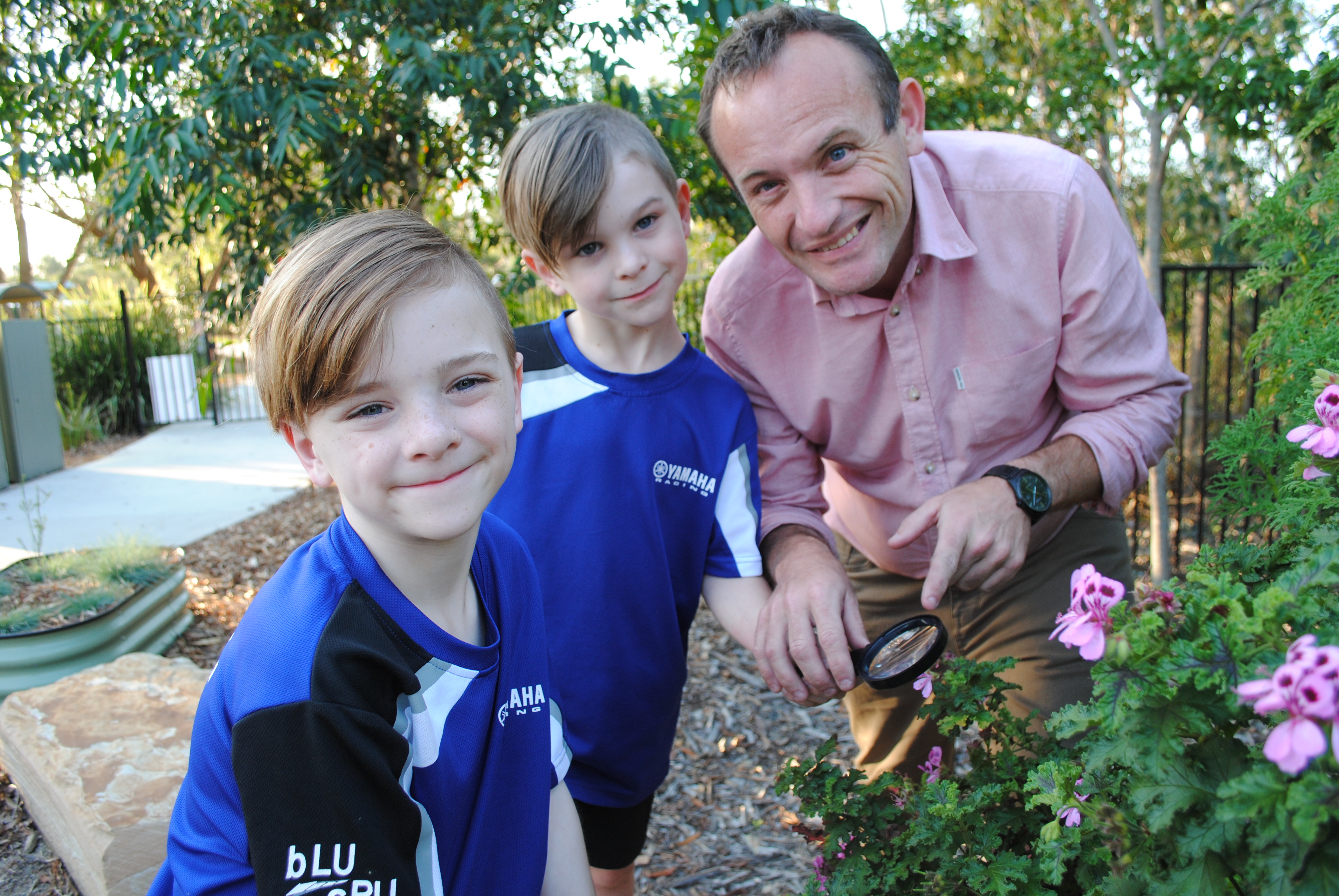 MBRC: Creepy crawlies come out to play in Moreton Bay
Grab your sunscreen, water bottle and don't forget to put on your exploring hat for the rescheduled Enviro Explorers Picnic in the Park in Burpengary on Sunday 18 November.
Division 12 Councillor Adrian Raedel said the maiden event would feature free entertainment all with a creepy crawly theme at Caboolture Environmental Education Centre.
"Explore native wildlife, creepy crawlies, snakes, reptiles and little critters with live shows, interactive displays and workshops," he said.
"Why not take a stroll through the macadamia plantation, or jump on board the trackless train for a guided tour of the creek-side nature reserve and don't forget CREEC's new all abilities playground, featuring a wheelchair accessible play area, sensory walls, flying foxes and slides.
"In addition, there will be plenty of information stalls and free activities on offer including rides, face painting and an obstacle course."
Division 12 Councillor, Adrian Raedel said he was looking forward to seeing the local community come together and use the new all abilities playground and enjoy the reptiles, snakes and creepy crawlies that CREEC has to offer.
"In addition to the free activities, there is a great stage program planned including Geckoes Wildlife, Bug's Ed and Luke's Reptile Kingdom," he said.
Enviro Explorers Picnic in the Park is proudly presented by Moreton Bay Regional Council and supported by Cr Adrian Raedel.
The event will run from 9am to 1pm on Sunday, 18 November at Caboolture Region Environmental Education Centre, 150 Rowley Road, Burpengary.
For more information on Picnic in the Park or to keep up-to-date with events happening in the Moreton Bay Region visit www.moretonbay.qld.gov.au/events/council-community or like Moreton Bay Regional Council - Events page on Facebook.
Photo above: Cr Raedel with young explorers Joshua (8) and Hayden (6) Harris-Raabe.