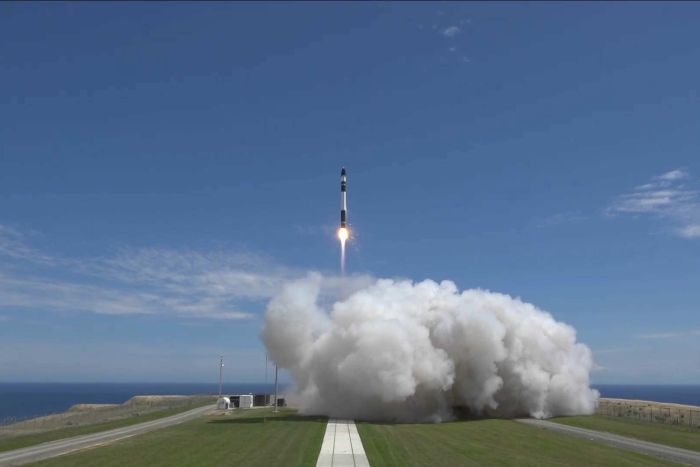 Whiting Helms Space Industry Inquiry
Queensland will conduct a Parliamentary Inquiry into the creation of a space industry, with Chris Whiting MP at the helm.
Chris Whiting is the State Development Natural Resources and Agricultural Industry Development Committee, which has been allocated the task of reporting to Parliament by 28 February 2019.
"This is such an exciting industry and I am excited about this opportunity for me to really contribute to creating a whole new industry here in Queensland," said Chris Whiting.
"We are already big consumers of products and services from the international space industry, whether it is getting directions on our mobile phones or getting high resolution mapping of vegetation in Queensland.
"The space industry is so much more than simply blasting rockets into space, there is a whole supply chain of goods and services that we can supply to this industry.
"The space industry already generates revenues between $3 billion and $4 billion per year and employs around 10,000 people in Australia.
"The Queensland Government wants to explore how Queensland can play a role in developing the supply
chains for the Australian space industry.
"We want to see how we can create the jobs of the knowledge economy, the jobs of the 21st and the 22nd centuries.
"Space industries represent the final frontier in advanced manufacturing, and Queensland is leading the nation in the development of space support services.
"The Palaszczuk Government intends to boldly go where none have gone before, as we seek out new ways to unlock the economic potential of this emerging industry.
"There is enormous potential for local businesses right here the Moreton Bay council area to be players in a Queensland based space industry.
"I know we have many high tech businesses specialising in the mining industry and a start-up culture where young entrepreneurs are creating amazing and innovative businesses
"And we already have businesses in aeronautical industries already located in North Lakes," said Chris Whiting.
The Inquiry will consider the regional opportunities for Queensland given the vision and focus of the Australian Government's newly-established Australian Space Agency.
It will also consider areas of regional Queensland where supply chain capability exists or could exist, particularly in areas of competitive advantage such as space-based sensing, services and support, data analysis and space system design and manufacture.
"I want local business to tell me how they can contribute to the space industry economy in Queensland," said Chris Whiting.
"Email me at bancroft@parliament.qld.gov.au if you want to contribute to our inquiry."