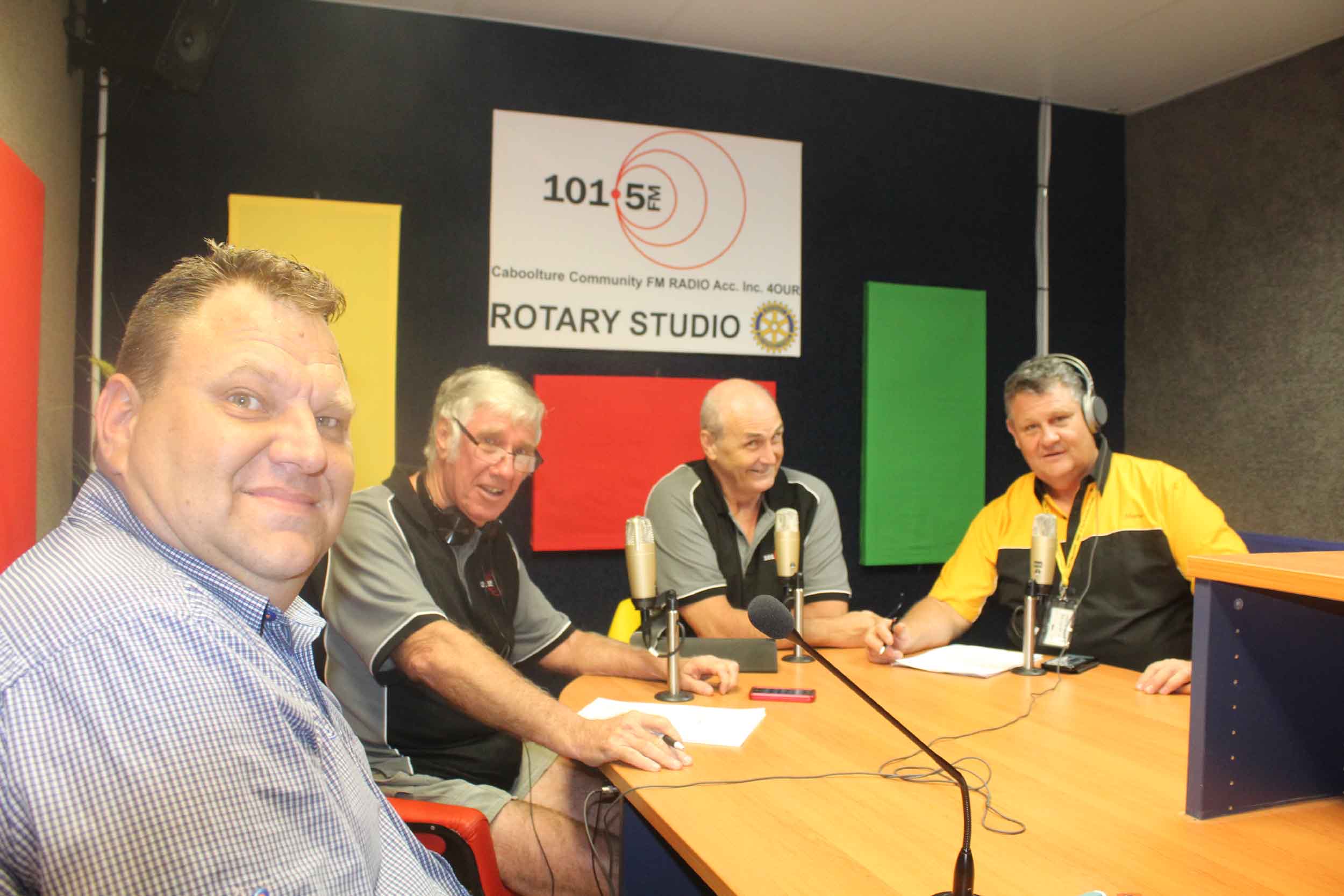 The Grapple on Sport 101.5 2018-09-13
The Grapple: 13 September 2018:
Time

Segment

6.05-6.18pm

 

 

Segment 1: NRL:

·       Review NRL semis week 1

·       NRLW round 1/preview round 2 

·       English Super League – 3 rounds to go including this weekend 

·       Snippets/news  

 

 

6.22-6.32

 

 

6.32-6.38:

Segment 2 (a): Interview with Dave Maiden-QRL Competitions Manager  ISC and Colts finals etc.    

 

Segment 2 (b): Local rugby league:

·       SCGRFL, Brisbane and juniors/schoolboy

 

 

6.42-6.58

Segment 3: Greg McCallum- our resident NRL expert former 1st grade referee and English Super League boss

·       The Flashback: Semi-final September 1994 -Dogs v Raiders –Macca in the middle

·       NRL: preview semis week 2

6.58

Sign off
Segment 1: 6.05-6.18pm: Introduction:
Big program as usual tonight as we analyse, dissect and bisect all the major rugby league news stories, grapple with the top issues from the week, talk NRL semis, NRLW – round 1, look at the English Super League, chat with Dave Maiden, QRL Competitions Manger after 6.20pm, review all the local rugby league and joined by Macca at 6.40 for a special Flashback tonight and then his thoughts on NRL semis week 2 –all that and more here on the Grapple so let's get started:
NRL: Semis week 1-review
NRLW: Round 1: historic occasion for the game:
Warriors d Roosters 10-4 with Warriors coach Luisa Avaiki praising her side's resilience after a plane diversion saw the team land in Brisbane overnight due to storm cells in Sydney on Friday
The side flew from New Zealand on Friday but were diverted to Brisbane, later arriving at a last-minute hotel from 11pm arrived at a Brisbane hotel at 11pm. They then caught a 6:00am flight from Brisbane to Sydney on Saturday morning, before defending their way to a first round win
Warriors winger Hilda Mariu earned the honour of being the NRLW's first player to cross the line, a short side play sending the Kiwi Ferns representative over in the corner. Despite a try-saver from Roosters prop Elianna Walton, the Warriors extended their lead through the class of skipper Laura Mariu, who delivered a deft cut-out pass for Louisa Gago to charge over under the posts.
The Roosters had their chances to level late in the game but errors proved costly once more.
Broncos d Dragons 30-4 at Suncorp-led 18-4 at half time courtesy to 2 tries and 3 goals to Chelsea Baker. A masterclass by hooker Brittany Breayley and an 18-point haul to fullback Chelsea Baker inspired the Broncos to a comprehensive 30-4 win over the Dragons in their Women's Premiership opener at Suncorp Stadium. The Broncos' speed, power and game smarts across the park was a highlight with Breayley controlling play at dummy-half where her passing game and decision-making was a highlight. The workhorse Brisbane rake also made 33 tackles in a performance which enhanced her reputation as one of the world's leading players.
Crowd of 18,853. 
Next 2 rounds:
Friday, September 14: NRLW: Sydney Roosters v Brisbane Broncos, Allianz Stadium, 5.15pm EST;
Saturday, September 15: NRLW: St George Illawarra Dragons v New Zealand Warriors, ANZ Stadium, 5.10pm EST;
Friday, September 21: NRLW: Brisbane Broncos v New Zealand Warriors, AAMI Park, 5.15pm EST
Saturday, September 22: NRLW: Sydney Roosters v St George Illawarra Dragons, Allianz Stadium, 5.10pm EST
Each team to play once over 3 weeks before the top 2 progress to the gf 
English Super League: Round 5 of the Super League Super 8's this weekend sees Castleford/Huddersfield, St Helens/Hull, Wakefield/Catalans and Wigan/Warrington
| | | | | | | | | | | |
| --- | --- | --- | --- | --- | --- | --- | --- | --- | --- | --- |
| 1 |   | St Helens | 23 | 21 | 2 | 0 | 713 | 298 | 415 | 42 |
| 2 |   | Wigan Warriors | 23 | 16 | 7 | 0 | 573 | 345 | 228 | 32 |
| 3 |   | Castleford Tigers | 23 | 15 | 7 | 1 | 567 | 480 | 87 | 31 |
| 4 |   | Warrington Wolves | 23 | 14 | 8 | 1 | 531 | 410 | 121 | 29 |
| 5 |   | Huddersfield Giants | 23 | 11 | 11 | 1 | 427 | 629 | -202 | 23 |
| 6 |   | Hull FC | 23 | 11 | 12 | 0 | 534 | 544 | -10 | 22 |
| 7 |   | Wakefield Trinity | 23 | 10 | 12 | 1 | 581 | 506 | 75 | 21 |
| 8 |   | Catalans Dragons | 23 | 10 | 12 | 1 | 488 | 531 | -43 | 21 |
While in the Super 8's Round 5 qualifiers its Leeds/Salford, Toronto/Toulouse, Widnes/Halifax and Hull KR/London Broncos
Segment 2 (a):  Interview with Dave Maiden  
ISC:
Easts Tigers are one win away from their fifth Intrust Super Cup grand final – and two wins from shrugging the cursed monkey from their backs. The Tigers have been bereft of premiership success since the modern statewide competition began in 1996, losing four grand finals but if they can defend as well as they did against the Ipswich Jets last Saturday, securing a 50-20 win at Suzuki Stadium Langlands Park, anything is a possibility.
Redcliffe are through to their 12th Intrust Super Cup grand final of the past 23 years, following a 13-6 win against Burleigh in the major semi final. They now await the winner of next Saturday's 1pm preliminary final between Burleigh and Easts Tigers to see who they will face in the decider on Sunday September 23- 2 tries to 1 and only 8-6 at half time
U/20'S: Devils d Blackhawks 18-14 and Pride d Victoria Thunderbolts 32-22 – so Devils into gf to play winner of Blackhawks and Pride
Segment 2 (b):  Local rugby league:
Sunshine Coast Gympie Rugby League:
5 grand finals at Falcons stadium last Saturday but just stunned quiet and disbelief with the outcome of the Vantage Homes Division 1 Cup with Maroochydore d minor premier's Beerwah in last 50 seconds 22-20-what a game 
Beerwah leading 20-16 with 3 to go before Lachlan Price scored to make it 20-all and then  converted by Tyler Oxenham-all over red rover-state of shock
Man of match from the losing team- Marlon Doak  
Div. 2A: Coolum 28 d Kawana 10 –Jake Bartel 4 goals for Coolum with Michel Cocks from Coolum man of match-Coolum led 12-0 at half time 
Div. 2 B: Pomona/Cooran d Beachmere 11-0 with Dylan Crawford Window from P/C mom 
U/18's Div. 1: Kawana d Maroochydore 24-16 with Riley Price, son of league great Steve Price mom for the Dolphins- 14-10 at half time to Kawana 
U/18's Div. 2: Kawana 36 d Stanley Rivers 20 – Zacari Short from the Dolphins mom
Women's back in August was won by Caboolture over Kawana 38-20
Premiers for 2018: Div. 1: Maroochydore; Div. 2A: Coolum; Div. 2B: Pomona/Cooran;
Div. 1: U/18: Kawana and Div. 2B u/18: Kawana 
Presentation to Mark Carstens prior to 1st grade
Brisbane Rugby League:
A-Grade preliminary final saw Seagulls d Panthers 38-8- 6 tries and 7 goals in dominant display-gf next Saturday 4pm at Bishop Park its Seagulls v Dolphins
The Seagulls scored 26 unanswered points in the second half to book their place in the grand final for the second time since the competition's rebirth in 2015.
Reserve grade: West Brisbane Panthers d Wynnum Manly 28-16 to now play Beenleigh in gf next Saturday at 2.00pm;
U/21 competition: St Brendan's edged out Wynnum Manly 18-16 in the pf to now play Capalaba in the gf at midday next Saturday
RLB Junior Finals Series:
Last Sunday - 24 games- 12 preliminary finals and 12 lower age grand finals. Congratulations to all the winners in the various grand finals last weekend and good luck to all teams in their grand finals next Sunday. Plenty happening in the juniors.  
Schoolboys:
It was an end-to-end affair from the outset; but Palm Beach Currumbin SHS were able to withstand a fightback from Kirwan SHS to claim this year's NRL Schoolboys Cup Queensland final 32-26 yesterday at Suzuki Stadium, Langlands Park. Player of the Match: Tom Dearden (Palm Beach Currumbin).
Segment 3:Macca:
The Flashback: Sunday, September 11th, 1994 Venue Sydney Football Stadium (Sydney); Crowd 41,865; Dogs v Raiders in semi final-Macca in the middle-won by Dogs 19-18
Dogs                                                                Raiders
Halftime Score

14

12

Scrums

9

6

Penalties

4

10

Match Scoresheet

Sin Bin (10min)

 

Scott Wilson

 

 

Tries

 

Steven Hughes

 

Mal Meninga

 

 

Jarrod McCracken

 

Brett Mullins

 

 

Jason Williams

 

David Westley

Goals

 

Daryl Halligan (3/4)

 

David Furner (3/4)

Field Goals

 

Daryl Halligan

 

 

Teams

Fullback

1.

1.

Brett Mullins

Wing

2.

Jason Williams

2.

Ken Nagas

Centre

3.

Steven Hughes

3.

Mal Meninga (c)

Centre

4.

Jarrod McCracken

4.

Ruben Wiki

Wing

5.

Daryl Halligan

5.

Noa Nadruku

 

Five-Eighth

6.

Terry Lamb (c)

6.

Laurie Daley

Halfback

7.

Craig Polla-Mounter

7.

Ricky Stuart

 

Front Row

8.

Darren Britt

8.

Quentin Pongia

Hooker

9.

Jason Hetherington

9.

Steve Walters

Front Row

10.

Martin Bella

10.

John Lomax

Second Row

11.

Jason Smith

11.

Jason Croker

Second Row

12.

Dean Pay

12.

David Furner

Lock

13.

Jim Dymock

13.

Bradley Clyde

 

Bench

16.

Darren Smith

42.

Brett Hetherington

Bench

41.

Mark Brokenshire

43.

David Westley

Bench

22.

Ben Gillies

41.

David Boyle

Bench

40.

Simon Gillies

 

 

 

Coach

 

Chris Anderson

 

Tim Sheens
Competitions Manager faces the grill Author- Robert Burgin
Ahead of the second week of semi-finals in the Intrust Super Cup, QRL Media caught up with Competitions Manager Dave Maiden to ask him 10 pertinent questions:
What has excited you most about season 2018?
DM: The closeness of the Intrust Super Cup, with the bottom teams beating finals contenders right up until the last round. From memory, going into the penultimate round we had 10 of the 14 teams still in contention for the top six. It was difficult to pick winners on a weekly basis. In the end it was a win by the second-last team (CQ Capras v PNG Hunters) which shaped the finals make-up and it wasn't until the last game of the year (Norths Devils v Ipswich Jets) that our final 6 was confirmed.
Will anything change for 2019?
DM: I think a big focus is increasing the speed of play. The feedback we are getting from across the game's stakeholders is they want to see the ball in play more often to increase the excitement levels and introduce an element of fatigue. That will put us in good stead as a premier competition where players transition directly into the NRL. We want to present players with as close to NRL conditions as possible. The higher our expectations grow in Intrust Super Cup, they will also force a lift in our Under 20s Hastings Deering Colts competition.
How important is it that Queensland's Intrust Super Cup produces teams and players capable of beating those in the New South Wales Intrust Super Premiership?
DM: Beating NSW is always a goal of Queensland's on the field, no matter the circumstance. It's our mission to be the state that plays the most exciting and successful style of rugby league. We want to encourage the best players to come into our competition and know they will be challenged, but also looked after in terms of welfare. Rather than compete with NSW away from the field, we want to focus on the areas we do well, improve the ones where we see the need and provide an aspirational level for all participants within our game.
When you say "looking after players", what do you mean by that?
DM: We're always looking to acquire more funding to assist the staffing of wellbeing officers around the state. We'll continue to fight hard for that.
The Intrust Super Cup has absorbed many players from the National Youth Competition, how has that changed the face of the comp?
DM: Yes, the Cup has taken on a lot of NYC guys, as has the Colts competition. If I can return to the previous point, we know that 60-70 per cent of the time of NRL club wellbeing officers was previously devoted to players in this age group. The game recognises the fact these players need assistance, but post-NYC, Queensland hasn't been resourced to meet that need in the same way that NSW has. The QRL has gone ahead of its own volition to appoint a few more wellbeing officers but we are still well short of where we want to be.
There has been comment passed that this year's crop of rookies is exceptional – both those playing Intrust Super Cup for the first time and those graduating from Intrust Super Cup to the NRL in 2018. Do you agree?
DM: The fact that so many of the Top 10 vote-getters for the Petero Civoniceva Medal were rookies was stunning. When you consider Harry Grant was a few votes away from winning the major award, but Jake Clifford still beat him to the Carbine Club Pedro Gallagher Rookie of the Year, that shows the quality of young talent. Everyone knows what David Fifita can do on an NRL stage, but Thomas Flegler was actually Souths Logan's top candidate for Rookie of the Year. Quite remarkable. Kotoni Staggs at Redcliffe has been a revelation in his first year of senior footy and a player whose style I love to watch.
Where is there work to be done?
DM: That void we've talked about previously in regards to NYC means it is ultra-important we get our Hastings Deering Colts Under 20s competition right. This year was our first crack at it in the current format and there is still a little work to do. It needs to replicate the standard and expectations of the Intrust Super Cup, but this year we didn't have a competition where every team was capable of winning against the top sides on their day.
What highlights from club level in Intrust Super Cup were you pleased with?
DM: Everyone comes from somewhere, and while I am impartial in running the competition, my background is in Cairns. To see the Northern Pride back as a force in the competition was a positive, after finishing towards the bottom in 2017. They have a young club of mostly local kids and it's important for the pathway there that they got some wins under their belt. The 13 other coaches in the competition decided (Pride coach) Ty Williams was the Coach of the Year, so the Pride are doing something right.
What can you tell us about PNG's continuation in the Intrust Super Cup?
DM: We're currently renegotiating their four-year Participation Agreement to stay in the competition. From our end it's a formality because we love having them in the competition, so provided funding is made available, we should be good to go again. Despite the huge turnover in players they had this season – and the news the Boas brothers are heading to England – they were quite consistent I thought. More than any other club they are a showcase of the talent in their local region, so you will always have players moving to other leagues, but that's exciting at the same time. They've got a great set-up there as a club and we've seen their domestic competitions grow in strength too, so things are pointed in a positive direction, even if they didn't win a trophy this year.
The Victoria Thunderbolts defeated last weekend but have brought some excitement to the season. What can you say about their involvement in a QLD-based competition?
DM: We're very pleased to have them in the competition. It started as a short-term solution, but looks like it could continue into the future, provided NRL funds continue to be allocated. The road-trip to Melbourne for the other teams is a good chance for them to prove their maturity and be in a camp environment. And for the Thunderbolts – they travel an awful lot and that's shaping some very experienced and resilient young men. The majority of the squad is Victorian and they can be proud of the quality they've put together. Their catchment is limited and they're doing well with what they've got. If a player misses out on selection for the Thunderbolts, they go back to the local men's competition and it's a pretty hard one with a lot of body contact.