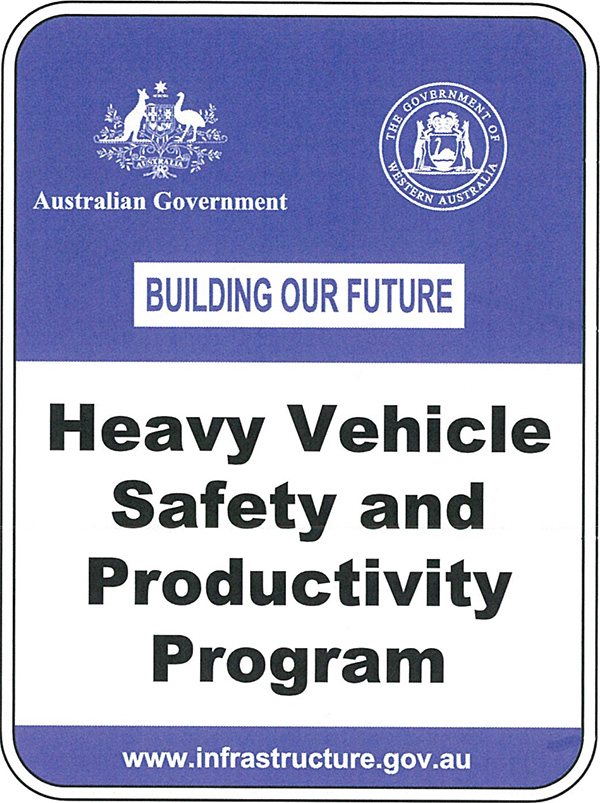 Heavy vehicle safety and productivity Program funding for Winya-Kilcoy Creek Bridge replacement
A key heavy vehicle route in the Somerset Region will soon be more efficient, more reliable and safer thanks to the Winya-Kilcoy Creek Bridge replacement being funded under round six of the Liberal and Nationals' Government's Heavy Vehicle Safety and Productivity Program.
"Getting product from paddock to plate is a vital part of Australia's growing agriculture and transport industries, which is why the Liberal and Nationals' Government is investing in making freight routes safer". 
"This is fantastic news for truckies travelling through this region, with this bridge replacement on the D'Aguilar Highway receiving $2.94 million under Round Six of the Program," said Senator Stoker.
Deputy Prime Minister, Nationals' Leader and Minister for Infrastructure, Transport and Regional Development Michael McCormack said the program provides funding to local councils and State and Territory Governments to help fund works designed to improve the safety and efficiency of important heavy vehicle routes around the nation.
"Around Australia we are investing in helping people get home sooner and safer, no matter where they live," Mr McCormack said.
"That's why we are continuing to deliver road funding where it's needed, based mainly on the local knowledge, especially to councils which make up more than 60 per cent of the 93 projects selected under this latest round of funding."
More on the Heavy Vehicle Safety and Productivity Program, including a full list of successful Round Six projects, is available at:
Leader of the Opposition and Member for Nanango, Deb Frecklington, said the Federal Government's funding announcement is fantastic news for the Somerset region.
"Heavy vehicle traffic is steadily increasing on all major connecting roads throughout the Somerset, as the region neighbours Brisbane, Ipswich, Toowoomba, and the Sunshine Coast, and is also the gateway to the South Burnett and western Queensland," Mrs Frecklington said.
"I would like to thank the Federal Government for acknowledging the significance of the Somerset region through the funding of this project, " Mrs Frecklington said.
More details at  http://investment.infrastructure.gov.au/infrastructure_investment/heavy_vehicle_safety_and_productivity.aspx