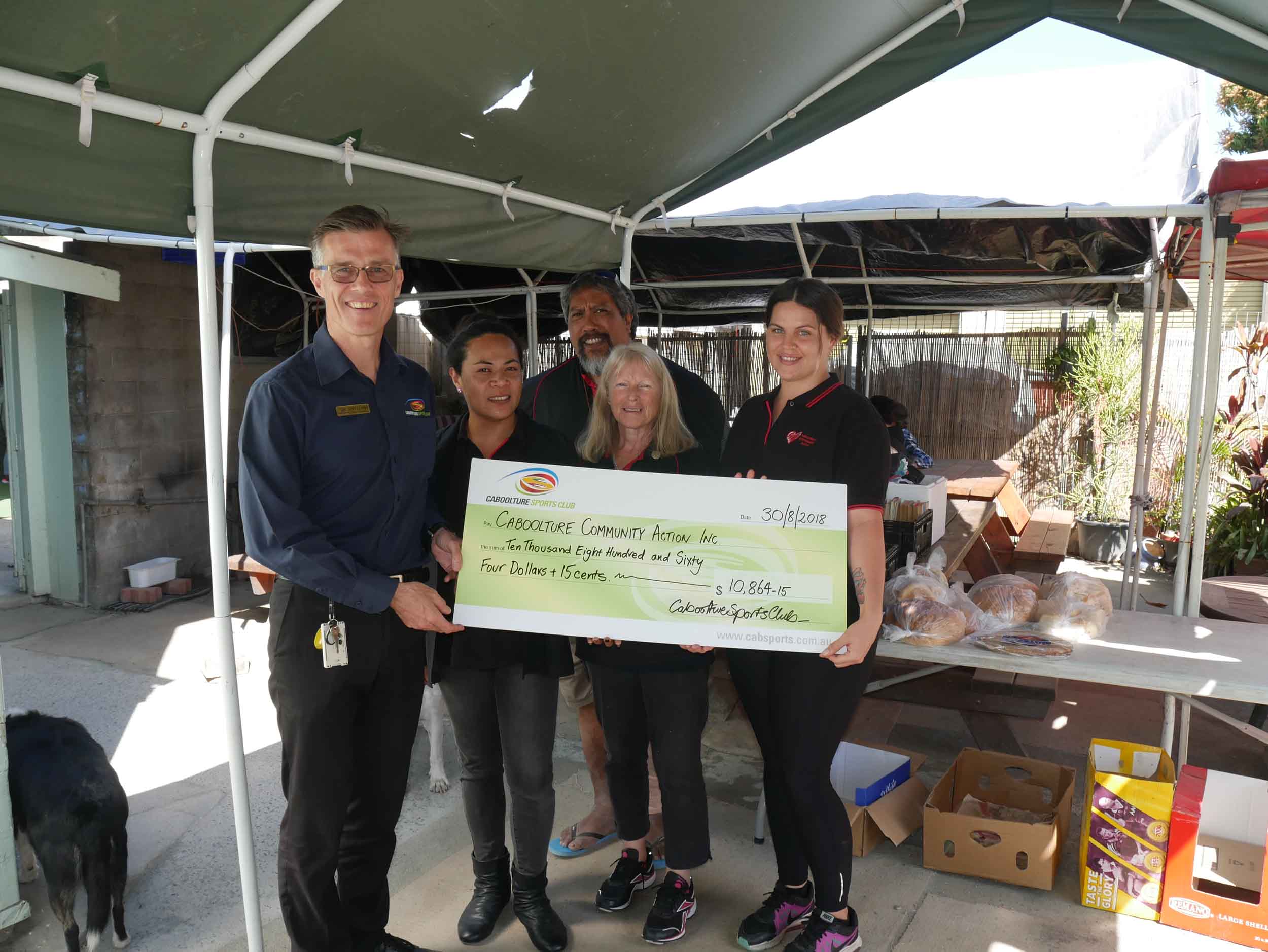 Golf day raises $10k for Caboolture Community Action
Caboolture Sports Club has provided Caboolture Community Action with a new lease of life thanks to the donation of proceeds from the club's annual charity golf day.
A total of $10,864.15 was raised on the day, which will be put towards the services that CCA provides to the local community in need.  
President of Caboolture Community Action, Sharin Geeves, said the generosity of Caboolture Sports Club will be vital enabler for the groups programs over the next twelve months. 
 
"The donation from Caboolture Sports Club will allow us to purchase a second hand utility vehicle that will help us move, collect and distribute large items such as whitegoods, furniture, mattresses and beds," Ms Geeves said.  
"The money will also be used to fund CCA's Homeless Breakfast program for the next 12 months.
 
"Meals for the homeless and hungry is one of our most important programs, with over 10,400 three-course meals provided last year alone!"
In the past twelve months, Caboolture Community Action's assistance has reached more than 20,000 people in the local area last year, many of whom were children.  
The non-government funded, independent and not-for-profit charity is completely volunteer operated, and has a central focus on providing help to those in need in the Caboolture and  immediate surrounding areas.
Other services they provide include basic food and groceries, locating low-cost rental accommodation, job searches & applications, and court support.  
Caboolture Sports Club's Sport & Community Manager, Tony Clarke, said more than 130 players took part in the annual charity event held on July 20th at Caboolture Golf Club, all digging deep for this great charity.
"We are proud to have been able to raise such a great total for this charity and want to thank all our sponsors & participants for their support," he said.
Caboolture Sports Club is located at Station Road, Morayfield. For more information, visit www.cabsports.com.au or call (07) 5497 9711.