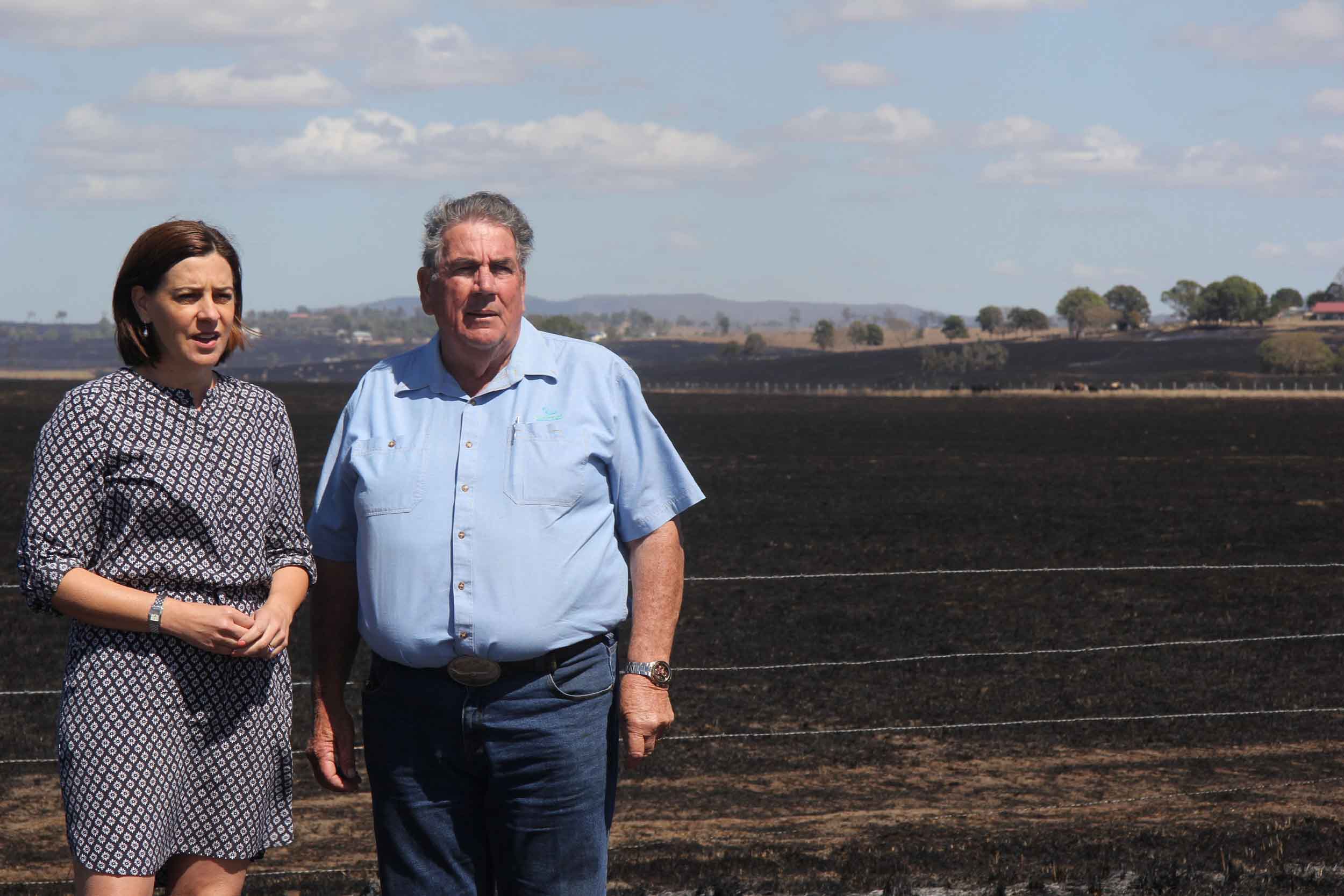 Deb thanks Somerset Emergency Services
Member for Nanango, Deb Frecklington has personally thanked emergency service crews who have been fighting blazes near Toogoolawah, Mt Beppo and Cressbrook.
Mrs Frecklington headed to the affected areas to show her support and appreciation for the work being done in the region.
"This has been a really tough start to the fire season and the firefighters and emergency workers have worked incredibly hard to protect properties and the safety of our community," Mrs Frecklington said.
"I wanted to personally thank them for their determination to get these fires under control and reduce the damage to property and grazing land.
"My heart goes out to the property owner who has lost his home and those who have lost sheds and fodder. I'm also very concerned for our graziers who have not only have been suffering drought conditions, but have now suffered losses to their paddocks and the prospect of a summer with no feed for stock.
"Bushfire is a frightening event and recovering from this will take time. We still have a long fire season ahead of us and until we get some decent rain, I urge everyone to remain vigilant and keep prepared.
"My thoughts and prayers go out to our entire community during this difficult time," Deb said.
Photos: Inspecting the fire scene near Toogoolawah with Somerset Regional Council Mayor, Graeme Lehmann (photo courtesy Somerset Regional Council)