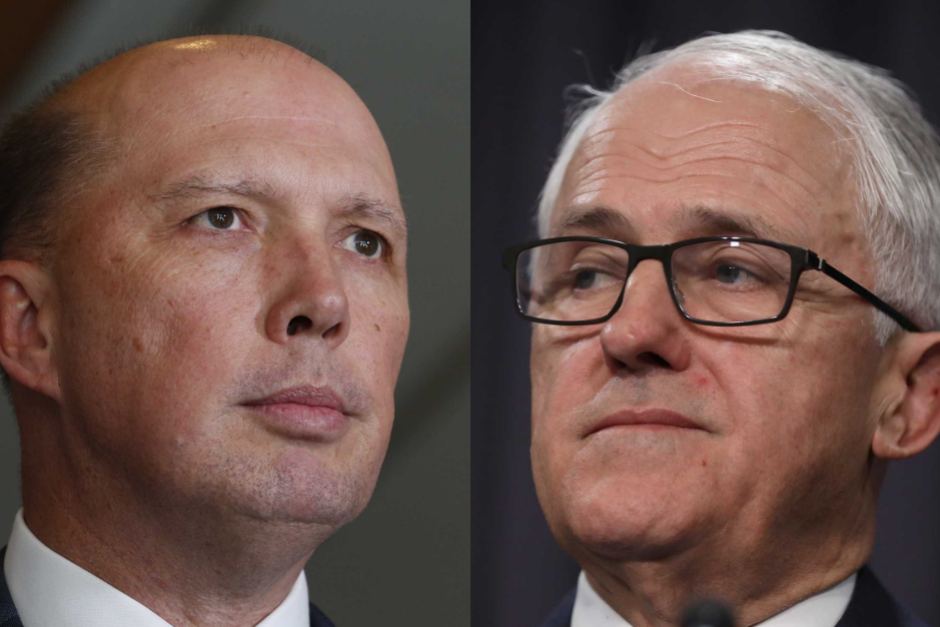 The Coalition Leadership spill: Business and the Stock Market ignored it why
Tuesday August 21, 2018 will undoubtedly go down as the most uninspired leadership spill ever in history on the back nothing has changed except for the untenable nature of the Prime Minister Malcolm Turnbull.
Case in point, one of the worlds oldest and most respected broadcasters the BBC has dubbed Australia the Coup Capital of the world with more leaders having a bat since the GFC, more then ever before in the history of the Westminster style of government that Australia adheres to.
Another case in point is nearly half of them were not popularly elected rather to be voted in party rooms and not the ballot box.
Tuesday will also go down as the day that the Stock Market, The Currency market and business did not waver a percentage point at the end of the day, all of the above have basically states its business as usual if  Government can not get its act together then its up to business to keep the well oiled machine ticking along.
Usually when there is a Party Room spill the market reacts with a jitter in the figures, not this time and it probably echoes similarly on how the electorate reacted to the last by election which is explored later in this article.
By the end of the week we may very well have another leadership spill.
The Coalition has been dogged by poor opinion polls for quite some time, during the Longman by-election on 28 July 2018, which the Coalition suffered a drop by 10 % in the vote for the coalition candidate Trevor Ruthenberg, while the Labor Candidate Susan Lamb went on to win the By-Election  and increased her margin by 3 percent.
Peter Dutton, who holds the neighbouring seat of Dickson held by 3% margin has been viewed as an opportunity to strengthen support for the Coalition in regional Queensland.
Dutton has also been seen as a leading figure among the conservative wing of the Liberal Party holding many portfolios in the Howard (As Minister for Workforce Participation and Minister for Revenue and Asst Treasurer) , Abbott (As Minister for Sport, Health and Immigration and Border Protection) and Turnbull (As Home Affairs Minister) Governments.
Peter Dutton has clashed with Turnbull and his more moderate supporters over the National Energy Guarantee (NEG), particularly with targets to reduce carbon emissions in compliance with the Paris Agreement, among other issues in mid-2018.
Conservative supporters of Dutton included Tony Abbott, who was ousted by Turnbull as party leader and Prime Minister in September 2015.
In the days prior to the leadership election, Turnbull was forced backflip and make concessions on the NEG in an attempt to satisfy the rumblings against Turnbull by the more conservative members of his party, most notably abandoning the emissions reduction targets.
On 19 August 2018, Peter Dutton declared that he supported Malcolm Turnbull and the policies of the government.
However, support had been growing for a conservative Liberal Party member, often citing Peter Dutton specifically, to challenge Turnbull since 2017, especially when Turnbull performed poorly against the Labor Party in opinion polls.
The mainstream media airing popular commentators common theme that Malcolm Turnbull is the Best Prime Minister Labor ever had highlighting his left leaning tendencies.
In recent weeks, Peter Dutton made contradictory remarks regarding his intentions. Refusing to rule out his interest in becoming Prime Minister during a " Hack " interview.
Peter Dutton also claiming that he would resign from cabinet if he ever found himself unable to agree with a government policy during a 2GB interview.
In the hours leading up to the spill itself, many commentators speculated that Greg Hunt would also challenge Julie Bishop for the Deputy Leadership of the Liberal Party in the event that Dutton won the vote. However, due to Dutton failing to gain the support of the party, Julie Bishop was the sole contender for the Deputy Leadership.
Lets look at the whos who in the spill and who supported the candidates in the party room that put their hand up in the all positions vacant in leadership.
Supporters
Turnbull (48)
Dutton (35)
Malcolm Turnbull
 
Peter Dutton
 
Craig Laundy
 
Michael Sukkar
 
Ken Wyatt
 
Greg Hunt
 
Paul Fletcher
 
Steve Ciobo
 
Dan Tehan
 
Michael Keenan
 
Kelly O'Dwyer
 
Angus Taylor
 
Christian Porter
 
Alan Tudge
 
Julie Bishop
 
Concetta Fierravanti-Wells
 
Scott Morrison
 
Ross Vasta
 
Mitch Fifield
 
Bert van Manen
 
Christopher Pyne
 
Tony Abbott
 
Mathias Cormann
 
Kevin Andrews
 
Marise Payne
 
Andrew Hastie
 
Simon Birmingham
 
Jason Wood
 
Michaelia Cash
 
Luke Howarth
 
Josh Frydenberg
 
Nicolle Flint
 
Alex Hawke
 
Zed Seselja
 
John McVeigh
 
James Paterson
 
Rowan Ramsey
 
David Bushby
 
Nola Marino
 
Dean Smith
 
Julian Leeser
 
Ben Morton
 
John Alexander
 
James McGrath
 
Trevor Evans
 
Rick Wilson
 
Tim Wilson
 
Scott Buchholz
 
Stuart Robert
 
David Fawcett
 
Chris Crewther
 
Tony Pasin
 
Sarah Henderson
 
Ian Goodenough
 
Jason Falinski
 
Andrew Laming
 
Lucy Wicks
 
Jonathan Duniam*
 
David Coleman
 
Eric Abetz
 
Jane Prentice
 
Ted O'Brien
 
Julia Banks
 
Amanda Stoker
 
Ann Sudmalis
 
Andrew Wallace
 
Russell Broadbent
 
Karen Andrews
 
Trent Zimmerman
 
Jim Molan
 
Ian Goodenough
 
Craig Kelly
 
Steve Irons
 
Sussan Ley
 
Melissa Price
 
 
 
Lucy Gichuhi
 
 
 
Jane Hume
 
 
 
Richard Colbeck
 
 
 
Scott Ryan
 
 
 
Anne Ruston
 
 
 
Linda Reynolds
 
 
 
Ian Macdonald
 
 
 
Slade Brockman
 
 
 
Jonathan Duniam*
 
 
 
Warren Entsch
 
 
 
Tony Smith
 
 
 
Conflicting reports attribute Jonathan Duniam to voting for either Turnbull or Dutton.
The Final Tally Malcom Turnbull retained his role as Prime Minister 48 to Peter Dutton 35
As far as spills are concerned this was close, and out of it comes a clear picture there is a lot of disunity in the Federal Coalition party room backed by fear of what happened in Longman in the By-Election, the NEG backflip with escalating power prices, the lack of leadership in the Great Drought and the crisis affecting farmers along the Eastern side of Australia, immigration still out of control to the tune a population equal to Hobart each year since the GFC.
The fallout continues with nine ministers, including four members of Cabinet Peter Dutton Home Affairs Minister, Health Minister Greg Hunt, Human Services Minister Michael Keenan Minister and Trade Minister Steve Ciobo, The Assistant Minister to the PM, James McGrath, is among those on the list, along with Assistant Minister to the Treasurer, Michael Sukkar; Minister for Law Enforcement and Cyber Security, Angus Taylor; Assistant Minister for Science, Jobs and Innovation Zed Seselja and Senator Concetta Fierravanti-Wells, Minister for International Development and the Pacific.
Malcolm Turnbull after yesterday's vote on the Liberal Party leadership has only accepted the resignations of two ministers.
Challenger Peter Dutton is expected to make another attempt to seize the leadership, possibly as early as tomorrow.
There are also reports some MPs are threatening to quit their seats or move to the crossbench if Dutton becomes Liberal Party leader.
Sounds confusing, it is when politics when it is in disarray, like a move that can't be seen clearly with the pieces not where they should be, hindsight if only we saw that play is echoed in the chambers.
The electorate as we saw in the article "Analysis: Federal Seat of Longman the silent voters who don't vote meaningfully " are just plain and simply tired of elections that do not produce the results the electorate wants, so they stop voting.
Now another claim is that Peter Dutton may not be serious about a challenge, that all this was nothing more then a trojan horse to test the waters on just how unpopular Malcolm turnbull is and for Tony Abbott to rescue the party from oblivion and return it back to traditional conservative values, directions and policies.
After all, all the electorate wants is cheaper, sustainable and reliable power, for business to grow, stem immigration, build infrastructure and  fix the plight of farmers so we keep out food basket in full production.
Watch this space if the latter happens expect another full blown election as early as October this year with new rejuvination, new vigour, policies and new faces.  A week is a long time in politics and no leader wants to wait a week to find out how it all plays out.