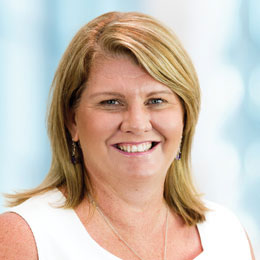 Simone Wilson Member for Pumicestone Monthly Chat plus No Nuclear on Bribie on 101.5 2018-08-27
Today Simone Wilson discusses the just past Senior's Week
Coming up in November two big events on the Calendar White Ribbon Day events – Community and Wellbeing Day – 7 Nov and RAV18 25 Nov
as well as the highly prized Art Shows in electorate in 2018 with a promise of more great things in 2019
Bribie Island, Nuclear Power
Mrs WILSON (Pumicestone—LNP) (7.00 pm): My attention has been drawn to a petition currently before the Queensland parliament that has some mischievous bearing on Bribie Island in my electorate of Pumicestone. This petition, titled 'Nuclear power plant on Bribie Island', has been sponsored by none other than the member for Morayfield, Mark Ryan.
The most contemptible rumours and mistruths will be believed by some people unless they are corrected, so let me correct this rumour and mistruth once and for all. The LNP will never allow a nuclear power plant to be built on Bribie Island, full stop. It is revealing that this petition calls on the Queensland Labor government to 'stand up to the LNP and say no to a nuclear power plant on Bribie Island'. The Palaszczuk government need not waste their time nor breath. I have just stated unequivocally that the LNP would never allow a nuclear power plant to be built on Bribie Island. Did members hear that? We would never allow it. The rumour is now dispelled, the truth is clear, and there can be no mistaking the LNP's position from this point forward.
Those circulating the rumours of nuclear power on Bribie Island have used as the basis of their claims a very outdated study that was undertaken way back in 2007 by the left-wing Australia Institute. That outdated study named Bribie Island among 17 other potential sites across Australia. To even include Bribie Island in this study is, in my view and the view of many others, just plain stupidity.
Last time I looked there were 515 signatories to this petition. That is 515 people who have been led to believe that there is some validity to the wording of this petition. There is not, and there never has been, any validity to these claims. This is nothing but an ill-informed, alarmist petition with absolutely no basis. It is not okay for the member for Morayfield, who is also the police minister, to knowingly put his name behind a baseless rumour whose sole purpose is to frighten people in their beds. I will be watching very closely to see what response the Labor government will issue to this petition. Let me be clear: it needs to dispel this rumour, as I have today, once and for all.
The member for Morayfield's involvement in this petition is yet another example of the contempt this Labor government has for the people of Pumicestone, who, quite frankly, deserve much better than the rubbish we have been served by Labor over the past three years.