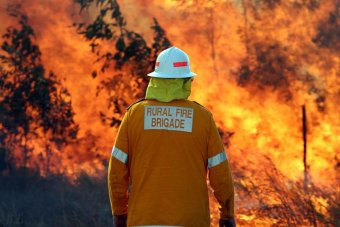 Queenslanders urged to keep up-to-date as bushfire threat flares
Fire and Emergency Services Minister Craig Crawford today (Friday) urged residents to stay informed as Queensland Fire and Emergency Services (QFES) warned of an increased fire threat for the next three days.
Mr Crawford reminded residents of the role they can play as "our dedicated QFES staff and volunteers continue with their hard work to keep communities safe".
"Our crews are doing a wonderful job but unfortunately that job isn't over – with weather forecasts suggesting a heightened risk not only for today but over the weekend," Mr Crawford said.
"QFES reports firefighters have responded to more than 1000 fires since August 15 across the State – and they are bracing for another busy period.
"Residents need to remain up-to-date on these conditions – with the work they can undertake in urban or semi-rural areas just as important as the efforts of major landholders or QFES' partner agencies in reducing bushfire threats.
"These measures can include clearing leaves, twigs, bark and debris from roofs and gutters, and trimming low-lying branches around the home or yard.
"All of these actions, no matter how small they may seem, can make a big difference in an emergency."
Mr Crawford also urged motorists to remain alert when driving near emergencies such as bushfires.
"I'm asking drivers to slow-down if they see emergency vehicles – not only for their own safety, but for the well-being of the hard-working crews responding to any incidents," Mr Crawford said.
People are being urged to report fires to Triple Zero (000).
KEEP UP-TO-DATE BY:
Following QFES on Facebook (@QldFireandRescueService) and Twitter (@QldFES)
Staying tuned to your local radio station
FURTHER INFORMATION: