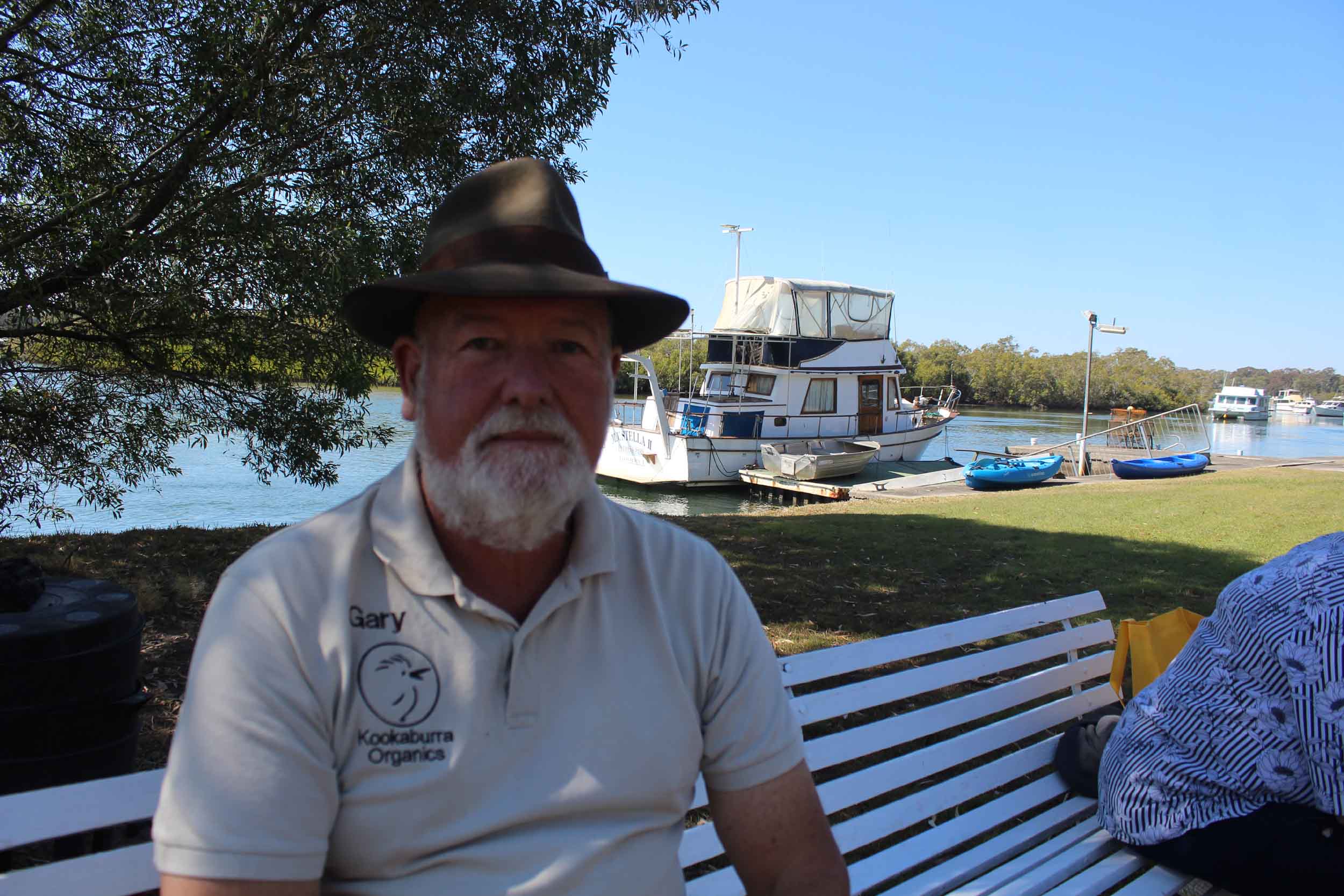 One On One With Gary Hands of Kookaburra Organics on 101.5 2018-08-15
One on One with Gary Hands of Kookaburra Organics, who has been passionate about sustainable and natural garden techniques with out the use of chemicals nearly all his life and the good thing is it doesnt need to cost the earth nor does it require large tracts of land to implement.
He has inspired with the innovations people seem to make happen with next to no space and produce a lot of food.
These days education and outdoor classes with live gardens attendees can see a garden grow with all the natural old fashioned way of growing food.
Companion plants is highlighted as essential to great gardens to minimize pests and assist growth.
Best way to get Gary's attention is jump on line at https://www.kookaburraorganics.com/  or you can follow them on facebook at https://www.facebook.com/kookaburraorganics/
Gary says he travels right around Australia to educate and has even been across the ditch to New Zealand.
Kookaburra Organics is a leading provider of sustainable and practical workshops and courses in South East Queensland and Northern New South Wales.
We conduct a range of hands-on workshops. We will provide you with the right skills and knowledge to be a self-sufficient food grower.
We will provide you with organic and sustainable practices utilizing simple solutions to assist you in maintaining a year round food supply that will not cost you the EARTH!
Our courses cover a number of topics:
Organic Food Growing, Food Preserving/Canning, Pasta Making, Beekeeping, Sourdough Bread, Fermenting, Food Foraging, Composting/Soil Making.
Cheese Making, Worm farming, No-Dig Gardening, Moon Planting, Natural Pest Control, Food Survival Plants, Seed Saving, Biodynamic farming & Small Space Gardening
At Kookaburra Organics we are a team of passionate presenters who regularly speak at Food Lifestyle events, Garden Clubs and Expo's such as the Buderim Ginger Flower and Food Festival.
We also provide private consulting services for food growing and conduct Corporate Team Building/Motivation workshops.
If you are keen to grow your own veggies, join us at one of our workshops soon.
Our Kitchen Garden Workshops are conducted monthly.
We take group bookings for all courses including Beekeeping.
We conduct private food tours visiting real farmgate producers, not seen on the regular food trails.