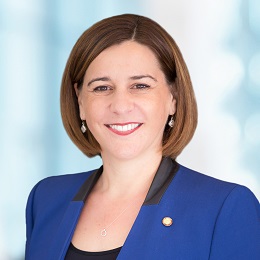 Long way to go in Queensland fire season: Deb Frecklington
LNP Leader and Member for Nanango Deb Frecklington thanked her local and rural firefighters for protecting the South Burnett and Somerset regions from recent bushfires.
"Our firefighters worked incredibly hard over the last week and have done a wonderful job protecting our local communities," Ms Frecklington said.
"Unfortunately their job isn't over with the bushfire season only just beginning. 
"I urge everyone to remain vigilant over the next few months and prepare their houses and backyards in case of an emergency.
"It could be as simple as clearing leaves, twigs, bark and debris from roofs and gutters, and trimming low-lying branches around the home or yard.
"It's also vital people have a Bushfire Survival Plan, outlining what actions they will take to protect their family and property if a fire threatens."