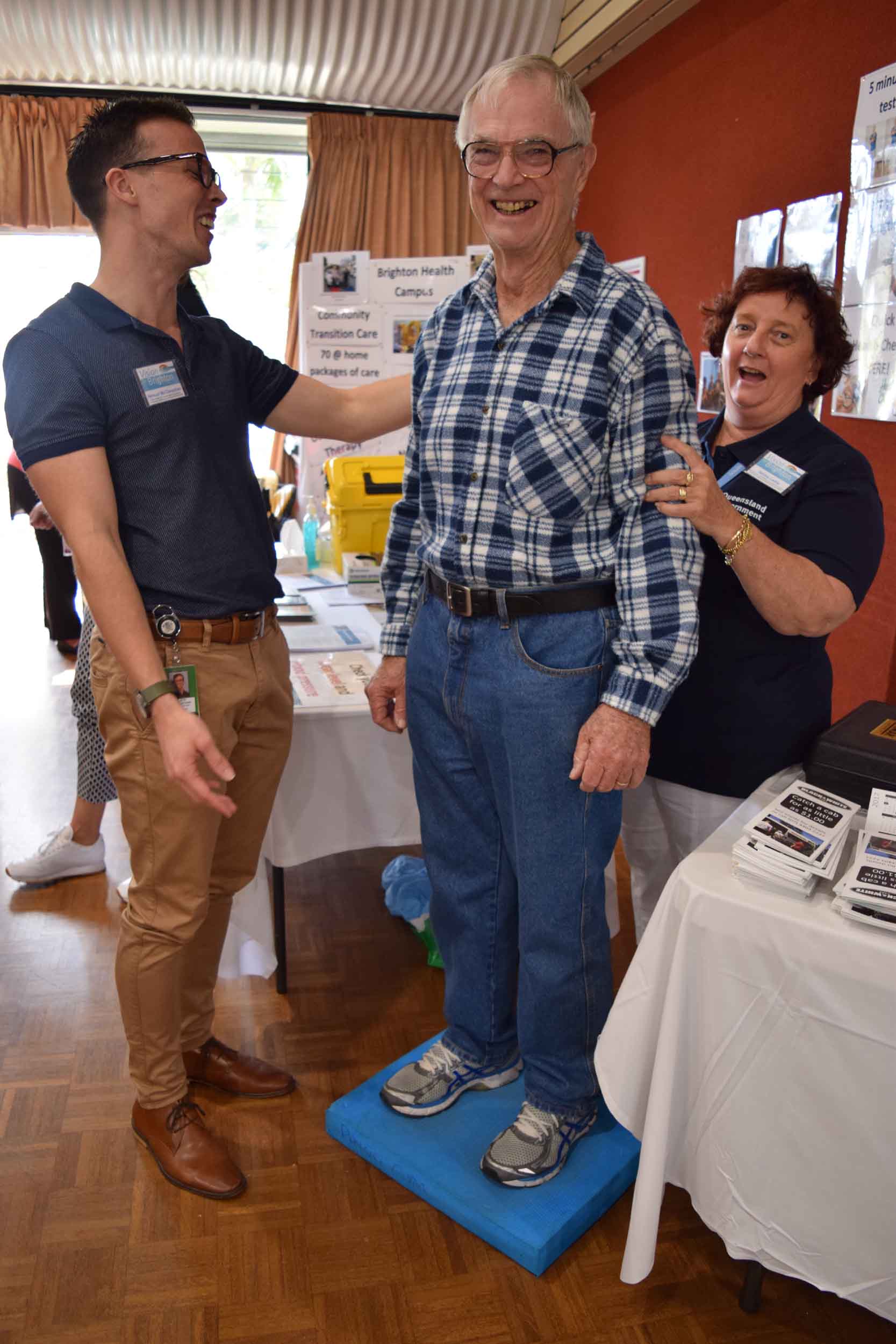 Healthy Ageing Expo takes centre stage at Brighton during Seniors Week
North Brisbane's biggest and best Healthy Ageing Expo is supporting people to live and age well as part of Seniors Week.
 
Community and Oral Health Executive Director Tami Photinos said the third annual Brighton Healthy Ageing Expo was expected to draw in thousands of people of all ages and backgrounds from across the Moreton Bay and North Brisbane area.
 
"We are encouraging as many people as possible to take full advantage of the activities on offer, from Tai Chi to a Heart Foundation walking group, to hearing and blood pressure checks and gardening workshops, to fun social games and activities," Ms Photinos said.
 
"The Expo is all about helping people live the best life they can as they grow older. By bringing the community and health service providers together in one place, we hope we are inspiring people to make good choices about their own health."  
 
As part of the Expo, around 50 different health organisations and community groups will be on hand to offer free health checks, and important health information for people interested in ways to age well and remain active, physically, mentally and socially.
 
"Rarely do so many health organisations come together to help people stay active, healthy and engaged as we age," Ms Photinos said.
 
"Visitors will gain a great deal of information and guidance on preventing falls, managing wounds, infections, continence, dental hygiene, advanced care planning and nutrition, as well as seeing the latest Allied Health aids to support independence."
 
The Expo will include the opening of a new Wellbeing Garden at the Brighton Health Campus.  
 
The garden will support residents, patients and their carers to more easily access the waterfront and healing nature of the ocean. This has created another added benefit of the community and specifically young families being part of the campus in the café and fenced children's play area, reflecting important intergenerational benefits.  
 
"The garden was funded and supported by many people and organisations across the local community, involving Sandbag Incorporated through the Skilling Queenslanders for Work program," Ms Photinos said.  
 
"The project gave 15 local people some invaluable employable skills while undertaking on-the-job training and experience. It also provides a great area for our patients and residents to enjoy the beautiful foreshore."
 
Expo exhibitors include Brisbane North PHN, Diabetes Queensland, Queensland Heart Foundation, Carer's Queensland, Hearing Australia, Alzheimer's Australia, BallyCara and Sandgate and Districts Men's Shed.
 
The Expo will be held on Friday, 24 August from 9.00 am – 1.00 pm, 449 Hornibrook Highway, Brighton Health Campus, Brighton.