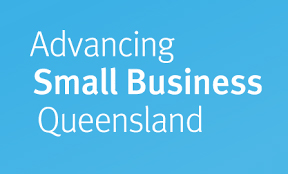 Government grants set entrepreneurs on the path to business success
Bright sparks across Queensland have received a share in almost $1 million in Palaszczuk Government grants funding to help their businesses get off to the best possible start.
Minister for Employment and Small Business and Minister for Training and Skills Development Shannon Fentiman said grant recipients ranged from the seller of pre-loved wedding dresses to the creator of an app that will find drivers a carpark.
"The great ideas that Queenslanders are coming up with to create their own employment opportunities never cease to amaze me," she said.
"From sending hampers of Queensland products to China to landscaping and floral design, our creativity and hard work are a testament to us.
"And now I can announce that 237 businesses will receive Small Business Entrepreneur Grants Program of up to $5,000 in matched funding so they can engage a consultant, advisor or business coach to help them establish and develop their business.
"All up, we have committed more than $840,000 in this round because I know how important it is to get professional advice and support in those critical early stages of establishing and how essential they are to business success."
Ms Fentiman said Queensland's hundreds of thousands of small businesses were an essential part of the Queensland economy.
"And the Palaszczuk Government is committed to ensuring that all these business have access to the support they need to start, grow and thrive," she said.
"We know that a strong small business sector means a growing economy that delivers even more jobs for Queensland, that creates stronger communities, and promotes regional growth."
The entrepreneurial grants program received more than 400 applications during round three with the successful applicants demonstrating some new ideas to fill gaps in the market.
"Only Dream Dresses is an online marketplace listing pre-loved wedding dresses, Park at Mine is a platform to link car park spaces to people and Life Sorted is a cloud-based family organisation app," Ms Fentiman said.
"These innovative and unique business ideas will all receive a boost through professional advice to allow their business to gain a head start on a successful future."
For further information about the program go to www.business.qld.gov.au/entrepreneur