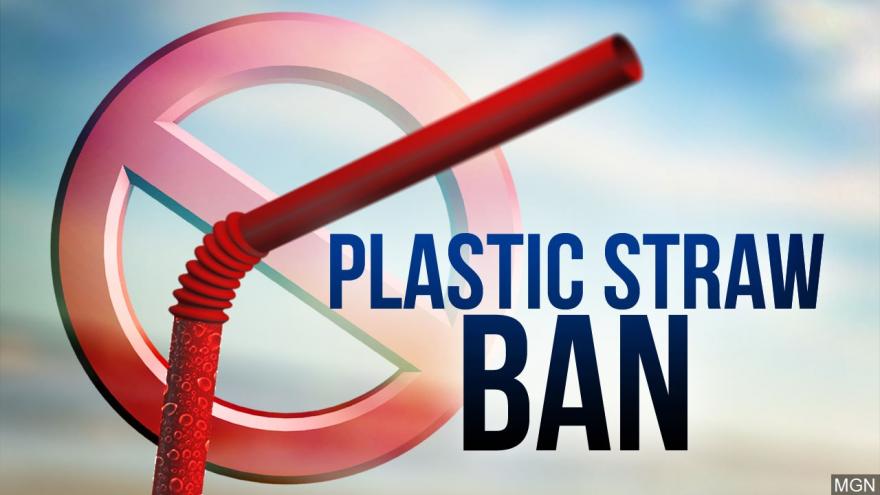 Final straw for Moreton Bay as plastic straw ban kicks in
Australia's third largest council, Moreton Bay Regional Council, has ditched the plastic straw.
After becoming the first council in South East Queensland to make the pledge to phase out single-use plastic straws, Economic Development and Tourism Spokesperson Councillor Peter Flannery said Moreton Bay had now removed plastic straws at council-operated venues and events.
"It's a simple measure, which will hopefully make a huge difference on the overall amount of non-biodegradable plastics ending up in landfill or in our waterways," Cr Flannery said.
Patrons will no longer be given single-use plastic straws at facilities like the Morayfield Sport and Events Centre or Redcliffe Cultural Centre.
"Additionally, the region's major events provider [Moreton Bay Region Industry and Tourism] will require market and food vendors to comply with the region's new direction on single-use plastic straws beginning with the next major event, Moreton Kids Festival in October.
"Our name is a nod to one of the country's most important coastal resources: Moreton Bay, and we have a responsibility to make sure rubbish like single-use straws doesn't end up harming local marine life.
Cr Flannery said council would now encourage local sporting and community groups to join the cause, and we hope the move would also inspire local businesses to follow suit.
"Already a number of businesses and cafes in Moreton Bay are taking up the push for greater sustainability through re-usable cups and biodegradable cutlery, and I hope this move encourages them to also ditch the single-use plastic straw from their menus."