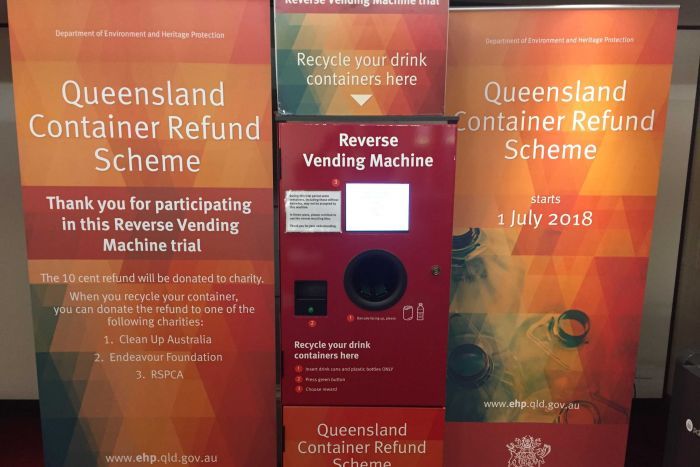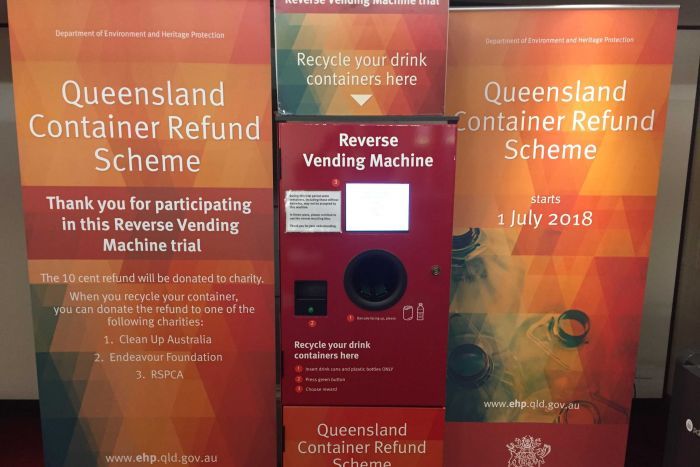 Change is coming with Queensland's Container Refund Scheme
Queensland's Container Refund Scheme initiative is moving full steam ahead and Queenslanders will be able to get a refund for recycling their drink containers in exactly three months from today.
Minister for Environment Leeanne Enoch said Queenslanders will be able to get 10 cents back for recycling eligible containers at a range of outlets across Queensland from November 1.
"The Container Refund Scheme will encourage recycling while also reducing the amount of plastic we see in the environment," Ms Enoch said.
"There will be a range of different type of refund point options such as permanent depot-style points, bag drops and reverse vending machines.
"Some container refund points will be mobile and use the 'pop up' concept to ensure the reach of our scheme extends into regional and remote areas.
"By providing a range of convenient and accessible refund point solutions more Queenslanders will be able to participate in and benefit from the scheme."
Ms Enoch said the company appointed to run the Container Refund Scheme, not-for-profit group Container Exchange (CoEx), was moving ahead to implement the 230 refund points by November 1.
"There has also been strong interest from community groups about participating as donation points," Ms Enoch said.
"These donations points will allow Queenslanders to donate their containers to a charity, community group or school, allowing these groups to get the 10-cent refund.
"Mobile collection points provide a perfect solution for these groups, and for them, it could be as simple as setting-up a temporary collection point at the local football game on a Sunday to collect the empty drink containers.
"This will allow our vital charities and community groups to be able to raise money for their projects and programs."
Appointed by the Palaszczuk Government in 2017 to operate the scheme, CoEx is establishing the container refund point network across Queensland.
Alby Taylor, Acting Chair of Container Exchange, said there was a great opportunity for community groups and sporting clubs to register as a part of the scheme and receive the refund amount as a donation to their organisation.
"As we approach the commencement date, the community will see the options available to them to be able to benefit from the Container Refund Scheme," Mr Taylor said.
"We are currently touring the state, in conjunction with Boomerang Alliance, holding community forums in various towns, to educate Queenslanders about the scheme. 
"So far our forums have attracted nearly 1000 registrations." 
Boomerang Alliance Queensland Manager Toby Hutcheon said the forums would run until early October.
"These forums are geared towards educating groups about how they can reap the financial benefits of the container refund scheme to support the great work they do in the community," he said.
"I encourage anyone who is looking to raise money for their group, sporting club or charity to attend one of the forums."
Roadshow dates and locations are available here: http://containerexchange.com.au/community/.
People can also call CoEx on 13 42 42 for more information.
More information about the Container Refund Scheme is available here: https://www.qld.gov.au/environment/pollution/management/waste/container-refund.