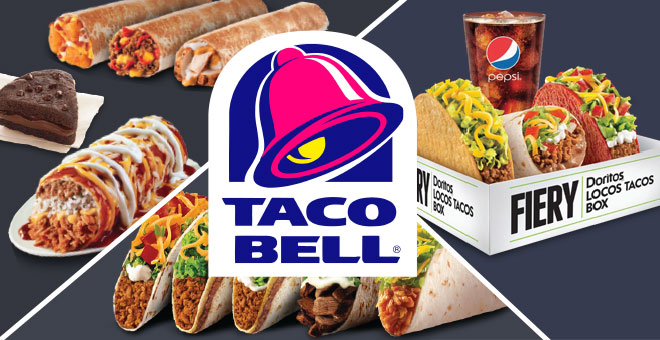 Sizzling hot tacos any one as Taco Bell eyes Morayfield
A surge in interest in South East Queensland for fast food extends to the potential of at least five new Taco Bell fast food outlets opening by the end of next year.
It all started with the first freestanding Queensland Taco Bell store at Annerley last November and since then the building applications have come thick and fast.
Now an outlet has been approved for Flinders Parade, North Lakes, while another appears to have been approved along Settlement Rd, Keperra.
It was earlier this year, that documents were lodged with the Moreton Bay Regional Council for the redevelopment of an existing retail site on Morayfield Rd, Morayfield which included a new fast-food restaurant.
Speculation is that this could include a new Taco Bell store there or an alternative depending on negotiations, in Caboolture.
Taco Bell has a online presence with menu's and locations at https://www.tacobell.com.au/, and follow their journey on facebook at Taco Bell Australia.
Taco bell is an American chain of fast food restaurants based out of Irvine, California and a subsidiary of Yum! Brands, Inc. The restaurants serve a variety of Tex-Mex foods that include tacos, burritos, quesadillas, nachos, novelty and specialty items, and a variety of "value menu" items.
Yum! Brands, Inc operates the brands Taco Bell, KFC, Pizza Hut, and WingStreet worldwide,
As of 2018, Taco Bell serves more than 2 billion customers each year at 7,000 restaurants, more than 80 percent of which are owned and operated by independent franchisees and licensees.
Taco Bell was founded by Glen Bell, an entrepreneur who first opened a hot dog stand called Bell's Drive-In in San Bernardino, California in 1948. Bell watched long lines of customers at a Mexican restaurant called the Mitla Cafe, located across the street, which became famous among residents for its hard-shelled tacos. Bell attempted to reverse-engineer the recipe, and eventually the owners allowed him to see how the tacos were made. He took what he had learned and opened a new stand under the name of Taco-Tia in late 1951 or early 1952, which sold tacos.
Eventually over the years, Bell owned and operated a number of El Taco restaurants in southern California. Bell would sell the El Tacos to his partner and built the first Taco Bell in Downey in 1962. The first Taco Bell franchise opened in Torrance in 1964, and by 1967, the company was growing rapidly, opening its 100th restaurant in the same year.
PepsiCo purchased Taco Bell in 1978, and later spun off its restaurants division as Tricon Global Restaurants, which later changed its name to Yum! Brands.