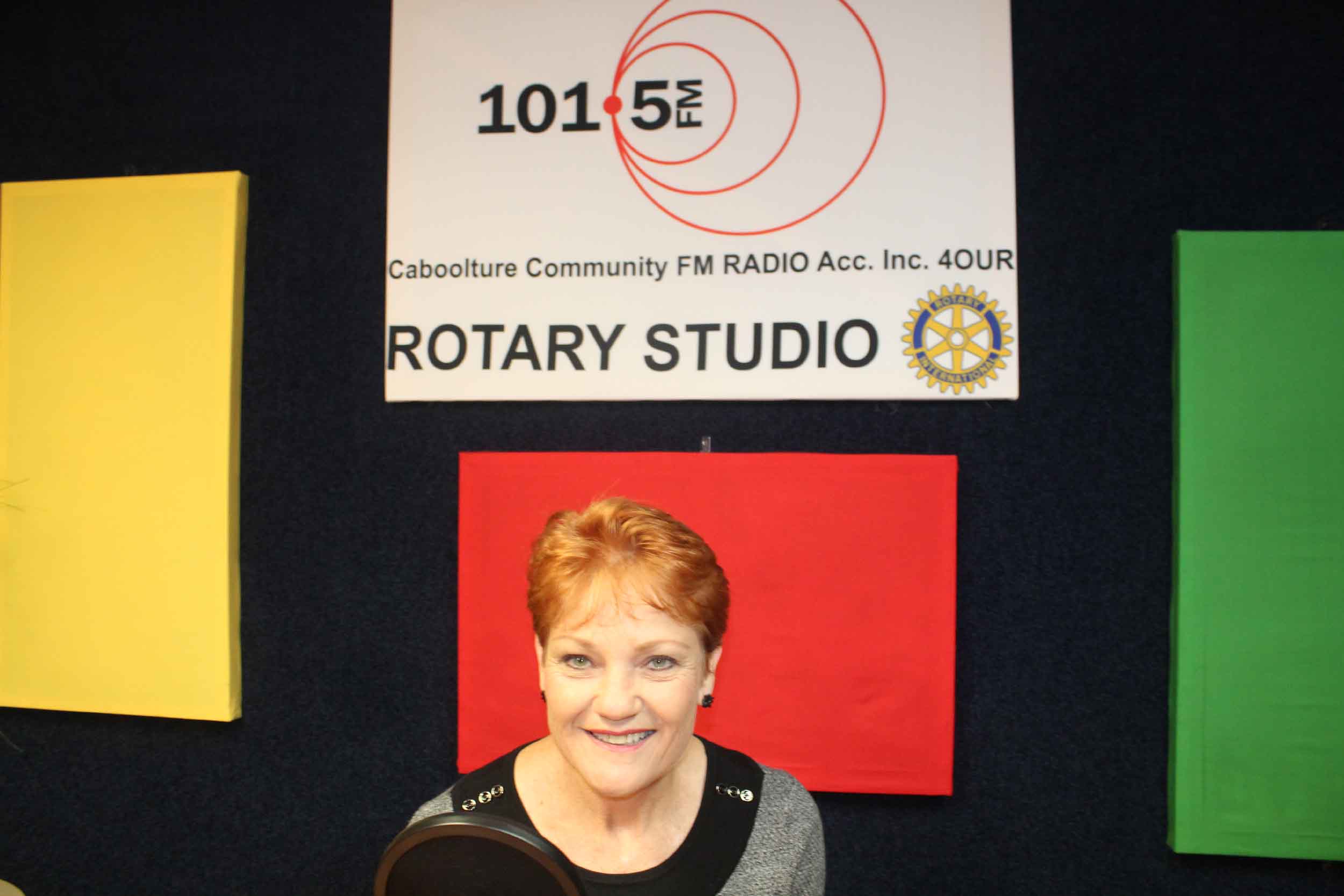 Senator Pauline Hanson on the Record at 101.5 2018-07-05
Senator Pauline Hanson visited the Studios of 101.5 Caboolture for a one on one chat about the federal by election in the seat of Longman.
The seat has been described as an emerging bell weather seat with a margin of 0.79% on the last federal election in favour of the last member Susan Lamb.
The Polls are neck and neck with a very slight lead by the LNP 51 to ALP 49.
One Nation voters have been told to "put Labor last" and "put the LNP in front of Labor" at the federal by elections on July 28 as party leader Pauline Hanson intensifies her campaign in the swing seat of Longman, drawing voters to her call to cut immigration, get serious about electricity prices, stop the drugs cutting short the productive lives of so many young people.
Ultimately each voter has the pen and its their responsibility to vote wisely.
One Nation has now recommend other minor parties or independents but put the Liberal National Party
Senator Hanson is vowing to hit back at Labor over its attacks on her party and appears to have a message that resonates with Queensland voters, some of which have applauded her as she toured the main street of Caboolture.
Senator Pauline Hanson has been a very vocal advocate for Australians first and to look after our turf before dealing with anything else.
Meals on wheels in Caboolture for example are paying 5,500 dollars a month on electricity charges, 400 dollars a week on gas senator hanson says this impacts on community Life,
Illustrating high youth unemployment and drugs are huge issues that need be tackled long before the youth experience either head on in parenting and in schools as well as mentoring.
We also talked about the personal tax cuts passed by the 45th Parliament with The Senators vote in favour.
Senator Pauline Hanson says she is impressed with Mathew Stephen candidacy and says she has fully backed him to lead in Longman.
The One Nation office in Longman is at 29 King Street.