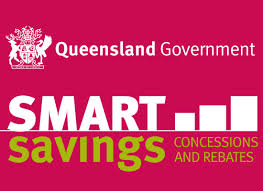 Electricity rebate scheme extended for local households and small businesses
Householders could earn up to $225 and small businesses up to $360 over three years with the three-month extension of Ergon's Easy Pay Rewards, said Chris Whiting MP
Eligible residents who sign up before the specified dates for e-billing, direct debit and bill smoothing from Ergon will receive a $75 per year rebate and small businesses will get $120 per year.
"This scheme has already been a great success and it shows the Palaszczuk Government's commitment to easing the cost of living on Queenslanders," said Chris Whiting.
"I know the cost of living is an issue for families and impacts on small business' capacity to create jobs.
"Our $2 billion Affordable Energy Plan will continue to tackle electricity costs.
"More than 53,000 Queensland households are reducing energy usage and bills with the energy efficient appliances we helped them buy with our rebates.
"Our means-tested, interest-free loans will help more Queensland families install solar systems.
"On top of all this every household is receiving $50 off their power bill this year, and next year, and our price cap guarantees that electricity prices will not rise above inflation for two years," said Chris Whiting.
The extension of Ergon's Easy Pay Rewards will allow customers who opt-in:
before 30 September 2018, to receive three annual payments;
after 30 September 2018, but before 1 April 2019, to receive two annual payments and
after 1 April 2019, but before 1 January 2020, to receive one annual payment.
"Electricity prices are falling in Queensland, unlike under the LNP when prices rose 43 per cent over three years,'' said Chris Whiting.
"Because Queenslanders own their assets, we are able to maintain downward pressure," he said.