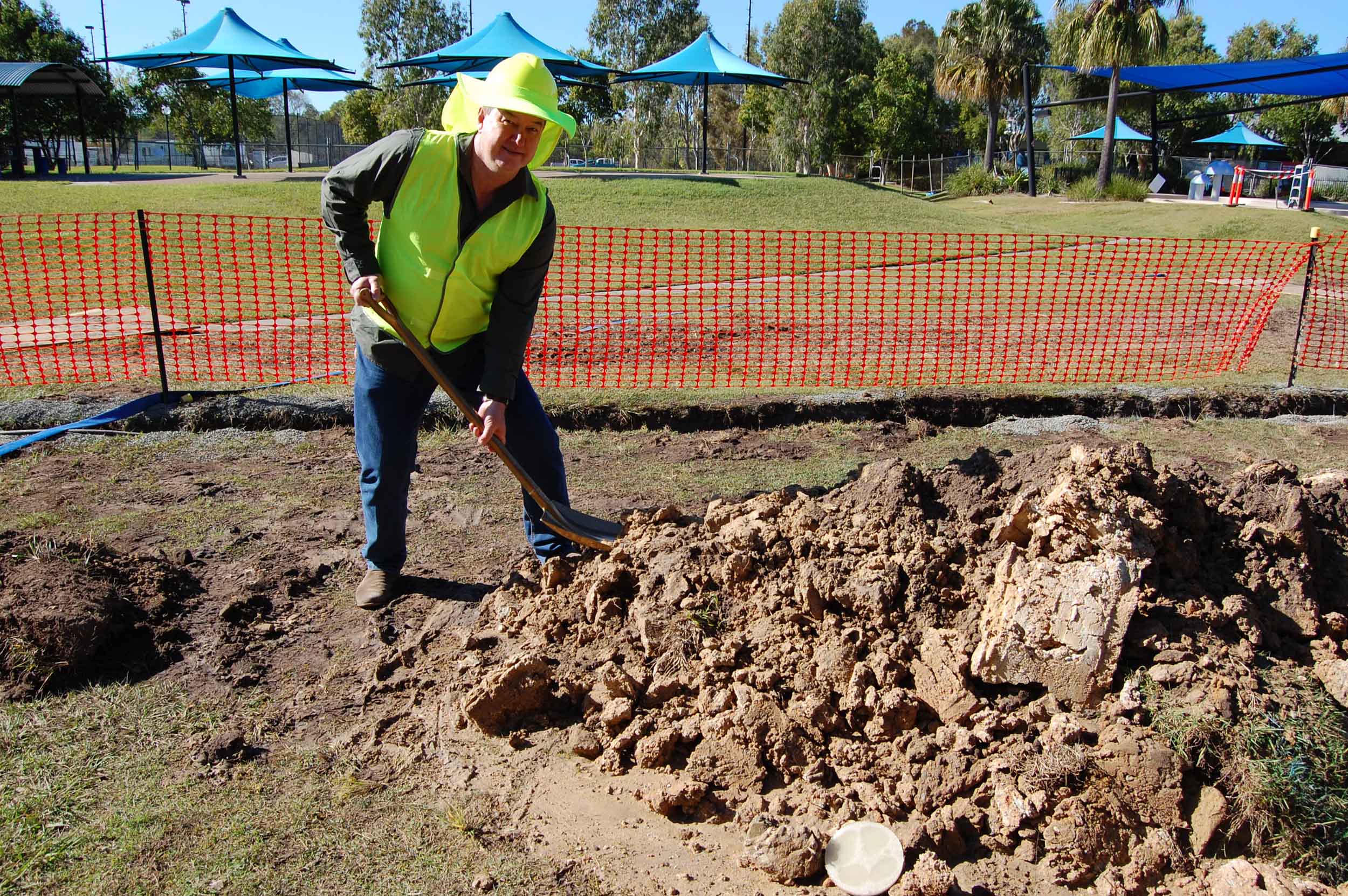 Construction begins on $5.4 mill CRALC upgrade
Moreton Bay Regional Council has commenced construction on the major $5.4 million Caboolture Regional Aquatic Centre (CRALC) upgrade at Burpengary.
Division 2 Councillor Peter Flannery joined contractors and construction crews on Friday June 22 to mark the official start of the works.
The multi-million dollar project will see a number of enhancements such as the replacement of pool plant infrastructure including air ventilation systems, ceilings and lighting, fire systems, maintenance work to the building structure and pool shells, and a fresh lick of paint for the popular swimming venue.
"This centre opened more than 17 years ago providing a great space for so many families and individuals to carry out their swimming activities," Cr Flannery said.
 "It is now time for the centre to receive plenty of TLC to ensure that it can continue to support the needs of our growing community for many years to come.
"This will mark the first major refurbishment of swimming facilities at CRALC."
During the construction the centre's gym, café, crèche, tennis courts and consulting rooms will remain open, however the pools will be closed to allow crews to install new equipment and undertake maintenance to the 25m and 50m pool shells and the Leisure pool. 
Council staff and the centre's operators are working with the pools' user groups on alternative arrangements so clubs and exercise groups can continue to operate throughout the year, and swimmers will be invited to make the most of other facilities in the region, including the Caboolture Pool.
Photo above : Cr Flannery welcomes start of works at CRALC.
Photo's Below : Leaf Building Group's Michael McGrath (far left) and Peter Fazackerley  join Cr Flannery for the start of works at Caboolture Regional Aquatic Centre.   & Cr Flannery welcomes start of works at CRALC.