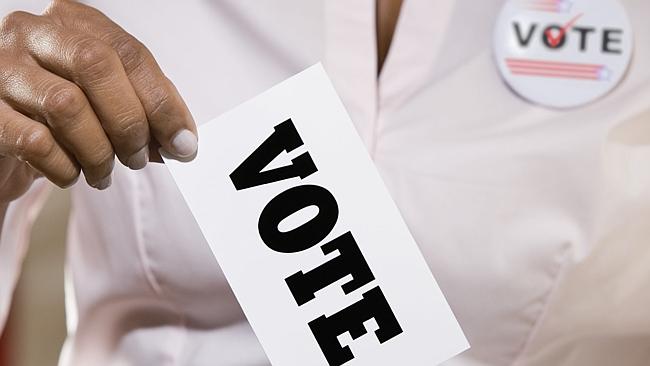 A reminder for Longman voters to vote Saturday if you have not done so already
The Australian Electoral Officer for Queensland, Thomas Ryan, is today reminding voters in the Division of Longman of the importance of voting in Saturday's by-election.
"I've written an open letter to by-election voters that appears in today's Courier Mail newspaper, urging them to remember that voting in Saturday's by-election is compulsory," Thomas Ryan said.
"Voting is a right and a responsibility for all Australian citizens.
Our high electoral participation levels are a testament to the health of our democracy and demonstrate the importance Australians place on having their say in who runs our nation.
"Traditionally by-elections are not as well attended as the federal election, so I would like to particularly urge voters to ensure they cast their vote this weekend.
At the 2016 federal election the percentage of eligible electors who cast a vote in the Division of Longman was 91.7%. Previous by-elections held in 2017 and 2018 in the electorates of Batman (Vic), Bennelong and New England (both NSW) had turnout averaging in the mid-80 per cent region.
"Casting a vote in the by-elections is not only the law, it is a fundamental right and responsibility of being an Australian citizen," Thomas Ryan said.
"Participation in Australia's democracy is a shared responsibility.
Voters themselves, candidates, political parties, the media and others involved in the democratic process all have a role to play.
The AEC is very conscious of our important role in raising awareness of electoral events and has endeavoured to communicate with all by-election voters regarding their right and responsibility to vote.
"The AEC has undertaken a range of public awareness activities for the by-election in Longman, including the availability of a comprehensive by-election website, delivery of an official guide to by-election households, a series of advertisements in local papers, distribution of media releases to local media, social media messages, targeted outreach to media and other third party engagement.
"We also provide a range of public enquiry channels for by-election questions including phone, email, web forms and social media.
"It is now up to voters on the electoral roll for the Division of Longman to turn up to their local polling place and have their say," Thomas Ryan said.
Early voting The number of votes cast at early voting centres so far (as of COB yesterday – one day to go) Longman: 29,008 Comparison to the same stage of the 2016FE Longman: 24,052
Postal vote applications (As of close of applications) Longman: 12,503
If you don't know if you're in a by-election division or not, go to www.aec.gov.au and check your enrolment or call us on 13 23 26.