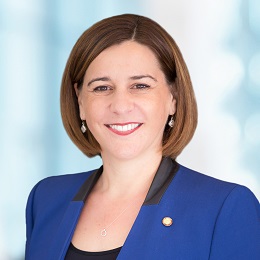 Somerset kids set to be cool under LNP plan: Deb Frecklington
Our kids and teachers have been suffering in hot classrooms for too long.
Kids are being sent home with heat exhaustion and are often unable to learn because it is simply too hot.
I know many of our P&C's have worked hard to fundraise for air-conditioning, but in many cases, there are just too many classrooms to get the full job done. And this means many kids miss out.
During summer, temperatures in classrooms across schools in my Electorate, from Kilcoy to Esk, often rise above 35 degrees and last year Queensland had its hottest year on record.
How can children possibly learn and teachers teach in these conditions.
The simple answer is they can't.
The LNP has a plan to keep kids and teachers cool by air-conditioning every state school classroom in Queensland.
We know our children learn better in cooler classrooms and this is all part of our plan to make our kids the smartest in the nation.
Our plan to air condition classrooms will lead to better student results and a more comfortable working environment for our teachers, teacher aides and Principals.
We want our kids to be the smartest in the nation, as well as the coolest.