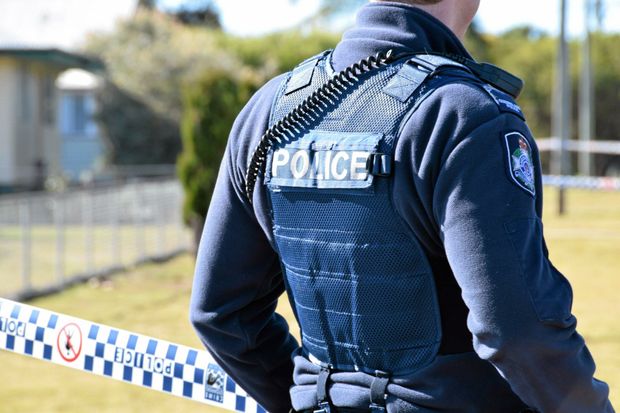 Moreton District officers and staff recognised at awards ceremony
Minister for Police and Minister for Corrective Services Mark Ryan and Assistant Commissioner Mike Condon congratulated officers and staff from the Moreton District who received medals, certificates and awards at a ceremony held at the Centenary Lakes Sports Club today.
The ceremony saw 65 officers and staff members recognised for their outstanding commitment to serve the Queensland community.
Assistant Commissioner Condon presented the Queensland Police Bravery Medal to Senior Constables Glen Ayoub and Cain Sims. Senior Constables Ayoub and Sims received this award for their actions in apprehending an offender with a rifle at Deception Bay in August 2016.
Sergeant Janine Feyaerts received the Royal Solomon Islands Police Force International Law Enforcement Co-operation Medal in recognition of service in the Solomon Islands as part of the Regional Assistance Mission.
Sergeant Feyaerts performed two years' service in the Solomon Islands during her time with Victorian Police.
Minister Ryan presented the national awards to officers, including the presentation of the National Medal and the National Police Service Medal.
The National Medal recognises 15 years of diligent service by members of Australian police forces, defence forces, and members of the ambulance and fire services. Clasps to the National Medal are awarded for a further period of 10 years' service.
Minister Ryan presented the National Medal to six officers.
An additional five officers were awarded with the National Medal 1st Clasp for 25 years of service.
Nine police officers were presented with the National Police Service Medal which acknowledges past and future commitment to ethical and diligent service.
The Queensland Police Service Medal was awarded to 18 officers and five staff members.
This award is approved by the Commissioner in recognition of diligent and ethical service by QPS employees after 10 years of full-time qualifying service.
An additional 21 officers and four staff members were awarded Queensland Police Service Medal Clasps.
Superintendent Michael Brady, Inspector John Hallam, Senior Sergeant Garth Peake, Sergeant Steve Jones, Senior Constable David O'Neill and Administration Officer Emma Hurst were presented their 35 year Queensland Police Service Medal Clasps.
Assistant Commissioner Condon presented Detective Inspector Robert Hytch and Senior Sergeant Mark Hasenkam with their 40 years' service clasps.
Detective Senior Constables Julie Heenan and Teigan Taylor were appointed as Detectives. Senior Constables Andy Carl and Carrie-Anne Hawkins were awarded Superintendent Certificates acknowledging their professionalism, efficient management and facilitation skills relating to the delivery of Active Armed Offender  training.
Constable Rebekah Conley received her Confirmation of Appointment.
Minister Ryan said the recipients were a credit to the Queensland Police Service.
"All recipients displayed a proven range of skills that highlight their courage and boundless dedication to public service and that gives the Queensland public continued confidence in their police service," the Miniser said.
Assistant Commissioner Condon said all award recipients exhibited professionalism and a strong commitment to the community.
"The recipients who received awards today are a reflection of the high calibre of QPS members," Assistant Commissioner Condon.
"They are a credit to the Queensland Police Service, to the community they serve, and to their family and friends."