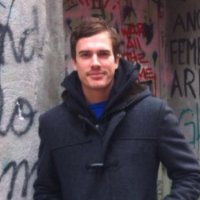 Daniel Lalor MS Queensland on 101.5 2018-06-28
80-year-old man riding 25kms to fight MS!
Terry Dennehy is not your average 80-year-old. He doesn't want a nice pair of socks or a Bunnings voucher for his 80th birthday. Instead this year he's celebrating the occasion by riding a massive 25kms to help people living with Multiple Sclerosis (MS).
MS Brissie to the Bay, Queensland's biggest charity bike ride, is back again this year – hoping to raise $1.3 Million to support Queenslanders living with MS.
Terry's inspiration is his wife, Annabelle, who was diagnosed with MS 18 years ago. He says he'll never forget the fear he felt in his heart when they heard the words, "You have MS".
MS impacts more young people in Australia than any other chronic, progressive neurological disease. On average more than 10 Australians are diagnosed with MS every week.  The average age of diagnosis is just 30 years old and three out of four people diagnosed are women. More than 25,600 Australians have MS, including 3,700 Queenslanders. With no known cause or cure and symptoms varying significantly between those diagnosed, MS is often thought of as an invisible condition.
Since diagnosis, Annabelle and Terry have sought to learn as much as they can about MS and Annabelle's prognosis. Although not as physically-impaired as many people with MS, it has become increasingly difficult for Annabelle to walk and enjoy the freedom of movement she once took for granted. She's had to give up her beloved hiking but refuses to let that slow her down and has taken up kayaking saying, "What my legs can't do my arms can!"
Terry decided to take their mission one step further and raise funds to support MS Queensland to conduct more research into this devastating disease.
"I looked for some way I could help Annabelle and all her fellow MS sufferers. This year I am celebrating my 80th birthday and because I am in reasonable health I want to go out and ride to help those less fortunate. The old bloke has enough left in his legs to do the 25km ride and I would urge others to have a go too. After all my bike is 30 years old which is older than a lot of the riders!"
The MS Brissie to the Bay bike ride celebrates its' 28th birthday this year and there's fun for everyone! From children and families, tandem bike riders, social riders to lycra-loving avid cyclists – there's a course for all to enjoy. There's a family friendly 10km around the Brisbane Riverside, the scenic 25km ride to Balmoral, the 50km to Wynnum and the 100km ride to Wellington Point and Cleveland.
Annabelle will be joining Terry on the day, as the official 25km distance starter of 'Annabelle's Allstars' as she is grateful for the support of the Brissie to the Bay community.  "MS Queensland has been a constant source of information and support for me over the years and I have taken part in quite a lot of workshops and physiotherapy sessions provided by them. It's always good to feel you are not alone in this battle!"
The annual event is Brisbane's biggest and best charity bike ride. This year the event will be on Sunday, June 17 with over 5,500 cyclists expected.  Joining them will be MS Brissie to the Bay Ambassador Katie Mattin from Nova 106.9FM. Katie has been living with MS for nine years following diagnosis at just 25 years of age. She signed on as an ambassador in the hope of helping others who are living with MS to find their strength and courage. 
With limited government funding, MS Queensland relies heavily on the support of individuals get involved and help raise much-needed funding to provide vital services across Queensland and help search for a cure.
Sign up to ride in the MS Brissie to the Bay or donate to MS Queensland at www.brissietothebay.com.au
Calendar event:
What:                      MS Brissie to the Bay bike ride
When:                     Sunday 17 June 2018, from 5:30am – 2pm
Where:                   Musgrave Park – Cordelia Street, South Brisbane Q 4101
Who:                        Bike riders of all ages and abilities
Why:                                        Cycling is a fun way to improve your health, keep motivated through the cooler months and help raise vital funds for support services, leading edge research and treatments for people living with MS. This year the event aims to raise a sensational $1.3 million.  
How:                        You can join the challenge by riding one of our tailored distances; 10km, 25km 50km or 100km. Register or donate at www.brissietothebay.com.au