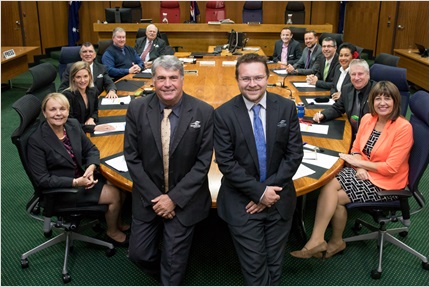 Cr Darren Grimwade on 101.5 2018-06-04
Today Cr Darren Grimwade discusses the 2018-2019 Moreton Bay Regional Council Budget
Cr Grimwade says its a budget that is fiscally responsible with a $106 operational surplus which will reinvested directly back to the community vital infrastructure and also for a contingency backup fund when needed such as natural disasters.
To achieve this the Council rates will go up by 2.89 % or 85 cents extra per week in line with the CPI and this time the budget is now valued at a record $622 million dollars
The Budget was adopted during a special meeting on Friday.
The council has committed to spending $109 million on major road and infrastructure maintenance, $51.2 million into local parks and playgrounds and $38.9 million into sport and recreation precincts.
$5 million would be used to build a new transfer station at the Dakabin Waste Management site.
$3.7 million for new landfill cells at Bunya and $425,000 for upgrades to the Caboolture Waste Management Facility.
Budget highlights
■ $6.1 million regional soccer precinct at Burpengary
■ $6 million upgrade for Caboolture Regional Aquatic and Leisure Centre
■ $5.5 million Nathan Rd Sports Complex, Rothwell
■ $3 million Samford Parklands
■ $5 million for a new transfer station at the Dakabin Waste Management site
■ $8 million on stage two works at Old North Rd, in Warner from Kremzo Rd to Everest St
■ $3.28 milllion on resurfacing roads on Bribie Island
■ $90,000 funding pool for works at SES depots