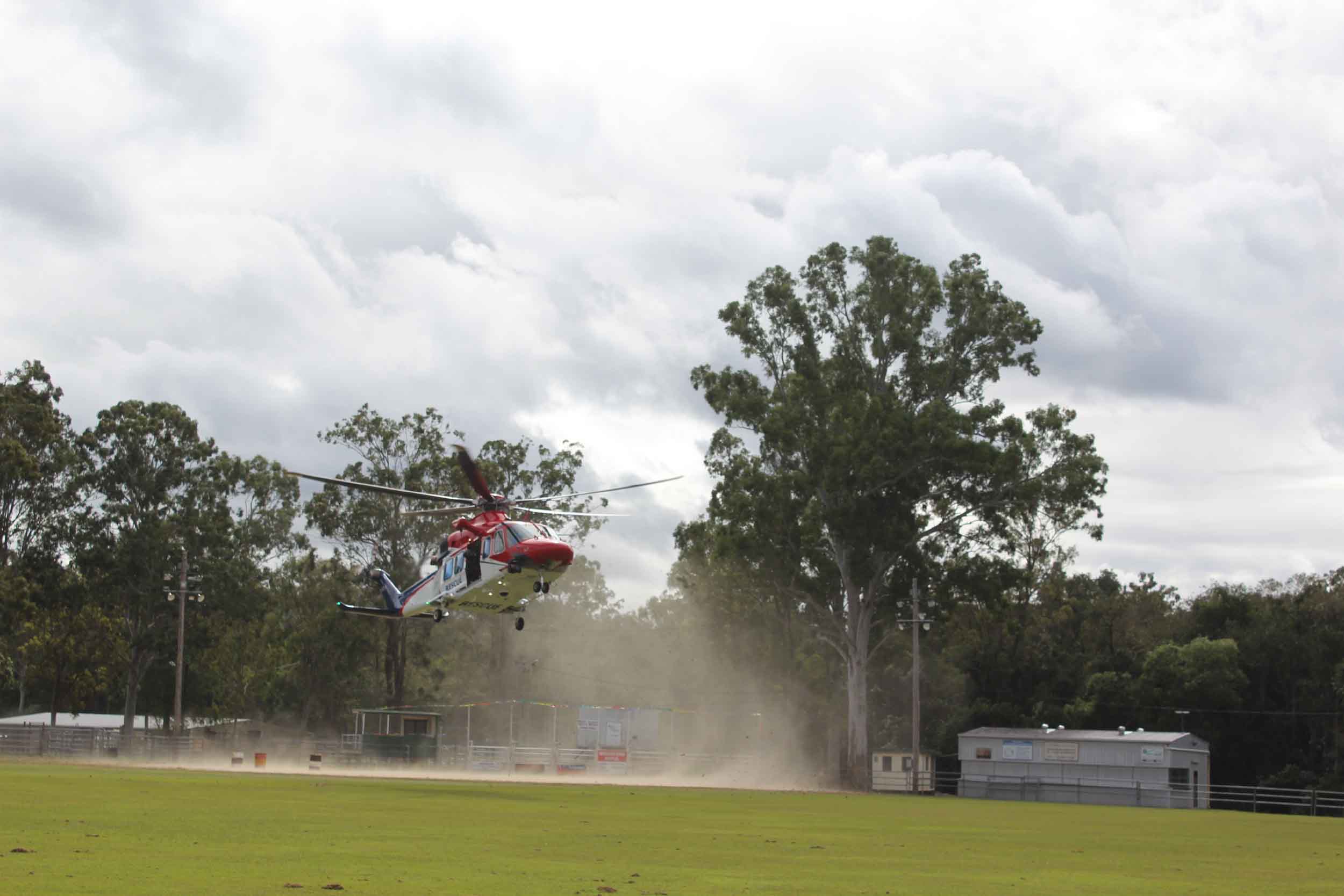 The Woodford Emergency Expo kick starts a community to be informed and safe
Beginning early morning on Sunday, various crews and organisations converged on the Woodford Showgrounds to showcase and  share emergency information, awareness and getting together to keep everyone safe at the Woodford Emergency Services Expo under threatening storm clouds with the Sun winning the day.
A well attended event and it was not long before more crews arrived along with the food vans making their way to setup, time passed quickly that at 10:30 the site briefing happened with awareness of who is here, and safety first to every one attending.
From Queensland Police, Rural Fire Services, SES, Queensland Ambulance Service, Crime Stoppers and Traffic Response Units all often are coordinated to work together effectively to obtain a quick result.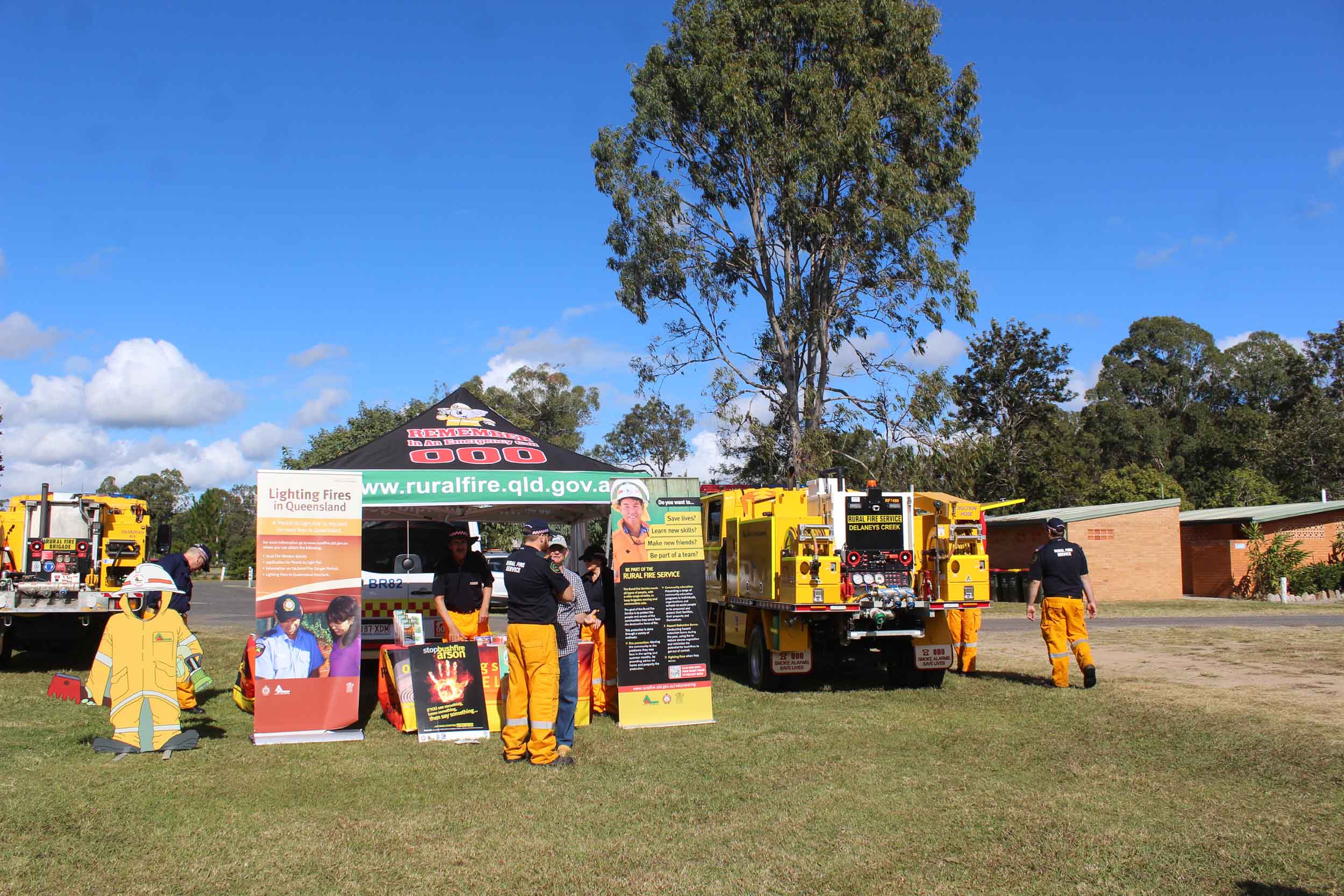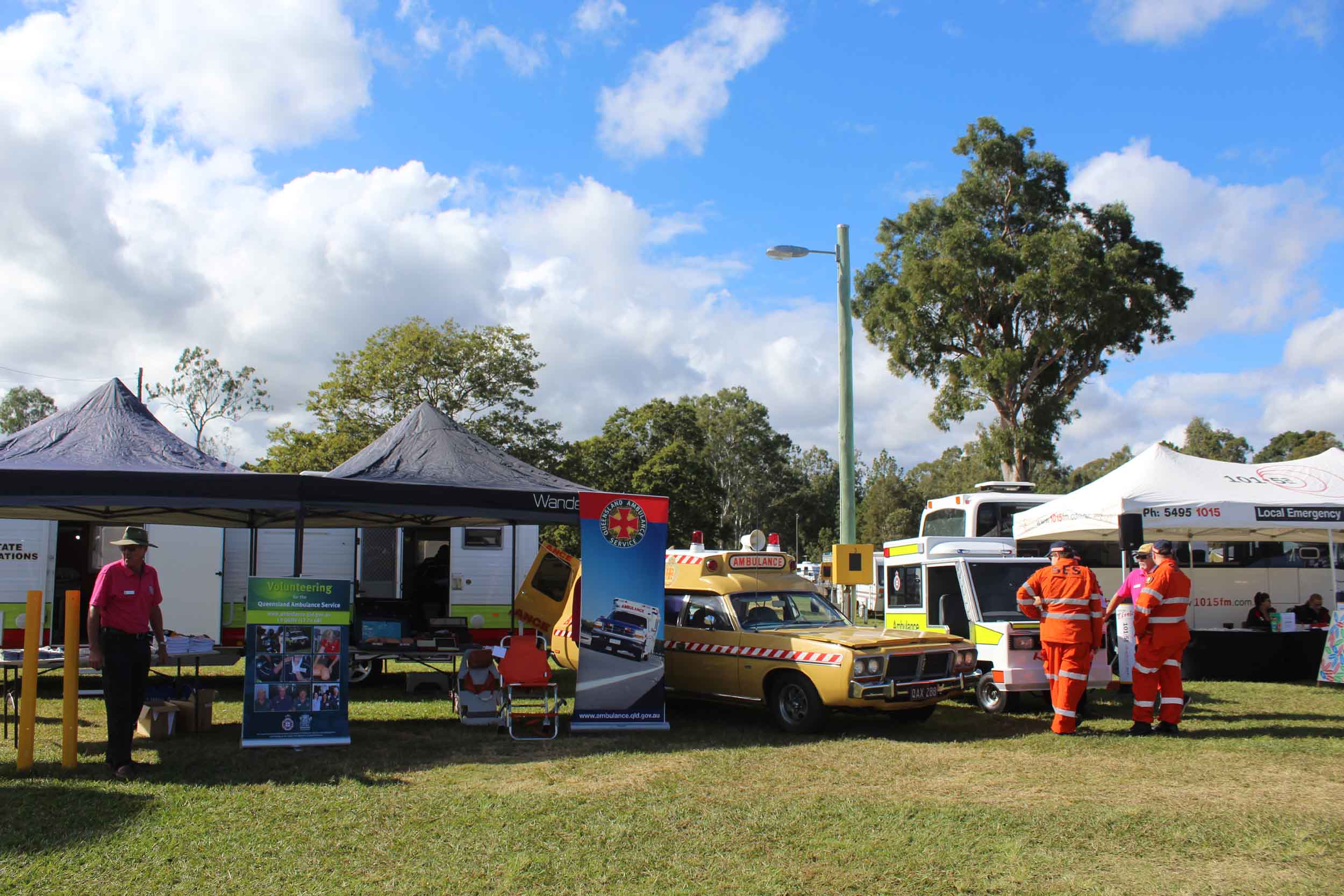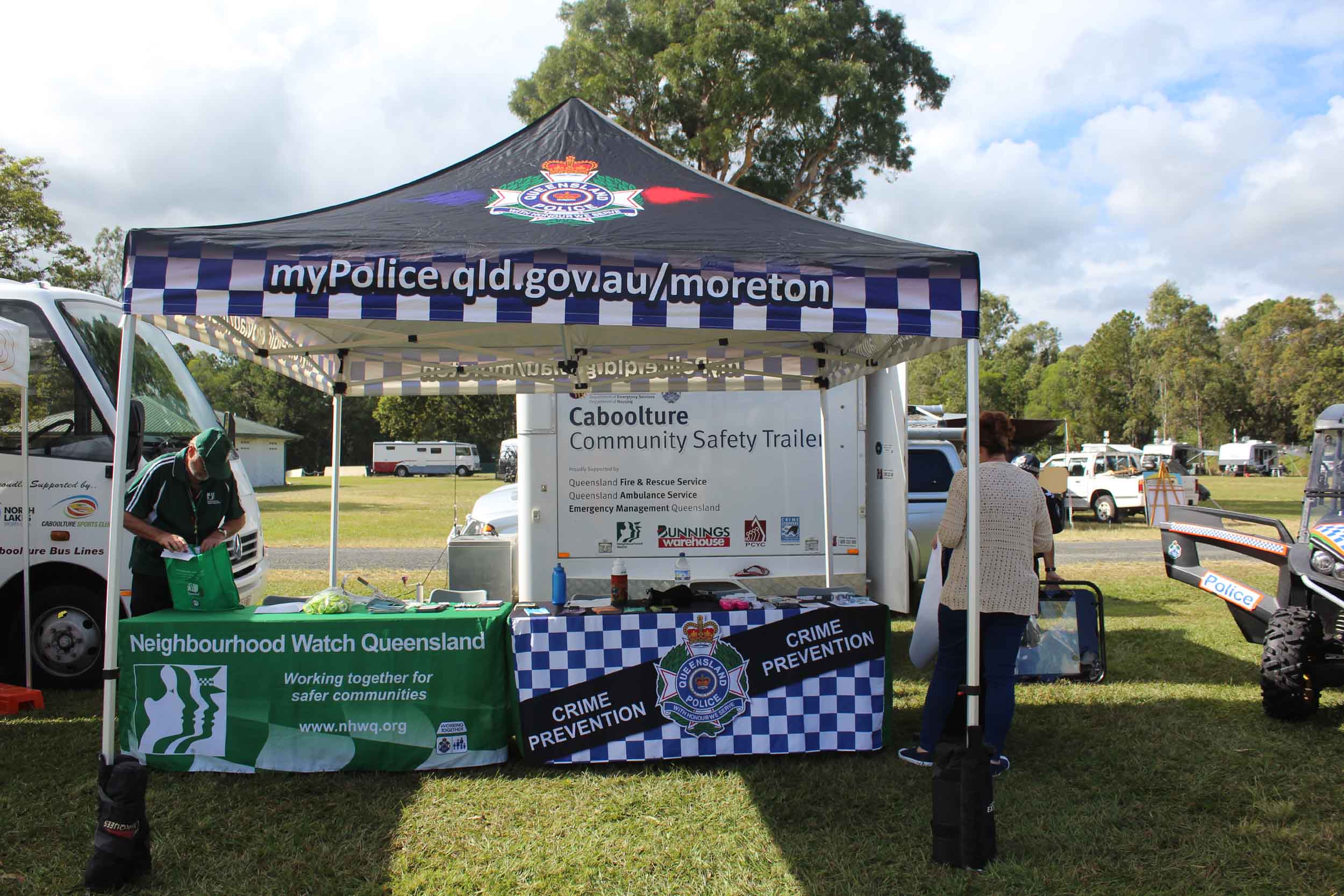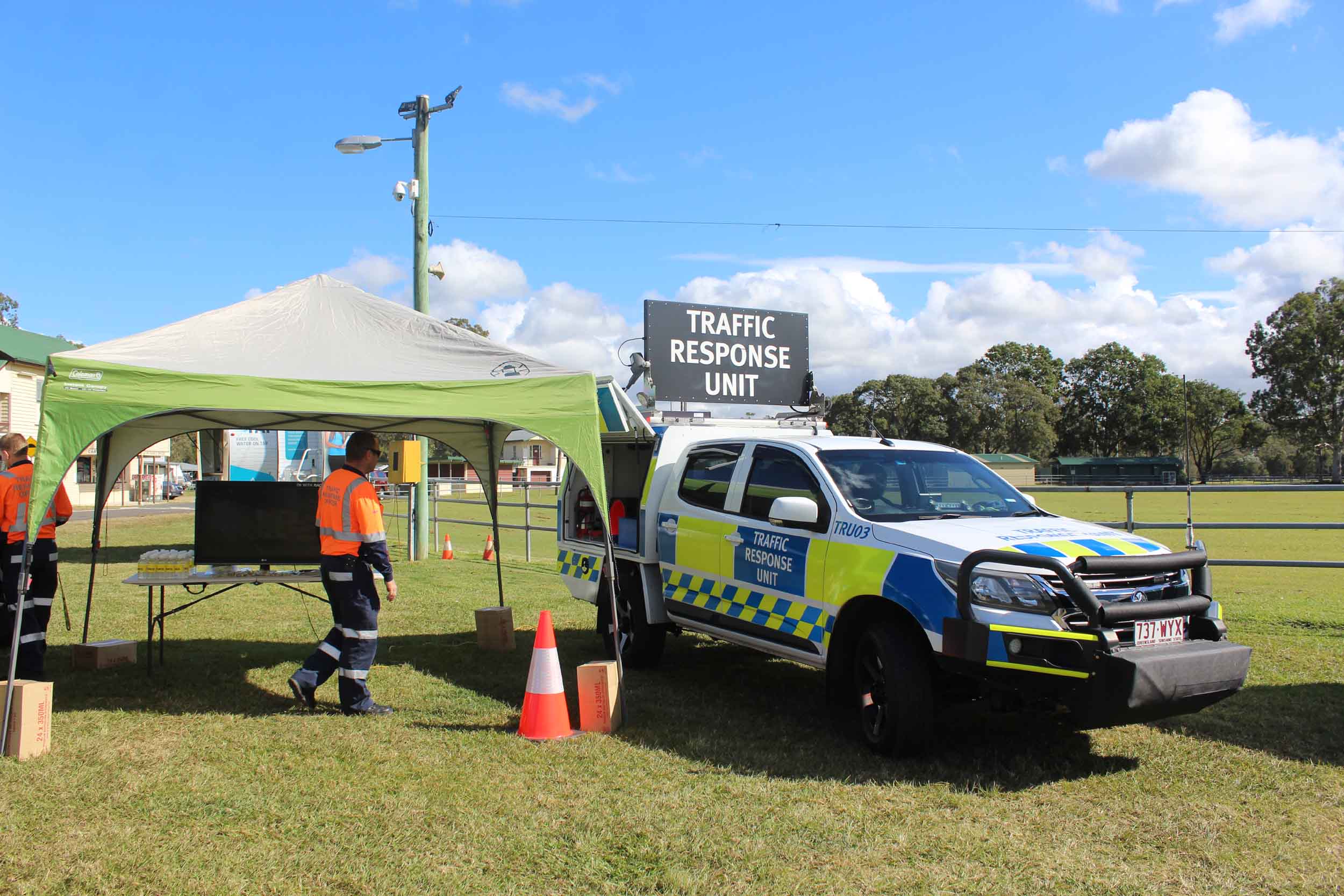 With a countdown to 11 am Julia Cook from the Moreton Bay Region disaster Management District representative Julia Cook officially welcomed everyone and opened the event.
Not long after the well sought after Tug of War between The Rural Fire Service and The QFES took place, the second event was between the Combined QPS, Energex and RACQ vs the SES a final between the RFS and SES was held with the QFES winners today after a hard fought final.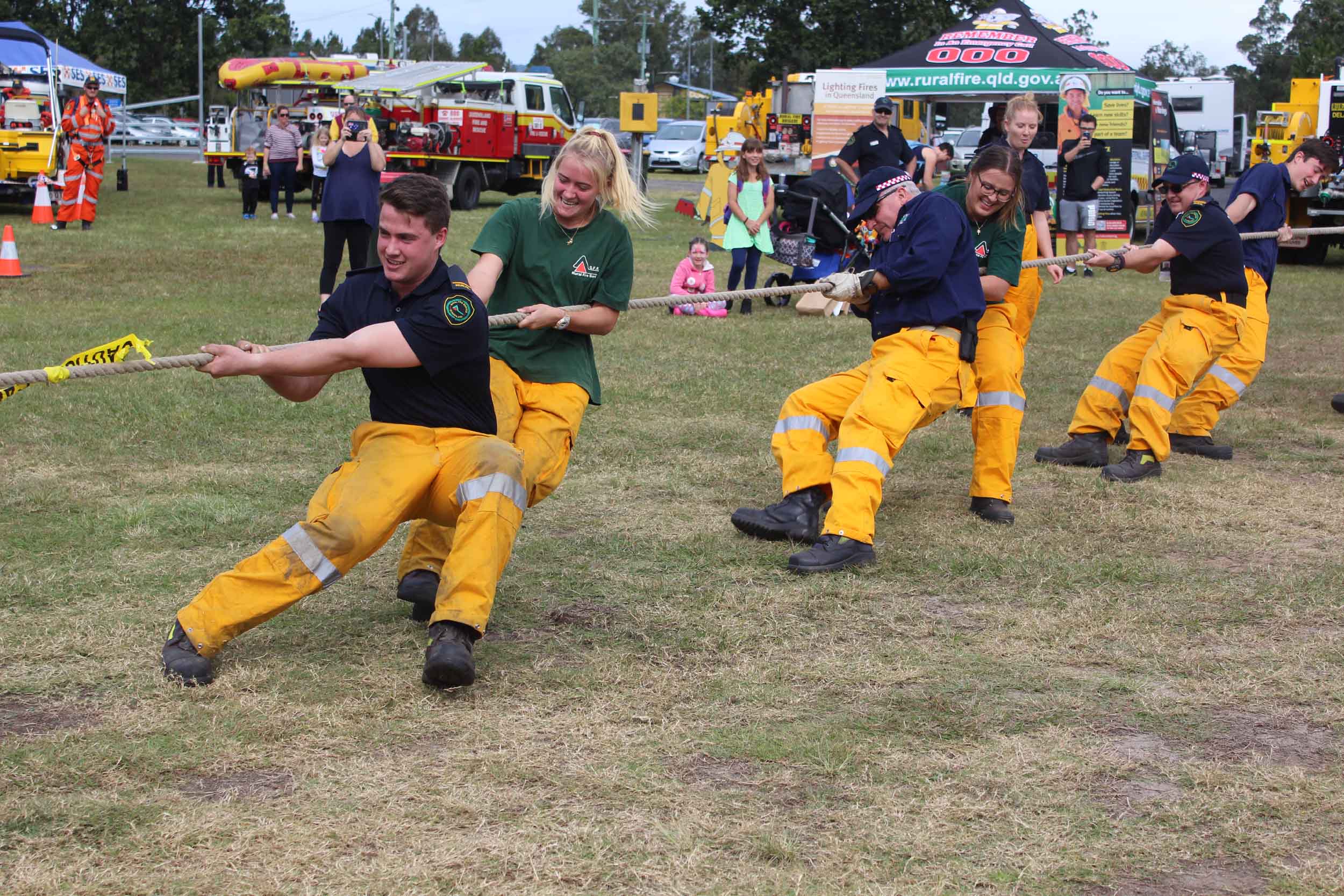 Shunting disabled vehicles display.
In this display, it was explained that the RACQ comes to the rescue of thousands of motorists yearly.
The type 1 Traffic Response Vehicles as was used in the display shunt hundreds of vehicles every year and are used to shunt disabled cars out of hazardous areas and hi frequency traffic zones.
The pads on the front of the shunting vehicles are designed not to damage the vehicle being shunted, and these same vehicles can shunt buses and trucks.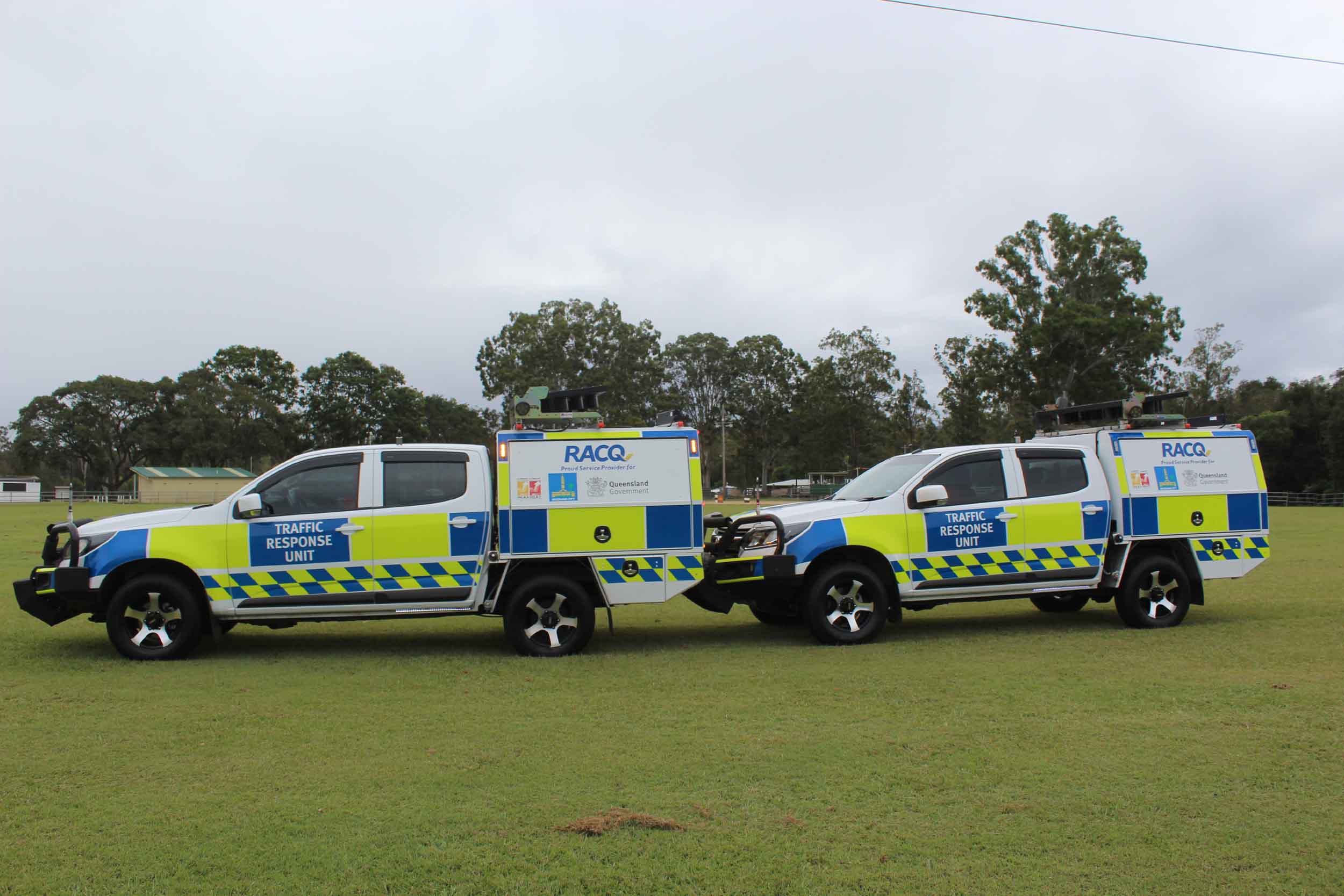 The Much anticipated emergency rescue helicopter arrived at 12:15 to the delight of everyone attended and what a slow show performing a light display and landing in the centre ring of the showgrounds, almost everyone unfamiliar with this helicopter got up close to peek inside this invaluable asset of the emergency services.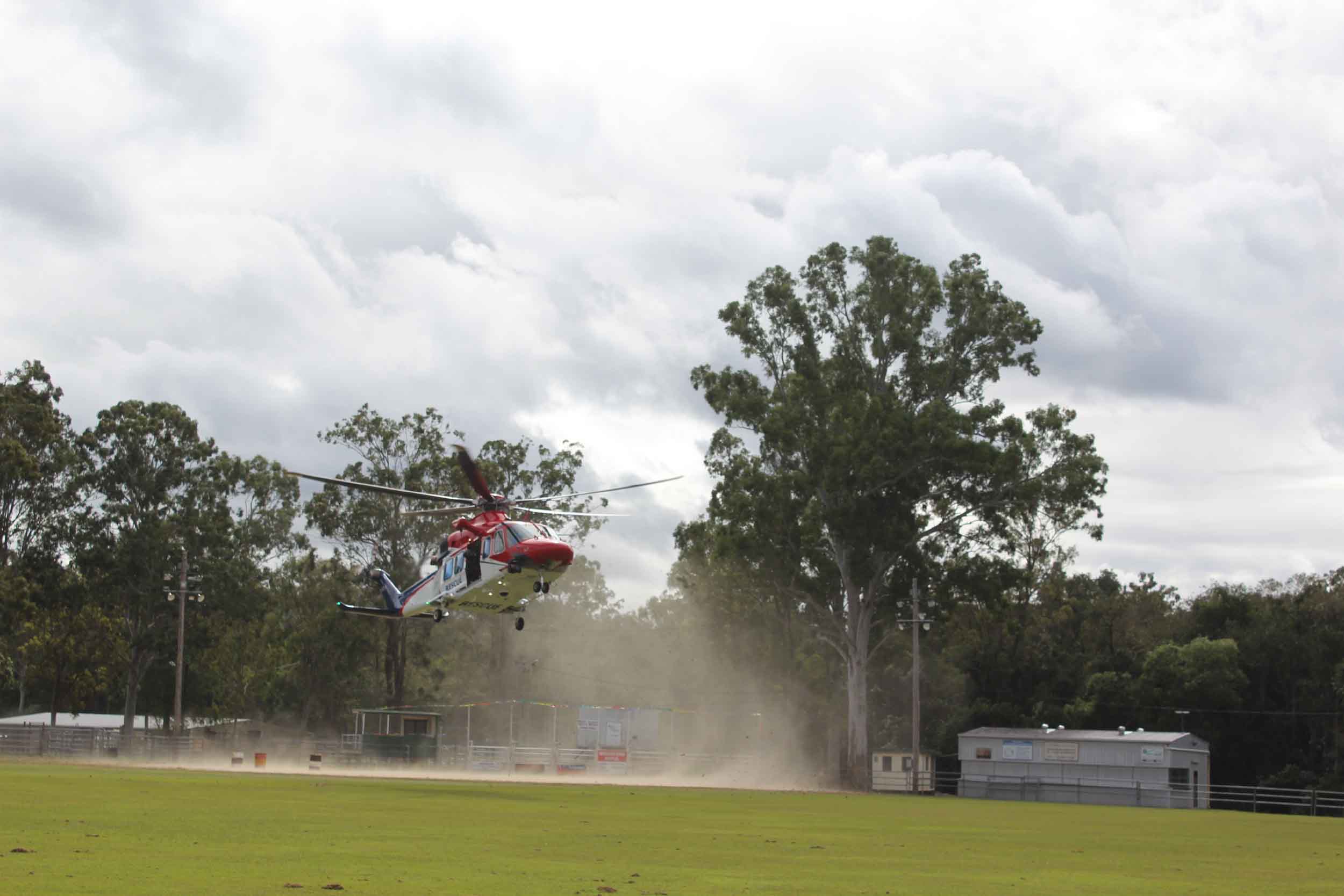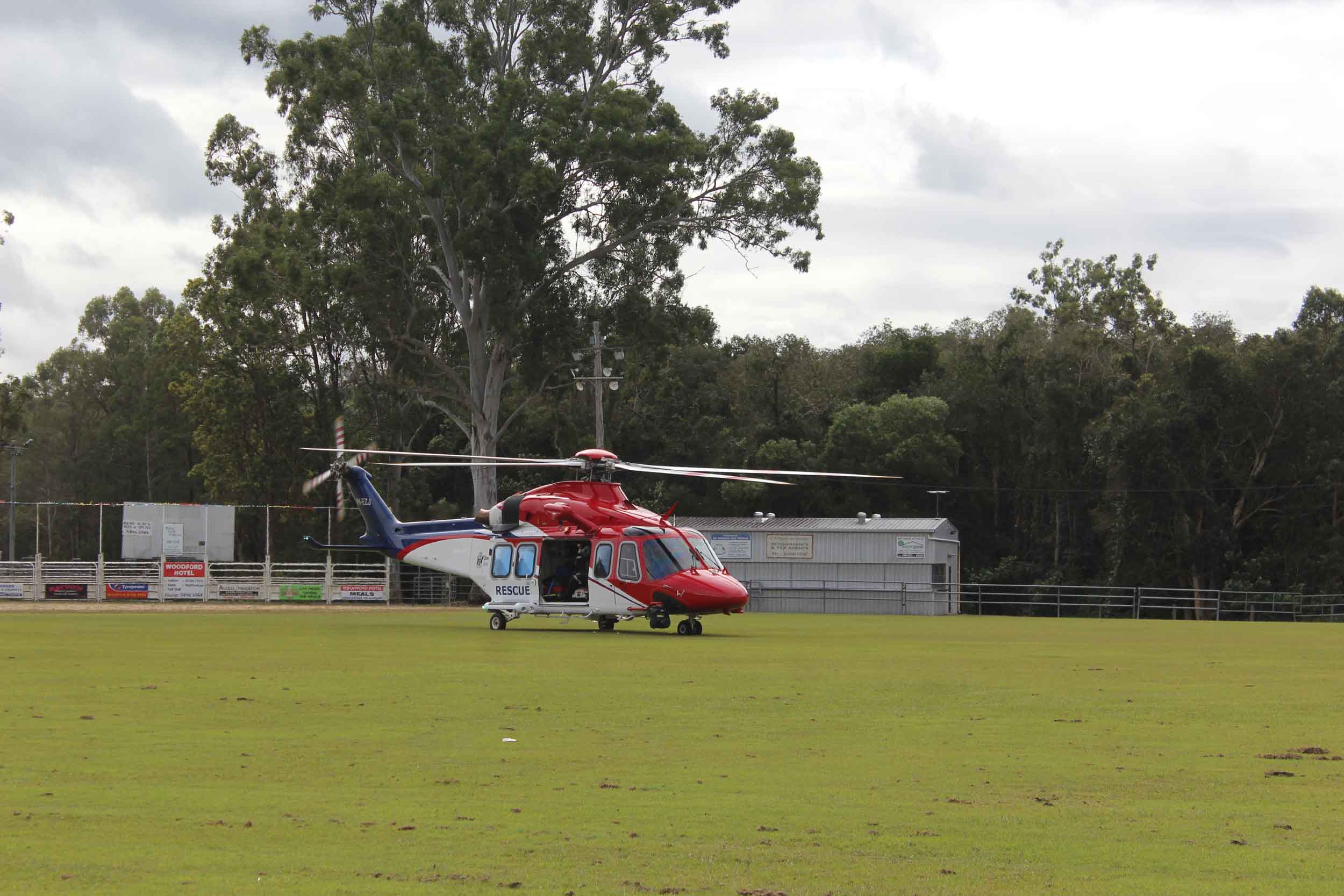 A Road Traffic Crash demonstration was also held at the showgrounds, this is where the Emergency services attending the scene of an accident with trapped individuals inside a vehicle are first assessed, prepared, use of various methods of entering the vehicle safely and if necessary usage of the "Jaws of Life" and retrieving of occupant(s) for medical treatment and transport to a medical facility or hospital.