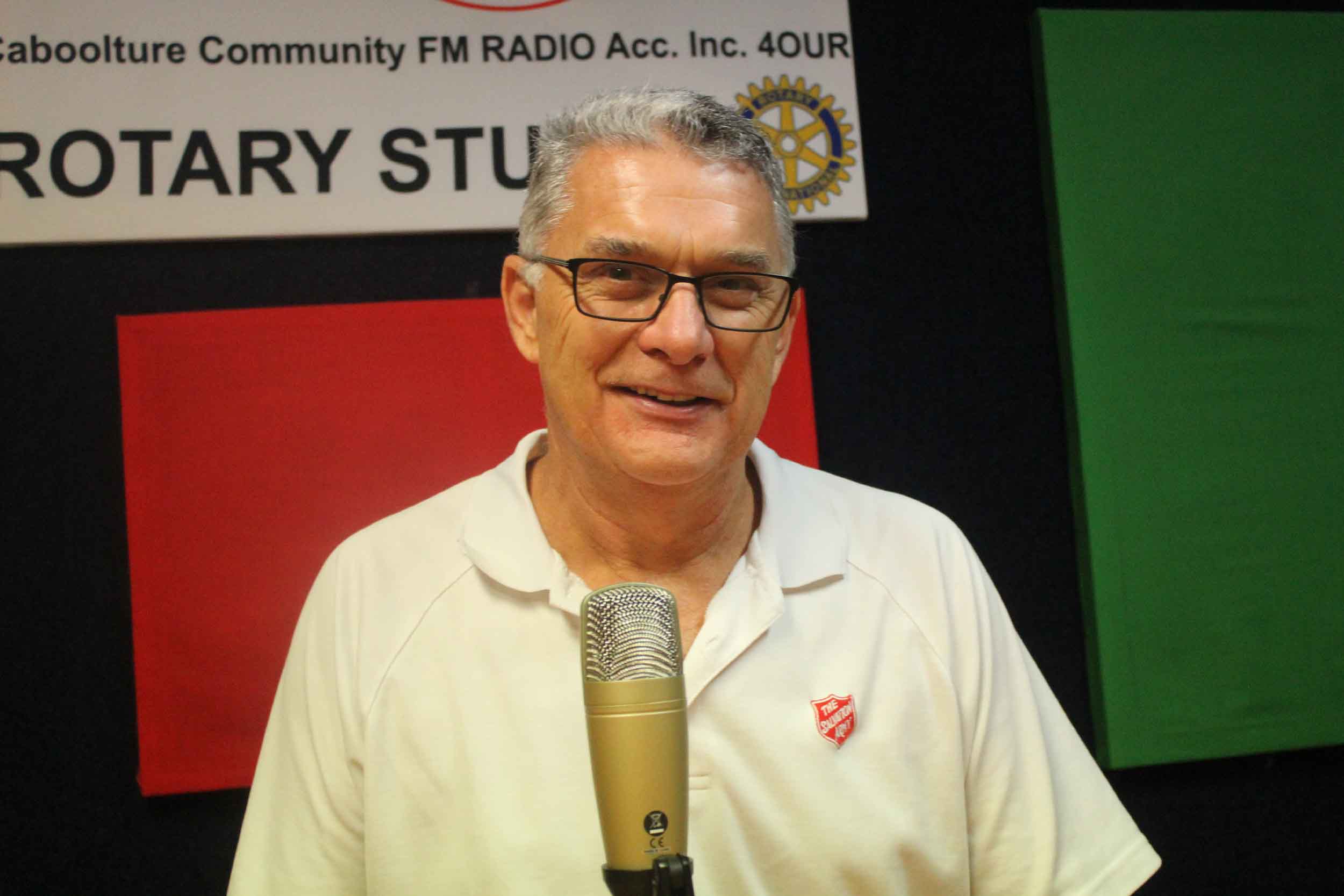 Major Bruce Ellicott Red Shield Appeal Update on 101.5 2018-05-24
The Red Shield Appeal is The Salvation Army's signature fundraising drive which helps fund our vast network of social and community services.
The Red Shield Appeal began in 1965 and is promoted under our most recognisable symbol – the red shield. Each year, The Salvation Army appeals to the Australian community for donations to ensure we can give hope where it is needed most through our social welfare and community service programs.
Vulnerable Australians rely on these programs every day. Our services range from providing shelter for the homeless, assisting families in crisis through practical support and financial counselling, to guiding people with addictions through to a clean, healthy lifestyle.
The appeal kicks off with offical launch events around the country where corporate and community leaders are invited to be our partners in mission.
Major Bruce Ellicott from the Caboolture Salvation Army highlighted the many areas that the Red Shield Appeal will be centered on in the region with a focus on the Shopping centres and some limited door knock opportunities during the appeal
Maj. Ellicott also has invited people to become volunteers at various shopping centres and as door knockers by phoning him personally on 0419 626 723 or dropping by the Salvos main Caboolture office at 82 Lower King St, Caboolture, Best times to pop in would be Tuesday through Friday.
Interested volunteers may also follow links online at the Salvos website for volunteering during the Red Shield appeal by visiting the Volunteer Link or you may prefer to Fundraise at your Workplace.
The Red Shield Appeal is run over the months of April, May and June each year with the Red Shield Doorknock taking place on the last weekend in May.
In 2018, the Red Shield Doorknock will be 26-27 May. and you can see them at the following local locations such as Morayfield Shopping centre near the coffee club, Bunnings Morayfield, Woolworths near Spotlight Morayfield and Woolworths at Central Lakes Caboolture, Woolworths Bribie Island