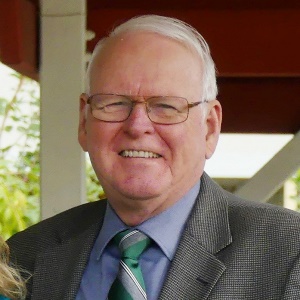 Kevan Goodworth P&C Queensland on 101.5 2018-05-10
Today Rosemary Worthington discusses with Kevan Goodworth the CEO of P&C's Queensland on P&C Day and The P&C of the Year Awards.
P&C Day and the P&C of the Year Awards are launched each year in National Volunteer Week, to acknowledge the generous personal time and effort of Queensland parents and citizens.
P&C Day on 25 May is the time to publicly thank hardworking P&C members for the tireless work they do each year to improve educational facilities, resources and student outcomes in Queensland state schools.
P&Cs Qld CEO Kevan Goodworth said, "In our 2017 member survey, results indicated that P&Cs have approximately 30,000 volunteers working in state schools across Queensland, with executive committees who spend more than 10 hours every week, to help add value to all aspects of their children's education."
"This year, we are again thrilled to announce the Commonwealth Bank's generous sponsorship of the P&C of the Year Awards, supporting nominees from across Qld as they profile the contributions made to their school community. Video presentations articulate the strength of P&Cs and how they have successfully engaged parents and school community members."
Prizes of $1000 will be awarded to a P&C in each of eight P&Cs Qld Area locations across Queensland. From these Area winners, one exceptional school will win an additional $4000 and the title of 'Queensland P&C of the Year'.
Commonwealth Bank's Head of School Banking and Youth, Veronica Howarth, said: "We have always been a strong supporter of Australia's school community, and helping the next generation learn valuable life skills through our School Banking Program. Our sponsorship of the P&C of the Year Awards is just another way we're showing our support. The award program represents an opportunity for parents and citizens' associations to profile the important work they do to support their state school communities. We're proud to be able to celebrate their generosity and commitment through the P&C of the Year Awards ".
Key dates include:
Nominations open on P&C Day 25 May 2018
Nominations close 20 July 2018
Join the celebrations for the P&C of the Year Awards 2018:
Nomination forms are available through the P&Cs Qld website. www.pandcsqld.com.au