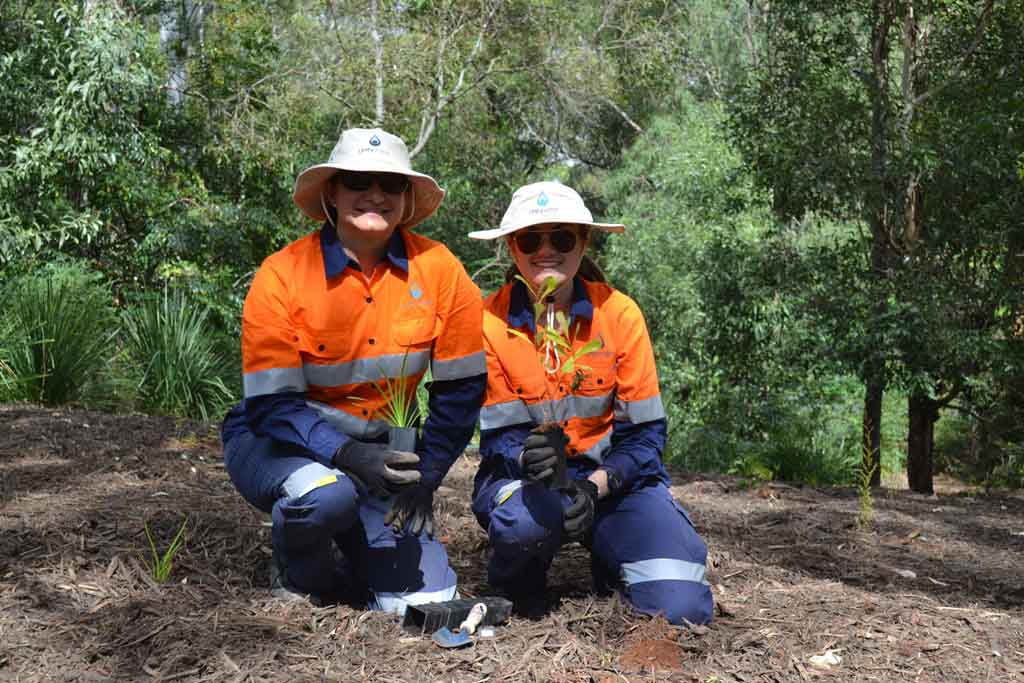 John Oxley Reserve planting to boost koala habitat
Unitywater, with Moreton Bay Regional Council and volunteers from koala conservation groups, has helped boost koala habitat in John Oxley Reserve.
Staff, community volunteers and local residents planted 1,200 seedlings to revegetate a section of the reserve off Ogg Road at Murrumba Downs on Wednesday (2 May).
Unitywater Environmental Affairs Manager Kylie Crouch said it was part of their Creekside Greening program, which helps to support the health of the region's waterways, parklands and biodiversity. 
"This particular planting will help to remove weeds and extend pockets of vegetation in a critical east-west koala habitat and movement corridor extending from Griffin to Kurwongbah along the North Pine River," Ms Crouch said.
"The 1,200 plants include a mix of koala habitat trees and understorey plants, which will provide lasting benefits for the environment and our community.
"We'd like to say a big thank you to the volunteers from Pine Rivers Koala Care Association, Moreton Bay Koala Rescue, Koala Action Inc and local residents who helped with the planting."
Moreton Bay Regional Council Lifestyle and Amenity Spokesperson Councillor Denise Sims said the planting would complement the region's industry-leading koala protection program at The Mill at Moreton Bay, Petrie.
"As part of The Mill at Moreton Bay project, council and koala experts are tagging and tracking koalas in the local area near John Oxley Reserve to ensure the koalas' health," Cr Sims said.
"These trees will add to the region's 1,700ha of environmental reserves and corridors, and provide an important source of food and habitat for the 50-plus koalas and joeys that have been tagged at the nearby Mill at Moreton Bay site to date."
Unitywater's Creekside Greening Program has seen more than 13,000 seedlings planted throughout the Moreton Bay and Sunshine Coast regions in recent years.
Photo Above: Unitywater's Environmental Affairs Manager Kylie Crouch and Graduate Engineer Angelique Coetzee at the planting day.
Photo Below : Unitywater and council staff and volunteers planted 1,200 seedlings at John Oxley Reserve.