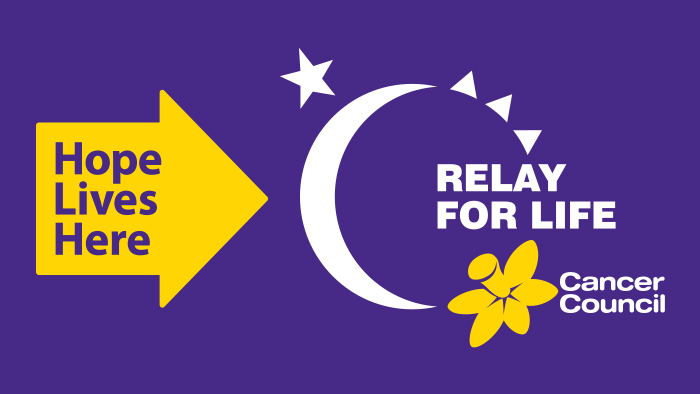 Team up for Redcliffe Relay For Life to make a difference
Cancer Council Queensland is calling on the community to lace up and walk towards a cancer free future at Redcliffe Relay For Life.
Registrations are open for the charity's 2018 event, set to be held on October 13-14 at Pelican Park, Clontarf.
Cancer Council Queensland CEO Ms Chris McMillan encouraged locals to make a difference by teaming up for the cause.
"Each year the community bands together to give hope to Queenslanders affected by cancer, and we hope the locals will do the same this year," Ms McMillan said
"We currently have around 50 participants registered for Redcliffe Relay, but we need many more people to get involved and show their support.
"Get your friends, family or colleagues together for a team – together, we can stop cancer in its tracks!"
Redcliffe Relay For Life is an 18 hour event where teams keep a baton moving in a relay style walk or run overnight, in support of Cancer Council Queensland's vital work in cancer research, prevention programs and support services.
Teams also take part in inspirational ceremonies, fundraising activities and team challenges, supporting each other and sharing stories of hope.
Ms McMillan said getting involved in Relay For Life made a lasting difference to locals affected by cancer.
"More than 10,100 people are diagnosed with cancer in greater Brisbane region every year," she said.
"Every step taken, and every dollar raised at Redcliffe Relay For Life funds our work, and in turn, provides vital support and care for all Queenslanders every minute, every hour, every day."
Early bird registrations are $20 per person. To register a team, volunteer or find out more, visit www.relayforlife.org.au or call 1300 65 65 85.
More information about Cancer Council Queensland is available via www.cancerqld.org.au or 13 11 20.