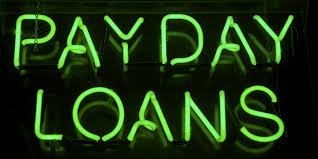 Susan Lamb Member for Longman calls for crackdown on pay day lenders
The Federal Member for Longman, Susan Lamb MP, has joined Labor in calling on the Government to stop stalling and get on with the job of protecting 650,000 Australian families who are being ripped off by pay day lenders.
Federal Member for Longman, Susan Lamb MP, said it was time the Government stopped sitting on their hands did something about this growing financial epidemic.
"The Government has had almost two years to regulate these atrocious practices and implement the recommendations contained in their own small report and credit contract (SACC) laws committee." said Ms Lamb.
"When I read the Government's report, I was left speechless. There have been cases where families have paid over $3,000 for household goods like clothes dryers that have a recommended retail price of just $345. That's equivalent to an interest rate of 884 per cent. It's just unacceptable!"
"It's absolutely abhorrent that pay day loan companies are permitted to come into communities like ours, cash in on people's disadvantage and plunge them into ridiculous, unsustainable levels of debt."
Despite an announcement by the Minister for Revenue and Financial Services Kelly O'Dwyer in November 2016 stating support for the vast majority of the recommendations from the committee, the Government is yet to introduce legislation to clean up the industry.
A recent report from the Consumer Action Law Centre also showed that the number of borrowers taking out more than one payday loan in the preceding 12 months has grown from 17.2 per cent in 2005 to 38.0 per cent in 2015. 
This means that average number of loans per loan borrower is 3.64. 
"I'm calling on the Government to protect vulnerable families in Longman and action the recommendations contained in its report, immediately!
"They have already come out and said that they support the vast majority of the recommendations, so I really don't understand what the hold-up is." Ms Lamb said.