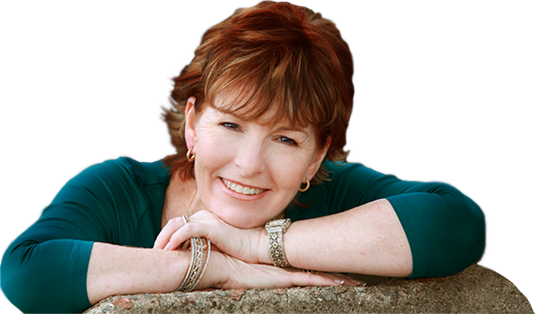 Sally Thibault chats about Women over 50 on 101.5 2018-03-08
Rosemary Worthington speaks with author - speaker and  lifecoach Sally Thibault speaks about the latest push for w
omen over 50 around the world to listen up. Welcome to a new era. It's our time to re-write the rules.
For the past few years, there has been a surging trend in women over 50 reinventing themselves and their careers - right here at home in Australia, and throughout the world. And it shows no signs of slowing.
Whether it's women becoming entrepreneurs, taking the plunge by creating a start-up company or changing their career trajectory altogether - women over 50 have to be flexible, creative, daring and driven in our day and age.
Women in leadership globally are at the helm, part of a burgeoning group of women aged over 50 and 60, who are rewriting the rules about women, ageing and entrepreneurship.
We are part of a group referred to as 'trailing edge' baby boomers, born between 1955 and 1964. 
Recent studies show that 60 is rapidly becoming the new 40. And this is our time to seize it.
In the past, a woman's age has often been used against her. People make assumptions about our abilities. 
But, as we gain confidence and realise our wisdom and experience is an invaluable asset, the world of entrepreneurship becomes an empowering and far less stressful and demeaning alternative.
Many of my clients tell me that as they enter their 50's, they begin to feel invisible. Suddenly the person they see in the mirror is not the image they saw at 30, and because of that, they often struggle with confidence, finding it difficult to adjust to this new stage of their lives.
We need to step into a new level of confidence. Not the same confidence as when we were in our 20's. Self-confidence at 50 is different. It's about rediscovering who you really are, and acknowledging the insight, wisdom and intuition you have earned. 
This insight brings with it incredibly valuable skills that can't be bought. You can only learn those the hard way: from experiencing and surviving life.
This is my message for all the women over 50 around the world: the entrepreneurs, the mothers, the carers. This is our time to redefine our lives: what we think of ourselves, our health, wellness, our careers, our future opportunities.
This is our time to rewrite the rules. We can create new businesses, reach new heights and achieve new goals over 50. 
Let's support each other to reclaim, and reinvent our lives.