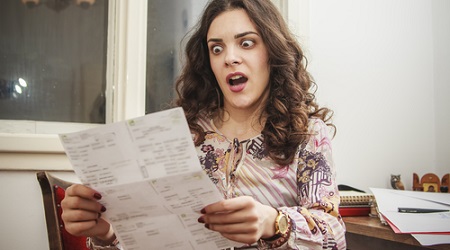 Longman businesses send message to federal government: Energy prices sill going up and no action climate change
Leaders in Longman's business community came together today with Susan Lamb MP, the Federal Member for Longman, and the Shadow Minister for Climate Change and Energy, Mark Butler MP, at a roundtable discussion which focussed on the impact of energy prices and the responsibility of Government in tackling climate change.
Susan Lamb said "Over the years, with the combined leadership of Tony Abbot and Malcolm Turnbull, we have seen wholesale power prices skyrocket. Local businesses are really feeling it, telling me that their energy bills are hurting their ability to survive and remain competitive."
When compared with Labor's last period in Government when the carbon price was in place, wholesale power prices have doubled under the Liberal Government,
Power prices have increased dramatically over the past decade (2006-2016). In 2017, the Australian Bureau of Statistics (ABS) says household bills climbed by 12.4 percent. The biggest increases have been reported in Queensland, coming in at 136 percent.
Labor's plan to introduce renewables into the energy mix will deliver the cheapest revitalisation of Australia's ageing electricity system, which includes a number of important key measures:
A commitment to ending national energy policy uncertainty and achieving 50 per cent renewable energy by 2030.
Crating Renewable Energy Zones to drive more efficient generation, transmission, distribution and storage.
Modernising the National Energy Market (NEM) rules to give more power to consumers.
Susan Lamb said "It makes sense to invest in renewable energy. It's much cheaper than building new coal power stations and the costs of renewables are continuing to fall rapidly."
At the roundtable discussion, local businesses highlighted the sustainable practices that they have implemented to reduce their carbon footprint and save money on energy bills. Health Developments Corporation Director, Dr Evan Jones, unveiled the state of the art features of his organisation's new medical facility, Health Hub Morayfield.
Dr Jones said, "Health Hub Morayfield is a new medical facility equipped with world-class sustainability features including a NuGreen Solutions 404kW solar panel system, two electric car charging points, and four rain water tanks equalling 184,000L of storage for all nondrinking water,"
"We're committed to doing our part in reducing the impact of climate change and the broader health implications that it has on our community."
Ms Lamb said, "Here we have Health Hub Morayfield, a local health service that specialises in and supports people with their healthcare needs, having to pick up for the Government's policy shortfalls to bring down electricity costs and help reduce our carbon footprint,"
"Dr Jones deserves to be commended on this, but it really should be the Government leading the way on climate change and energy policy, not local businesses,"
"Prime Minister Turnbull continues to cover his eyes and ears, pretending that there's not an issue. I mean, even Tony Abbott's own hand-picked taskforce reviewed the Renewable Energy Target and found that building more renewable energy puts downward pressure on power prices." Ms Lamb said.
Longman's local business community are desperate for a national energy policy that will support strong renewable investment, lower prices, ensure reliability and improve competition in the market. The Member for Longman and the Shadow Minister for Climate Change's discussions will continue tonight, speaking with local residents at the Caboolture Senior Citizens Association.