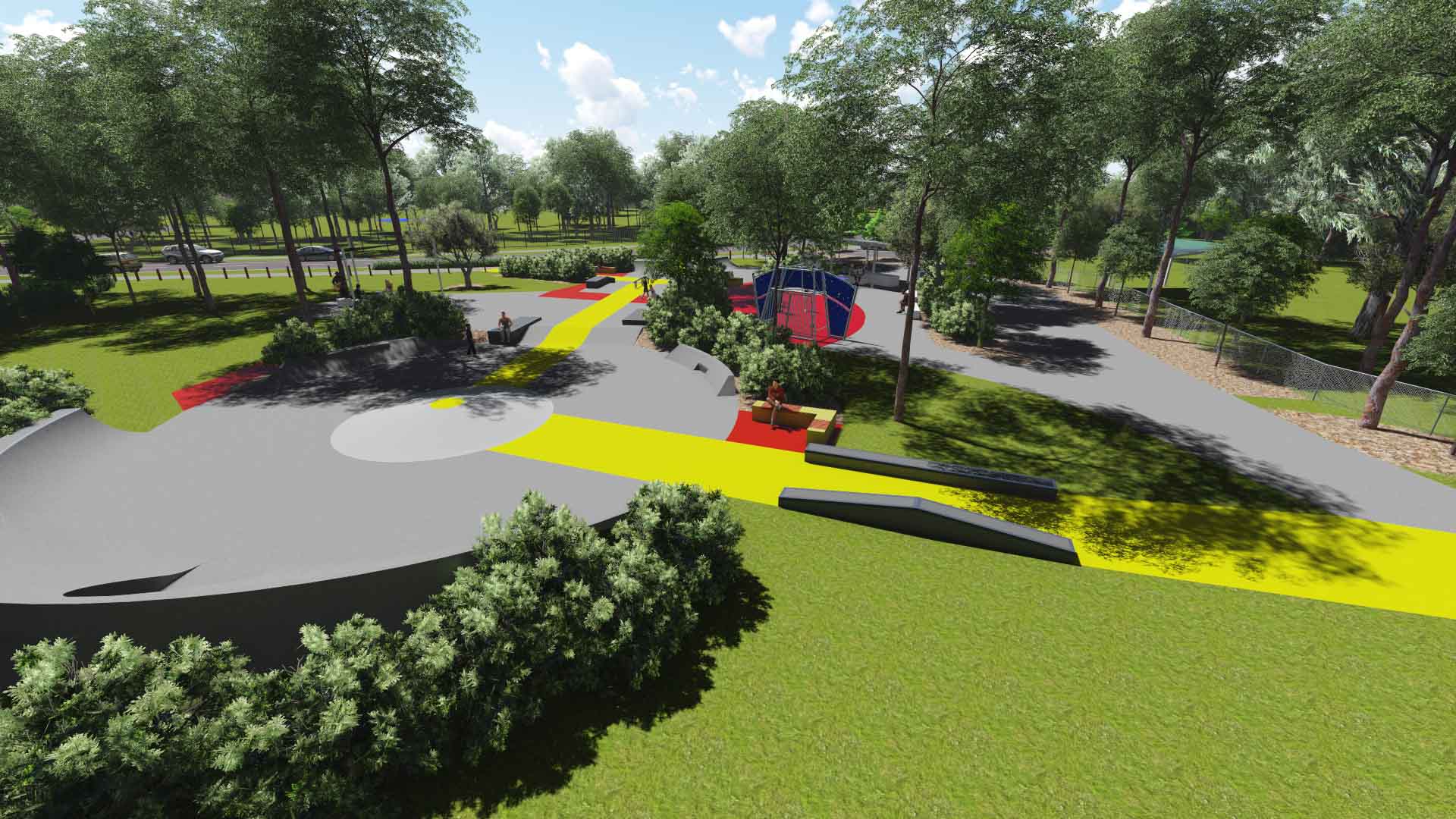 Free boards up for grabs at Narangba skate park opening
There'll be plenty of flips, spins and kickflips when Narangba's youth plaza and skate park opens to the public on Saturday 14 April.
To celebrate the event Council is giving away 40 free 'Ramp Up' skate lessons with the pros from at Australian Skateboarding Community to help riders aged 5-15 hone their craft.
Division 11 Councillor Darren Grimwade said he was stoked to see Narangba's skate park become a reality.
"This campaign came about through lobbying from local kids who were crying out for more activities to be provided in their area," Cr Grimwade said.
"I want to thank them for their proactive advocacy because their initiative has helped to deliver a very impressive piece of community infrastructure. 
"I'm hoping to see a lot of beginners registering for our free learn to skate sessions on Saturday 14, but you'll need to get in quick because places are strictly limited.
"In addition to the lessons we're going to be giving away a free scooter and a skateboard just before the official opening gets underway at 9am - all you have to do to enter is be there on the day and put your name in the draw."
Bookings for 'Ramp Up' clinics are essential and can be made online: https://www.moretonbay.qld.gov.au/healthy-active/ramp-up/timetable/
The specially designed skate park will challenge riders with elevated banks, split levels, moguls and ledges, adding to the existing basketball hoop adjacent to the skate park facility.
Cr Grimwade said council had worked closely with the community on the development of this project through a number of online surveys and face-to-face consultation sessions which helped shape the development of the youth plaza and skate park precinct.
"Projects like this encourage young people to lead active and healthy lifestyles," he said.
"That's exactly why council has invested $29 million in this year's budget towards parks, playgrounds, and sport and recreational facilities across the region to create healthy and active communities."
Norfolk Lakes Neighbourhood Watch Group, Area Coordinator, Barbara Moloney said the new youth plaza and skate park would make a great addition to the Harris Avenue Sports Grounds for young people.
"This space will give kids the opportunity to head outdoors, get active and enjoy interacting with other young people in their community," Ms Moloney said.
"We would like to express our thanks to council for allocating substantial funds to this project and we look forward to seeing the youth use this area positively."