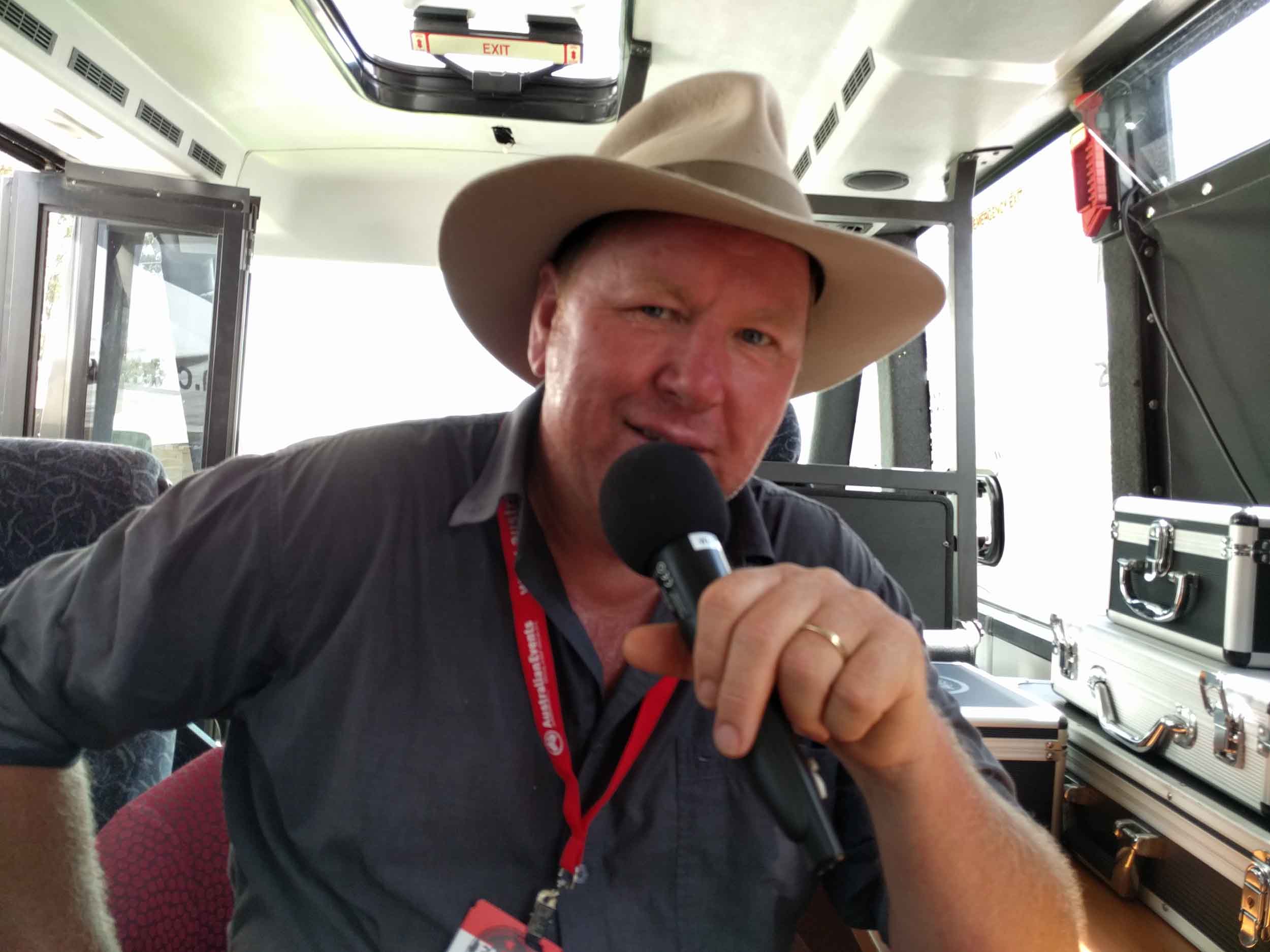 Farm Fantastic 2018 Doug Leadbeatter Australian Concrete Fence Posts on 101.5 2018-03-03
Today we spoke with Doug Leadbeatter the National Sales Manager for Australian Concrete Posts.
The Big message is the longevity that Australian Concrete Posts will last on the land, and he says well beyond your lifetime and perhaps a generation or two.
This is perhaps the cornerstone of the success of Australian Concrete Posts you can hear this story and how Doug got in the business, to say the least Doug is a very knowledgeable man and a man of his word.
Richard Mould and Alan Theron are Directors of Australian Concrete Posts Pty Ltd, [ACP] and come with a wealth of experience in both farming and construction industries.
ACP manufacture and supply concrete posts for agricultural, rural, civil and residential construction projects.
All ACP products are manufactured to the highest quality and meet all relevant standards.
Richard Mould first came into contact making concrete fence posts with his father, Michael Mould. In 1978, Michael immigrated with his young family to Australia, and settled in regional northern NSW, where the family have lived ever since. All their worldly goods were contained in a few shipping containers. Included in one of the containers were several precast concrete moulds for concrete posts and fence panels.
In South Africa, Michael had farmed cattle, and like many farmers there, had made his own fence posts from concrete due to the limited supply of hardwood timber.
When Michael bought a farm in Alstonville NSW, it was fenced with old fashioned hardwood timber posts. In one section of the farm the posts had rotted because of the hard rock shelf and moist soil conditions.
Michael used his experience from SA and substituted the timber posts with long lasting concrete posts and today, 37 yrs later, they can still be seen standing in their original position.
Richard Mould and Alan Theron have their own farms around Alstonville in regional Northern NSW. Both properties needed new fencing.
When Alan and Richard looked at the price of timber posts and the lack of guarantee for products from timber post suppliers, they began to question; "What was the smart alternative to a hardwood timber fence post?"
Metal posts just didn't cut it. Acid sulphate soils will rapidly rust posts at ground level, and eventually require replacing when deteriorated.
Some concrete posts cracked and split when they were hit during installation. They only had a single reinforcing bar which did not allow for driving the posts.
Many of the posts they tried were far from the quality that they expected. After some research, Alan and Richard decided to manufacture the concrete posts for themselves. It was the only way they could get the quality assurance, strength, durability and cost effectiveness that they wanted. Surely many other farmers required the same thing? After hours of research, design and testing, ACP was born.
The new smart way of fencing is here. Australian Concrete Posts are suppliers of strong, durable and long lasting posts to rural stores and fencing contractors.
Contact Richard and Alan at ACP to find out who are your local suppliers of Australian Concrete Posts.
While the team in good old fashioned handshake and getting to know you, they also embrace social media and websites to reach those in the new way of doing business, but when then deal is done expect a handshake so visit their website or follow them on Facebook.