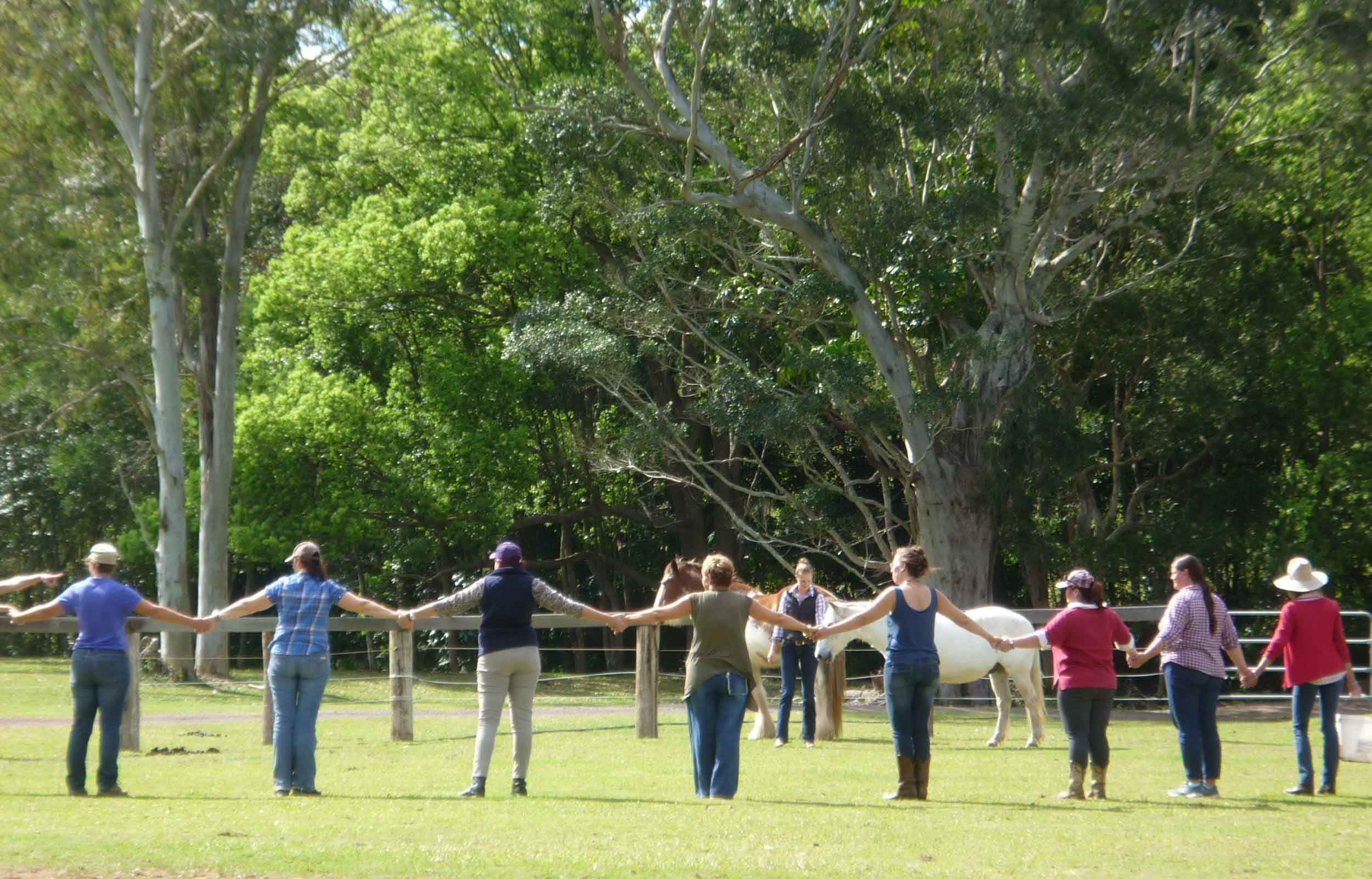 Unitywater sponsorships support local community groups
A program that uses equine therapy to support women with mental health issues has received a boost thanks to Unitywater's Community Sponsorship Program.
It's just one of 18 local initiatives that will receive Unitywater's support this year.
The Community Sponsorship Program, now in its second year, offers up to $10,000 for community initiatives that help keep the local area vibrant and healthy. There are three sponsorship categories: environment, community development and community wellbeing.
Lily House runs the Equine Assisted Counselling and Personal Development program that strengthens mental and physical wellbeing, creates trust, improves confidence and helps women realise their self-worth.
Lily House Chairman Lyn Baird said Unitywater's contribution would go a long way in helping women at the centre.
"We are so grateful for Unitywater's assistance – it means we can provide this important form of therapy to at least 20 women in need," she said.
"Our equine therapy program is EAGALA-accredited, which ensures best practice and a high level of care for our clients. This type of therapy can improve the mental health of participants up to four times faster than without the therapy.
"It helps support the women to break negative behavioural cycles and overcome past traumas. Importantly, it does not include mounted work, participants learn about themselves and others by participating in activities with the horses, and then processing or discussing feelings, behaviours, and patterns. 
"It addresses a variety of mental health and human development needs including communication needs, behavioural issues, attention deficit disorder, PTSD, substance abuse, eating disorders, depression, anxiety, and relationship problems." 
Unitywater Community Relations Specialist Kate Cash said the equine program aligned perfectly with Unitywater's purpose of 'keeping communities healthy'.
"We are so proud to be offering our Community Sponsorship Program to local organisations again this year and Lily House is a really worthy recipient of our support.
"This program greatly assists with improving the wellbeing of local women in need, which will, in turn, contribute to a healthier community for all of us."
For more information and to see other initiatives Unitywater is assisting, please visit www.unitywater.com/sponsorship.