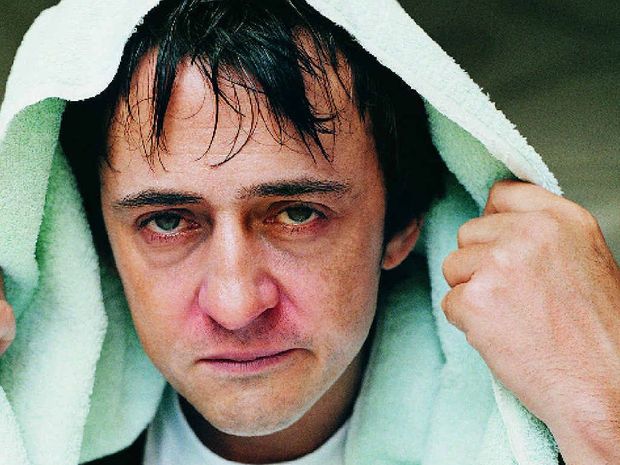 Record flu season hits system hard
Australia's 2017 flu surge had a huge impact on emergency department performance, Minister for Health and Minister for Ambulance Services Steven Miles has confirmed.
More than 55,000 (55,723 as at December 19) cases of flu were confirmed in Queensland last year – more than three times higher than the five year average.
"There are some records you just never want to see broken," Mr Miles said.
"Paramedics and our emergency department clinicians worked tirelessly last year to make sure critically ill people were seen on time.
"But the surge in flu patients did make things more difficult."
"There were more than 1.37 million emergency department presentations in 2017, up from more than 1.33 million in 2016.
"Many of them were flu related."
Mr Miles said Queensland Health was tackling the flu wave head-on – with free vaccinations for children under five.
"Up to 300,000 kids are eligible for this potentially life-saving vaccine and we will do our best to see that as many as possible are offered it," he said.
"We urge people of all ages to get vaccinated, however younger children are particularly susceptible, as we saw last year when more than 580 kids under five years old were hospitalised due to flu.
"This free vaccine will be made available through GPs and other childhood immunisation providers."
Queensland Health is also investing $1.3 million in technology that will help clinicians diagnose flu and other infections faster.
By April, rapid point-of-care testing technology will be introduced in 15 of Queensland's largest hospitals at a cost of $600,000. Six hospitals already have the technology in place.
About $700,000 is also being spent on automated blood culture machines, providing more efficient diagnoses of bacterial infections secondary to flu.
"Despite these demand challenges, a record number of people are receiving treatment within clinically-recommended timeframes in Queensland.
"A total of 99% of the most critically ill patients (Category 1) are seen within two minutes of arriving at our Emergency Departments.
"In addition, more than 75% of all presentations were completed within four hours which compares favourably with other states and territories across Australia."
Mr Miles said Queensland was leading Australia with emergency access targets by using an evidence-based and clinically supported approach to monitor the performance of EDs in Queensland.
The Queensland Emergency Access Target of 80% was implemented following comprehensive research. It provides the best outcomes for patients and its implementation is supported by clinicians.
"Earlier this year the Palaszczuk Government implemented the $10 million South East Queensland Emergency Action Plan in a bid to deal with the growing demand on our EDs; the five-point plan included more paramedics, new models of care, increased hospital capacity, and better service conditions," Mr Miles said.
"We are also investing $679 million in major hospital redevelopments at Logan, Ipswich and Caboolture. This will see an extra 182 beds and a new maternity ward at Logan Hospital, an extra 130 beds and expanded Emergency Department at Caboolture Hospital and Stage One of the extension of Ipswich Hospital, providing extra capacity in these growth hotspots.
"These initiatives are going a long way to help meet this increasing demand but we also need support from the community, which is why we're asking the public to keep our ambulances and emergency departments for emergencies only."
Other health statistics for 2017:
More than 1.37 million emergency department presentations in 2017, up from more than 1.33 million in 2016
More than 37,500 babies born in 2017, down from more than 38,500 in 2016
More than 173,000 surgeries in 2017, up from more than 167,500 in 2016
More than 32,000 fractured bones in 2017, up from more than 30,500 in 2016
More than 328,000 calls to 13 HEALTH in 2017, up from more than 320,000 in 2016
More than 1.1 million ambulance attendances in 2017, up from 1.05 million in 2016
More than 10 million meals delivered to patients in 2017
Note:
Figures for ED presentations, 13 HEALTH calls, ambulance attendances and patient meals are from 1 January to 30 November.
Figures for babies born, surgeries and fractured bones are from 1 January to 31 October.