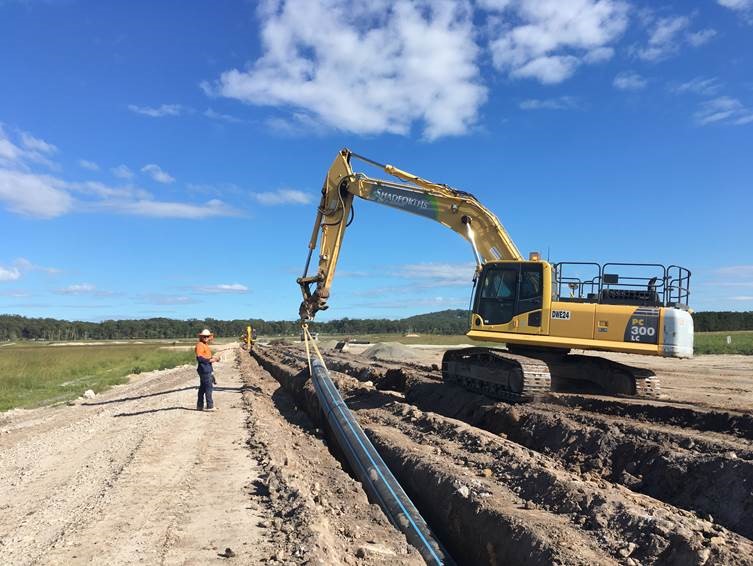 It's water-riffic! 6000km of water pipes throughout our region
Unitywater has hit 6000km of water mains in the ground and is giving one lucky person the chance to have their name cemented (not literally!) in history.
The water and sewerage services provider is running a Facebook competition to name the 6000km section of pipe.
Acting Sustainable Infrastructure Services Executive Manager Scott Barnes said the name would be included in Unitywater's GIS mapping system alongside all of the other water and sewerage assets.
"This is a chance to really be a part of history," Mr Barnes said.
"We realise water and sewerage is not exciting to everyone, but hitting 6000km of water pipes is a huge milestone and really reflects the growth that is occurring in our region with more than 100km of water pipes installed in the last year alone.
"If we were to lay these pipes end to end it would be like travelling from Cairns to Perth via Brisbane – that's a lot of pipes!
"Installing new water pipes ensures reliability and continuity of the water supply for our customers."
Mr Barnes said the 6000km section of pipe was laid in the new Harmony development in Palmview.
The person with the winning name entry will also receive a $200 Bunnings voucher.
To enter, head to Unitywater's Facebook page. The competition runs from 19 February until 2 March.